Electricity Distribution Is Holding Nigeria Back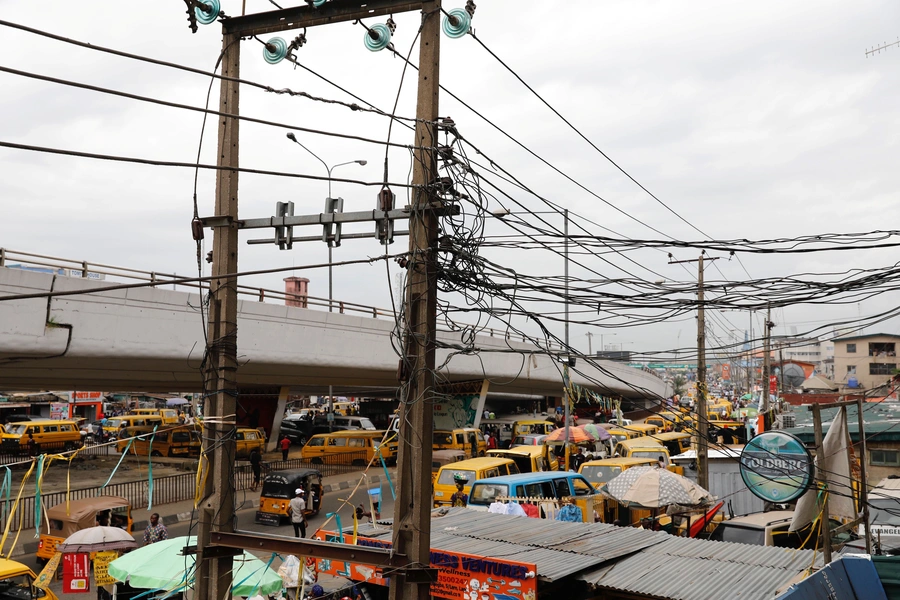 Electricity shortages significantly impede Nigeria's economic growth. Some parts of the country have little or no access to the national grid, while in other areas electricity is only available for short and varying periods of the day. Even following reorganization and partial privatization, the national power company—formerly known as the National Electric Power Authority (NEPA) PLC—is still referred to by most Nigerians as "Never Expect Power Always, Please Light Candle." Expensive diesel powered generators routinely provide industry and households with electricity. As Nigerians like to say, "When the generator comes on, the profits fly away." Owning a small generator that produces enough power for a television, a small refrigerator, and perhaps to charge a cell phone, is a marker of middle class status.
Nigeria, with an estimated population of around two hundred million, generates remarkably little electricity. For example, on June 9, the country generated 2,572 megawatts (MW), lower than the estimated average daily production of four thousand MW during the 2007–2010 presidency of Umaru Yar'Adua. (The June 9 figure represents an extreme low; the Director General of Public Enterprises says the country now generates five thousand to seven thousand MW daily.) Power Africa, a U.S. initiative to promote public/private partnerships in the power sector, estimates that twenty million Nigerian households are without power. It also estimates that existing plants have more than twelve thousand MW in generation capacity, but a variety macroeconomic factors, including a lack of credit-worthy utilities and a weak regulatory regime, keep typical production around four thousand MW. Nigerians frequently mention that their country produces and consumes about as much electricity as Scotland's capital city, Edinburgh—home to less than half a million people. 
The Buhari government successfully secured a one billion dollar credit line from the World Bank to improve access to electricity. The investment will focus on improving the distribution and transmission sectors; the government is also undertaking initiatives to reduce electricity theft. Some estimates claim as much as 40 percent of electricity revenue is lost to theft. The consequences of power shortages for Nigeria's economic development are well-understood; however, the causes of such shortages are complex. For example, while under-investment by the private sector plays a part, Nigeria also ranks low on international indices measuring ease of doing business—in part due to systemic corruption—thus discouraging foreign investment. Security issues and a history of poor government decisions have further hindered power generation. Hence, addressing electricity shortfalls in Nigeria requires a radical, difficult reform of the nation's political economy.
For more on Nigeria, Matthew Page and I provide an overview of its politics, history, and culture, including the threat of Boko Haram and religious conflicts in our new book, Nigeria: What Everyone Needs to Know, which will be published by Oxford University Press in July.