In 2016, once again, the Mo Ibrahim Foundation has found no retiring African leader qualified for the Ibrahim Prize for Achievement in African leadership. Mo Ibrahim, a British-Sudanese telecom billionaire, set-up the prize in 2006. It may be awarded annually to an African elected head of state who promoted good governance and then left office in accordance with the constitution. The prize is very rich: $5 million, spread over ten years, followed by $200,000 a year for life.
The foundation has awarded the prize to an African head of state only four times since the prize was established. It was awarded to the following:
Mozambique's Joaquim Chissano (2007)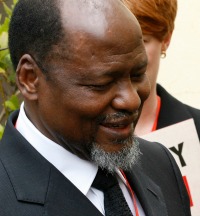 Botswana's Festus Mogae (2008)
Cape Verde's Pedro Verona Pires (2011)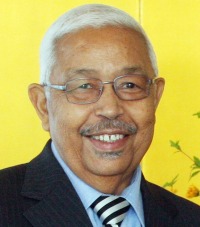 Namibia's Hifikepunye Pohamba (2015)
In addition, the foundation made an exceptional award to Nelson Mandela in 2007, long after he had left office, and awarded a separate award to Desmond Tutu, then archbishop of Cape Town and a founder of South Africa's Truth and Reconciliation Commission.
The prize committee is highly distinguished and, at present, comprised of Martii Ahtisaari, former president of Finland and Nobel laureate for his peace-building work; Aïcha Bah Diallo, former Guinea education minister and chair of the UNESCO Committee on women's education in Africa; Graça Machel, former first lady of Mozambique and South Africa, advocate for education; Festus Mogae, former president of Botswana; Mohammed El Baardei, former director general of the International Atomic Energy Agency; Mary Robinson, former president of Ireland and former UN high commissioner for human rights; and Salim A. Salim, former secretary general of the Organization of African Unity.
The prize's criteria has been met only four times and is widely taken as an indictment of the quality of African national leadership. Others, however, criticize the prize's criteria as unduly 'Western.'