Nigeria Security Tracker Weekly Update: October 31-November 6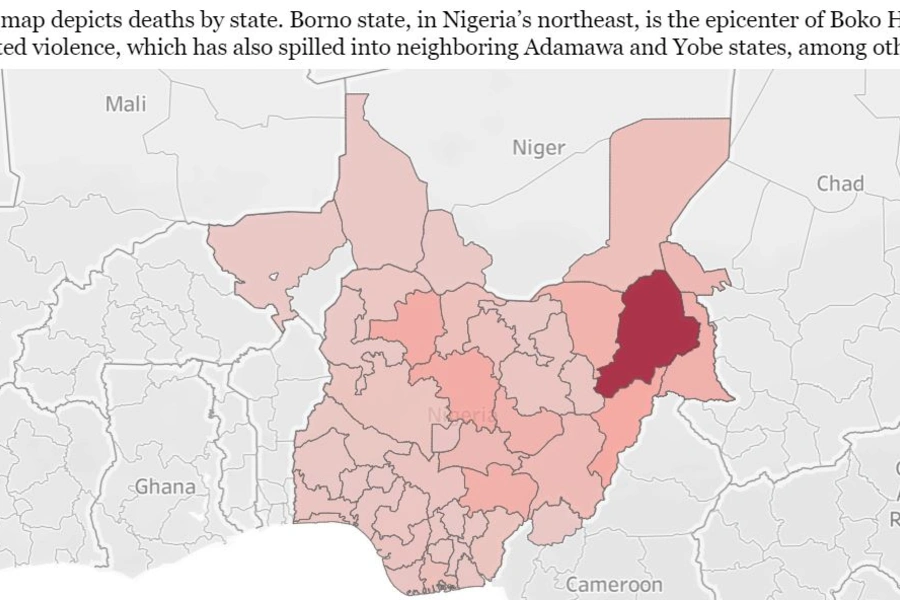 Below is a visualization and description of some of the most significant incidents of political violence in Nigeria from October 31 to November 6, 2020. This update also represents violence related to Boko Haram in Cameroon, Chad, and Niger. These incidents are included in the Nigeria Security Tracker.
October 31: U.S. forces killed six suspected bandits during a rescue mission for a kidnapped American citizen around Illela, Sokoto.
October 31: Police officers killed a journalist in custody in Agege, Lagos.
November 1: Boko Haram killed twelve and kidnapped nine in Chibok, Borno.
November 1: Kidnappers abducted four in Calabar South, Cross River.
November 2: A Boko Haram landmine killed nine Nigerian soldiers in Abadam, Borno.
November 2: The Civilian Joint Task Force killed "scores" (estimated at twenty) of Boko Haram militants in Nganzai, Borno.
November 3: Gunmen killed one and kidnapped one in Igabi, Kaduna.
November 4: One bandit and two civilians were killed during a clash in Kaura-Namoda, Zamfara.
November 5: Gunmen killed one Nigeria Security and Civil Defense Corps officer and one vigilante, and kidnapped two students in Yola, Adamawa.
November 5: Nigerian troops killed five bandits and lost one soldier in Faskari, Katsina.
November 5: Gunmen abducted sixteen in Owo, Ondo.