Nigeria's Cultural Efflorescence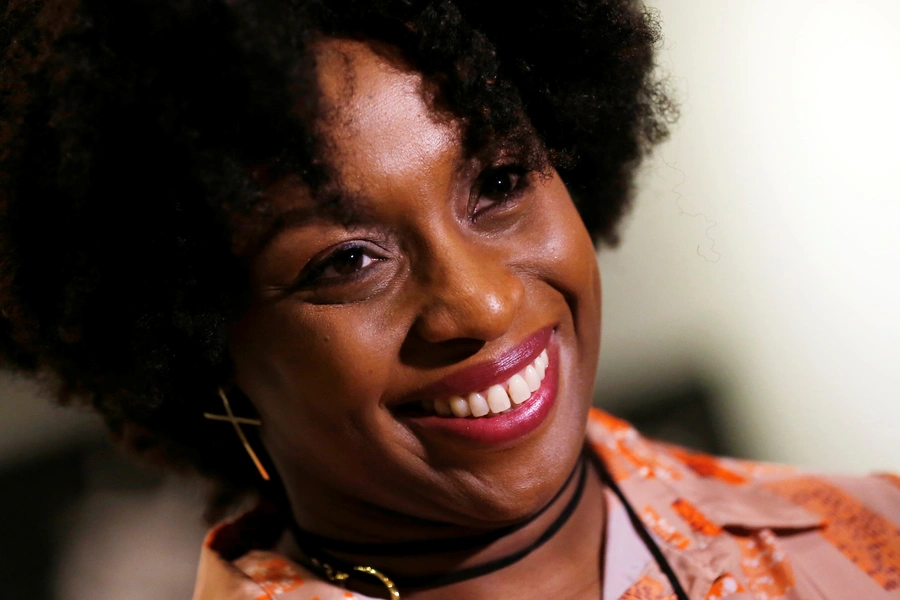 Two weeks ago, Chimamanda Ngozi Adichie, the Nigerian novelist celebrated for her Half a Yellow Sun, was awarded the Women's Prize for Fiction as the author of the best book to win the annual prize over the past twenty-five years. This is a one-off prize, designed to highlight the best of the best. Adichie won the annual prize in 2007. Her novel is set in Biafra at the end of the 1967–70 Nigerian civil war. The "half of a yellow sun" recalls the Biafran flag. The book has been extraordinarily popular throughout the English-speaking world and has been made into a film.
Adichie joins Chinua Achebe (Things Fall Apart), Wole Soyinka (Death and the King's Horseman), Ben Okri (The Famished Road), Teju Cole (Open City), and many other Nigerian novelists and poets in achieving worldwide acclaim. In music, architecture, and painting there has been similar international recognition of Nigerian talent. Yet Nigeria faces security and economic challenges that are seemingly accelerating. 
Adichie, Achebe, Soyinka, and Okri are indisputably African artists. Yet, they live or lived much of the time outside of Nigeria: Achebe and Soyinka taught in the United States; Teju Cole was born in Kalamazoo, Michigan to Nigerian parents; Okri lives in the United Kingdom. The reasons for their expatriation are no doubt highly individual and complex. But artists from other countries have also chosen expatriation: examples include the Americans who flocked to Paris post-World War I or the luminaries of the Irish renaissance who often lived in the United Kingdom, France, or the United States.