Nigeria's President Goodluck Jonathan Concedes to Muhammadu Buhari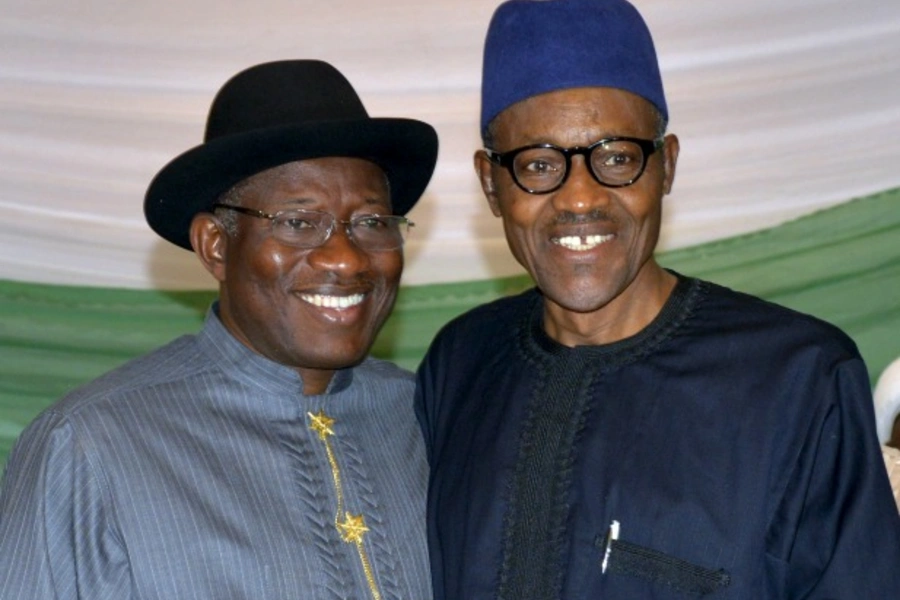 International and Nigerian media is reporting that Aviation Minister Osita Chidoka and opposition All Progressives Congress Party spokesman Lai Mohammed state that President Goodluck Jonathan has called Muhammadu Buhari to offer his congratulations on Buhari's victory in the March 28, Nigerian presidential elections.
That two senior officials, one from the ruling party and the other from the principal opposition party, are reporting the same story makes it all but authoritative. Chidoka is also saying that President Jonathan will make a speech later in the day. Already at least one Peoples Democratic Party (PDP) governor has also congratulated Buhari, calling on Nigerians to accept the outcome of the elections.
Jonathan's apparent concession is a highly positive development. The fact that President Jonathan has accepted the outcome of the elections does not preclude operatives withinthe PDP from challenging the election's credibility. But, it makes it much more difficult. It also makes it likely that those who oppose the outcome of the elections will not have command of the security services. Nigerian social media is already praising Jonathan for his "gracious acceptance of defeat" and thereby contributing to peace in the country. Already there are tweets that Jonathan's congratulatory call is his most "notable achievement in office" as chief of state.
It is now likely that Muhammadu Buhari will be the next president of Nigeria. The Nigerian elections have strengthened democracy in Nigeria and also elsewhere in sub-Saharan Africa where democracies' roots are fragile.