Paula Briscoe: Greenland—China's Foothold in Europe?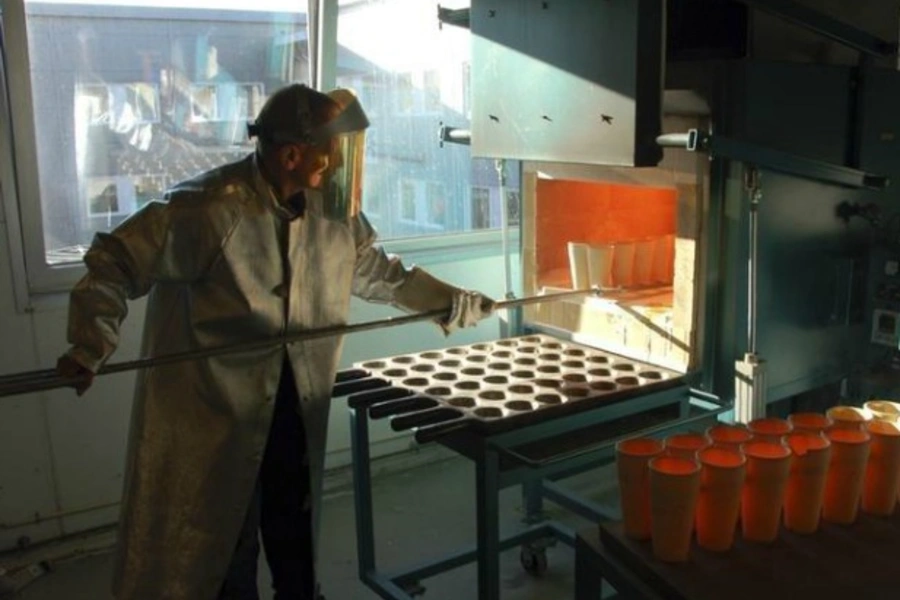 Paula Briscoe is the National Intelligence Fellow at the Council on Foreign Relations.
China's current and planned investments in Greenland raise concerns, not only about Chinese access to more of the world's resources but also about China's longer term objectives and the foothold in Europe that a strong partnership with Greenland could provide for Beijing.
Greenland has substantial natural resources including ore, oil, and rare earths. The government is eager to attract significant international investment, including from Chinese companies, because economic independence is the path to complete independence from Denmark.
In the face of such growing Chinese interest in Greenland, Europe has become concerned. It recently requested that Greenland restrict Chinese access to Greenland's rare earths because China already controls 95 percent of world production and has at times used its monopoly position to drive up prices or to punish other nations for perceived political transgressions. However, despite these concerns, Greenland's premier recently rejected the EU request saying: "Greenland is open for investments from the whole world." This is a significant stand because the country remains only semi-autonomous from Denmark but is moving toward full independence and is still reliant on Copenhagen for foreign and defense matters and an annual subsidy that amounts to half its budget. (Note: Denmark is courting Chinese investment too and likely cautiously supports Greenland's partnership with China despite the official EU position.)
The scale of potential Chinese investment in Greenland was brought to the fore recently by the large Chinese backed iron ore extraction operation planned by London Mining, a British company backed by Chinese financiers. The deal includes a $2.3 billion investment and will employ 2,300 Chinese workers, boosting Greenland's population by a full 4 percent. At the same time, Alcoa, an American-based aluminum company, is reportedly planning to bring in an additional 3,000 Chinese workers to build its large aluminum smelting plant and two planned hydroelectric plants in Greenland. Despite great enthusiasm for such investment, officials in Greenland and Denmark are concerned about a number of issues, including Greenland's ability to: effectively oversee the influx of new, heavily technical industries; oversee the responsible development of standards these heavy industries require; and ensure industrial compliance with regulatory and environmental standards.
If Greenland, a littoral Arctic territory, becomes increasingly dependent on Chinese investment, Beijing's influence in Greenland and Arctic affairs also grows. China's application to be elevated to permanent observer status is on the Arctic Council's agenda in 2013, and Greenland's administrator, Denmark, is already a supporter of China's bid. Should Greenland become fully autonomous, and then a likely permanent member of the Arctic Council—two possibilities made more likely by heavy Chinese investment—China's increased influence in Greenland could help buy Beijing a proxy voice in Arctic matters.
Speculation about China's Arctic ambitions generally falls into three categories: securing a share of the Arctic's natural resources; securing considerably shorter shipping routes from the Pacific to the Atlantic; and obtaining fishing rights and conducting research in the Arctic. There is nothing particularly sinister about China's interest in the Arctic regarding shipping and research although China does have a poor track record—along with other states—when it comes to fishing practices. The most contentious issue, however, is likely to be the extraction of natural resources—the Arctic holds substantial oil and natural gas deposits.
It is conceivable—but certainly many years off—that China could at some point in the future use its economic might and the lure of more money flowing into Greenland's economy to persuade Greenland to allow Beijing to base permanent military and intelligence capabilities in Greenland. China has global economic interests and may want to be better positioned to protect them in the future. Depending on the evolution of China's foreign policy over the coming years, such worries may be well-founded or for naught.
If Greenland manages the development properly and takes the time needed to ensure it can effectively oversee development, then the people of Greenland will be on the road to a prosperous future where many native Greenlanders are better educated, more skilled, and generally better off than they are now. But if Greenland, lured by the promise of investments and earlier autonomy from Denmark, allows itself to be overwhelmed by foreign companies, then China in particular could use its economic influence to Beijing's advantage.