Racism in Mali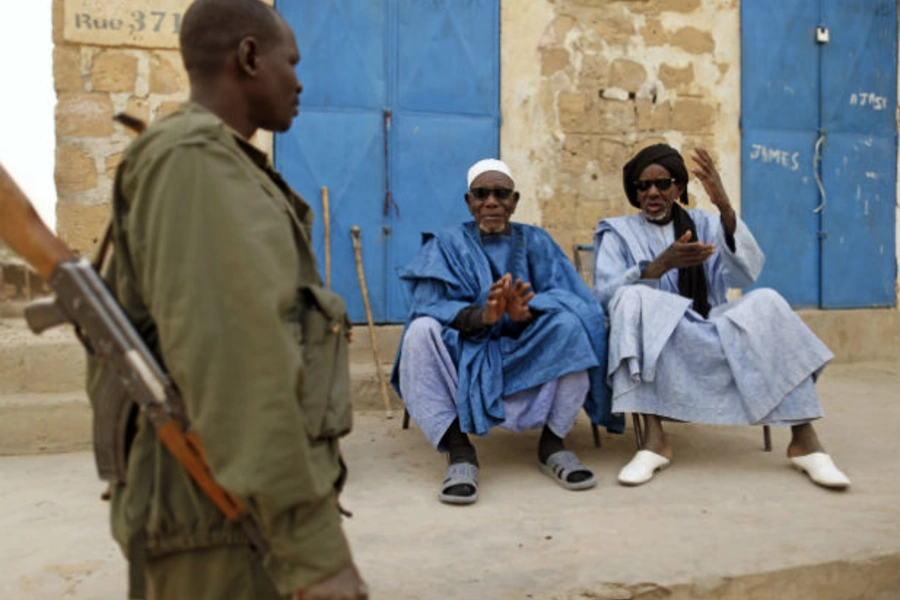 Throughout the Mali crisis, the role of racism in shaping the conflict has not received much emphasis, at least in U.S. commentary. Yet, it plays an important role on the ground.
Mali is on the dividing line between north Africa and sub-Saharan Africa.  It has a small but traditionally cohesive population of Tuaregs and Arabs (approximately 10 percent of Mali's total population) who regard themselves as "white." They regard other Malians as "black." Tuaregs and Arabs participated in the trans-Saharan slave trade, sometimes selling and enslaving "blacks" when they could. Tuaregs and Arabs move freely across the borders of Mali, Algeria, and Mauritania. During the colonial and post-colonial periods, the Malian government in Bamako kept antipathy between "whites" and "blacks" relatively under control.
The Islamists associated with al-Qaeda in the Islamic Maghreb (AQIM), who drove the Malian army out of the north and in turn have been driven out of northern Mali's cities by French and Malian forces, were led by Tuaregs and Arabs. Based on the impressionistic and scanty reporting available today of Islamist rule in the northern cities, the victims of gross Islamist punishments–stonings and amputations–appear mostly to have been blacks.
Now, the other shoe has dropped. UN special advisor for the Prevention of Genocide, Adama Dieng, is publicly expressing concern about Malian reprisal attacks against ethnic Tuaregs and Arabs. He refers to accusations that the Malian army is carrying out summary executions and "disappearances." He also refers to incidents of mob lynching and looting of Arab and Tuareg property.  Additionally, there are anecdotal reports of Tuaregs and Arabs going into hiding.
The chief prosecutor of the International Criminal Court, Fatou Bensouda, has warned Mali over possible military abuses, and Dieng welcomed an ICC investigation.
The identification of "white" Tuaregs and Arabs with AQIM is likely a factor limiting the group's influence among "black" populations, including Boko Haram supporters in northern Nigeria.