Resistance to President Buhari's Anticorruption Campaign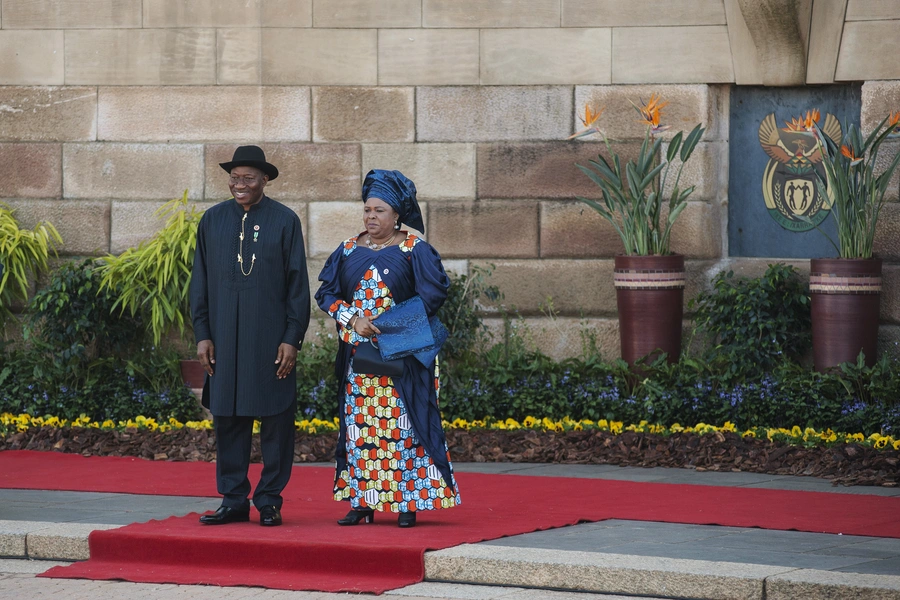 President Muhammadu Buhari won election in 2015 on the basis of his promise to restore security by destroying the terrorist movement Boko Haram and to reduce corruption, which many Nigerians believe to be altogether out of control. His primary instrument to fight corruption has been the Economic and Financial Crimes Commission (EFCC). It has launched high profile investigations, including into the accounts of Patience Jonathan, the former first lady. Among other measures, it has frozen some $35 million in four bank accounts she owns and seized some real estate. Patience Jonathan says the EFCC has also frozen the bank accounts of her family members, including her late mother and her siblings.
In response, Patience Jonathan is accusing the EFCC of waging "psychological war" against her because of her support for her husband, former president Goodluck Jonathan. She is accusing the acting EFCC chairman, Ibrahim Magu, of seeking to destroy her family and of conducting an "unjustified witch hunt." As for her support for the political aspirations of her husband, her media spokesman stated, "That is the standard practice in all democracies around the world. For instance, Michelle Obama campaigned vigorously for her husband's party during their last presidential election, but we are yet to see President Donald Trump move against her." Patience Jonathan has demanded that President Buhari rein-in Magu. She is also demanding that the EFCC unseal her bank accounts. She has filed a suit against the EFCC for violation of her "fundamental rights" and is demanding two billion naira (about $5.6 million) in compensation.
There is push back against President Buhari's anti-corruption campaign, especially among the opposition People's Democratic Party. Some claim that Buhari is using the EFCC to go after his political enemies. In the predominately Christian parts of the country there are also murmurs that the anticorruption campaign is part of a Muslim effort against Christians. The Committee on Public Petitions in the House of Representatives has issued a warrant for the arrest of Magu because of his failure to appear before them with respect to a petition by Patience Jonathan. The Committee's move appears to be led by southern, Christian, PDP representatives.
There is a tradition in Nigeria of presidents using the EFCC and other anticorruption agencies against their political enemies. While it is true that under President Buhari, most of the high-profile investigations have been of PDP former officials in the Jonathan administration who are predominately Christian, these people were also, of course, in positions where they could loot public funds. Further, Christians dominated the Jonathan government, though the EFCC has also investigated Sambo Dasuki, Jonathan's Muslim national security advisor, who remains under house arrest. 
Patience Jonathan as first lady was flamboyant, arrogant, and widely disliked. She has yet to be convicted of a crime, however, it is curious how a person who spent most of her career in public service could accumulated an acknowledged $35 million in a poor country.