South African Media Recognized for Exposing Zuma Corruption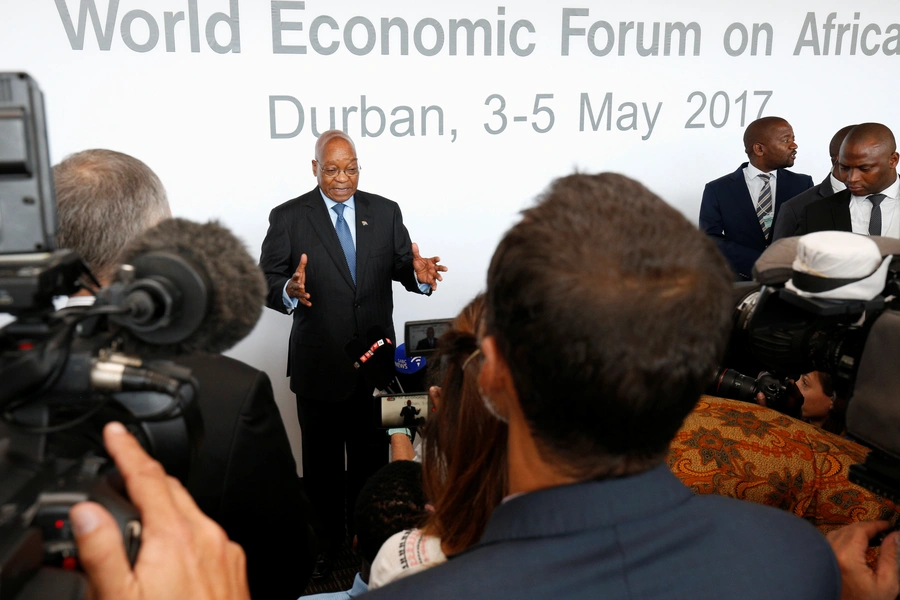 The 2017 Taco Kuiper Award for Investigative Journalism went to a group of three media outlets that investigated and reported on the Gupta brothers, cronies of Jacob Zuma and widely accused of exercising improper influence or "state capture." The three were News24, The Daily Maverick, and the amaBhungane Center for Investigative Journalism. News24 is an online news publication company, the Daily Maverick is a daily online newspaper, and amaBhungame is a non-profit.
Even under the assaults of the Jacob Zuma administration, South Africa was characterized by constitutionalism, an independent judiciary, and the rule of law. Strong civil society, a free media, a sophisticated parliamentary opposition, and judges who regularly ruled against the government played interdependent roles in protecting South Africa's democratic institutions. The media publicized corruption to the general public, civil society did not hesitate to sue the administration in the courts, and the formal parliamentary opposition was able to delay or block unfavorable parliamentary initiatives put forth by Zuma.
Taco Kuiper, a wealthy publisher and businessman, established the Valley Trust before he died in 2004. Its purpose is to develop investigative journalism. South African media estimates that it is worth more than 70 million rand. The trust is closely associated with the School of Journalism at the University of the Witwatersrand ("Wits") where it funds a chair of investigative journalism. It makes available up to 350,000 rand annually for print journalists or print publications seeking help to investigate and report on issues of public interest and awards the Taco Kuiper award each year.
The award is an example of the close relationship between civil society and the media. The Valley Trust and amaBhungame are in some way both civic and media organizations. News24 and the Daily Maverick are for-profit media outfits. The Taco Kuiper Award statement focused on the close collaboration among the three organizations in their investigation of and reporting on the Guptas and their influence on the South African government.