Trump and Wilson's Ghost: The Fourteen Points Turn 100 year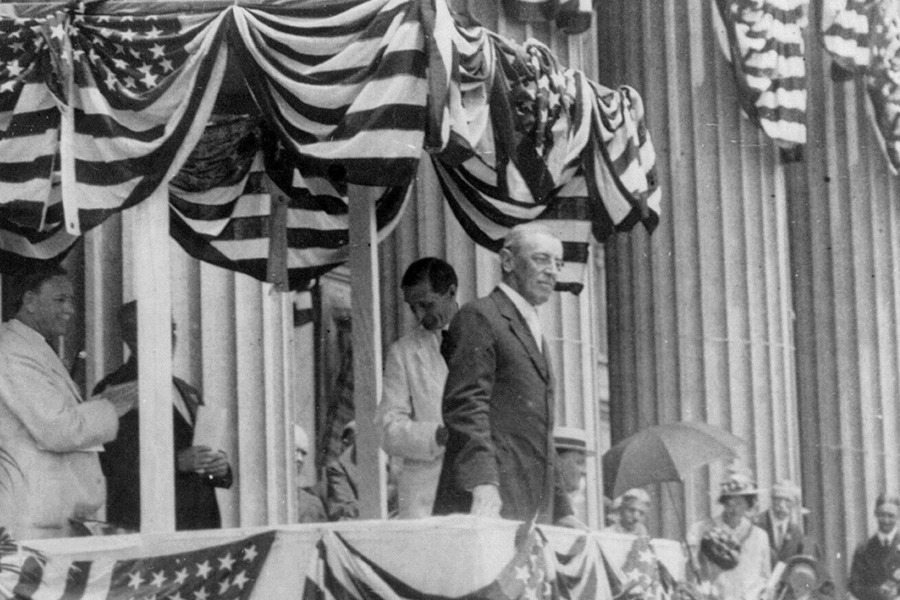 In an op-ed recently published in the Hill, I contrast President Donald J. Trump's transactional and cynical diplomacy with President Woodrow Wilson's Fourteen Points, which turn one hundred today.
One year into his presidency, Donald Trump's worldview is clear. He has abdicated global leadership and renounced the international order that America made. His purely transactional, nakedly cynical diplomacy rejects longstanding U.S. support for collective security, multilateral trade, and democracy. How different from the idealistic Woodrow Wilson, the prophet of internationalism who issued his famous blueprint for a liberal world order, the Fourteen Points, exactly a century ago. Wilson had reluctantly taken the nation to war in April 1917. But once the United States was engaged, he renounced traditional war aims, insisting that the nation pursue a new world order informed by American principles.
Read the full op-ed here.