Turkey's Identity Crisis
As politicians purposefully polarize their own society for political profit, the result is rage and violence.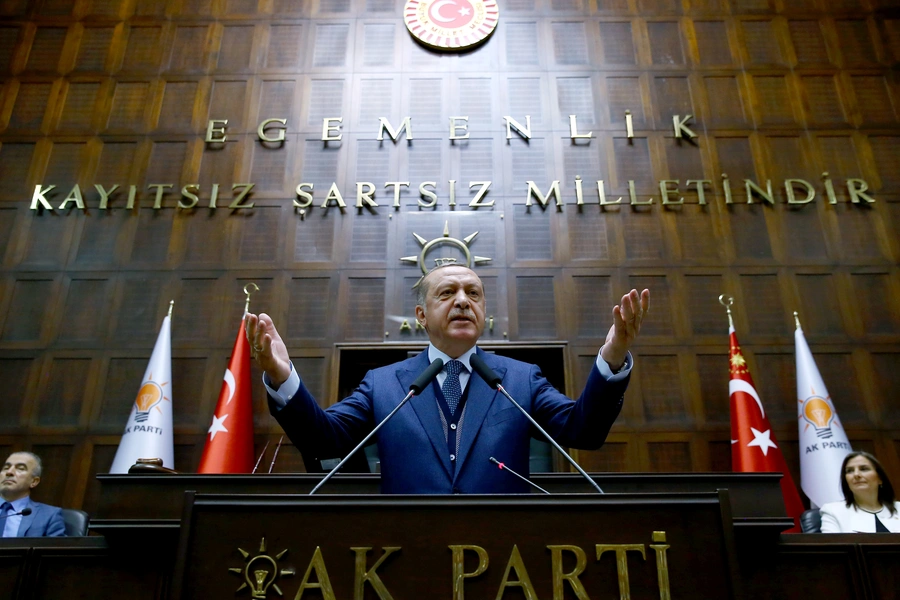 This article was originally published here on the Atlantic's website on Sunday, June 25, 2017.
On June 14, a Turkish court sentenced Enis Berberoglu to 25 years in prison for spying. The decision sent shockwaves through Turkey, even after a year during which the government arrested, detained, or purged more than 200,000 people in the aftermath of last summer's attempted coup d'etat. Berberoglu is neither a supporter of the exiled cleric Fethullah Gulen, whom Turkey's President Recep Tayyip Erdogan accuses of orchestrating the military intervention, nor is he a member of the Kurdistan Workers' Party, a terrorist organization that has been waging a war on the country for three decades. He is a journalist and legislator from the Republican People's Party, which represents a decidedly secular and nationalist constituency.
Turkey has imprisoned 177 other journalists, but never a non-Kurdish parliamentarian. The charges against him are fabricated—he has run afoul of the government because he does not support the ruling Justice and Development Party's (AKP) religiously based agenda to transform the country, and is believed to be a source in a story detailing the shipment of weapons to extremist groups in Syria by Turkish intelligence agents. In response to his imprisonment, the leader of Berberoglu's party began to lead a nationwide march for justice.
The unfolding Berberoglu drama is about freedom of the press, the arrogance of power, and justice, but it is also emblematic of the intra-Turkish struggle between the AKP faithful, followers of Gulen, secular elites, Kurds, and liberals.
Continue reading here...