Week in Review: January 4, 2019
This week: Germany's political establishment is hit by data leak; Iran bans Instagram; internet shutdown in the DRC; the U.S. Congress opens federal data sets to AI companies.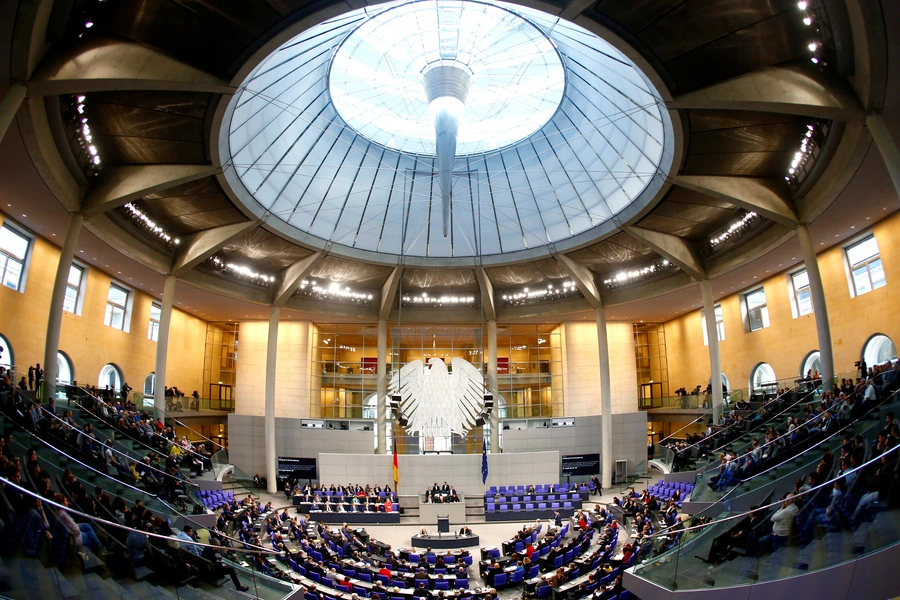 Here is a quick round-up of this week's technology headlines and related stories you may have missed:
Germany's political establishment hit by data attack. Hackers have dumped gigabytes worth of personal data associated with German politicians, including Chancellor Angela Merkel, in what is likely Germany's largest data breach. The data, which hackers leaked from a now-suspended Twitter handle, includes emails, phone numbers, passwords, chat logs, and private letters associated with lawmakers and officials. The leaked data is notable for its scale: it includes data on politicians at all levels of government from every political party, with the notable exception of the far-right Alternative for Germany (AfD). It appears that hackers have put considerable effort into ensuring that the leaked data is not taken down. The culprit and motives behind the attack are unclear—though the AfD's conspicuous absence from the data dump might provide some clues.
This data leak has so much data squirrelled away to avoid take downs. It must have required many man hours of uploading.

- 70 mirrors of the download links

- 40 d/l links, each with 3-5 mirrors

- 161 mirrors of data files

Plus the tweets, blog posts, mirrors of mirror links.

— the grugq (@thegrugq) 4 January 2019
'gramming in Tehran. Iran will soon ban Instagram, according to the country's top cyber official. Instagram appears to be the latest casualty as the government tightens internet controls after last winter's nationwide protests. The country has already blocked Twitter, Facebook, YouTube, and Telegram. The ban of Instagram, which has over 20 million users in Iran, represents a victory for Iran's conservative factions and a setback for the country's moderate president Hassan Rouhani, who campaigned on rolling back internet censorship. However, the ban is hardly a reason to sound the death knell for Instagram. VPNs and proxy services are common in Iran, and the country's internet users have successfully skirted internet restrictions before. Telegram saw only a slight dip [link in Farsi] in usage after it was banned in April, and Iranians still favor the banned app over local alternatives like Soroush. Citing the app's continued influence, conservative and hardline outlets that abandoned Telegram after the ban are returning to the platform.
Internet shutdown in the DRC. As voters headed to the polls in the Democratic Republic of Congo last week, the government ordered internet service providers to cut off internet access throughout the country. Government officials justified the internet blackout as a necessary precaution to avert "chaos" and a "popular uprising," and said the shutdown will last nearly a week, until preliminary election results are published on January 6. The government has also targeted social media platforms like Facebook and WhatsApp in the lead-up to the election in order to avoid protests. Internet shutdowns are an increasingly common tool in Africa and Asia to quell dissent and curtail disinformation. They're also exceedingly blunt instruments: according to NetBlocks and the Internet Society, the internet shutdown in the DRC could cause more than $3 million in financial losses per day.
Congress opens to data floodgates. The U.S. government is about to make a lot of data available to AI researchers and companies. Before adjourning last month, Congress passed the OPEN Government Data Act, which encourages federal agencies to publish data in a standardized, non-proprietary format. The new law will require federal agencies to maintain and regularly publish an inventory of data assets. When possible, agencies are also mandated to publish datasets in machine-readable format. This could give U.S. companies access to data ranging from weather and agricultural statistics to demographic information, providing U.S. AI companies with an important advantage over the international competition.