What Do the Australian Elections Mean for Canberra's Policies Toward Indonesia and the Rest of Southeast Asia?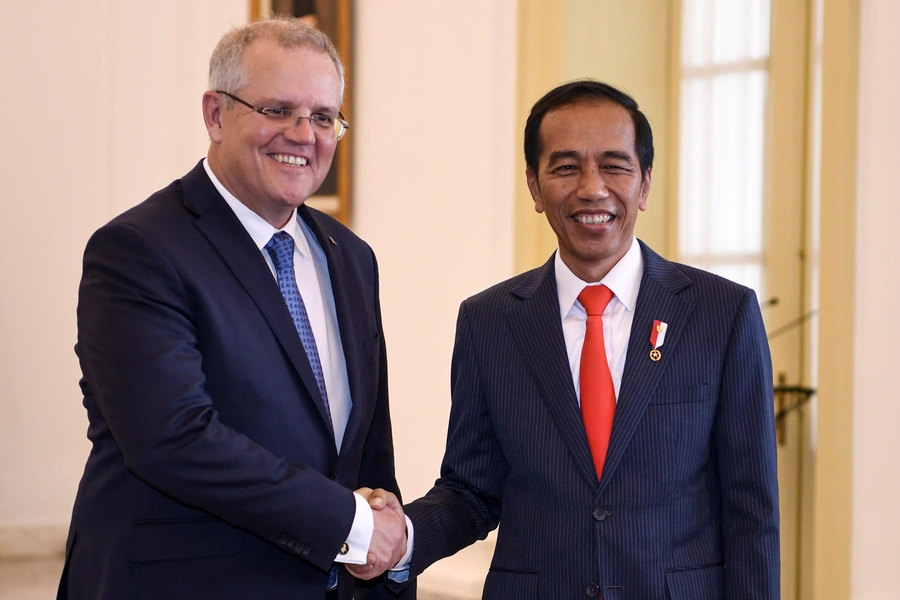 In elections last month, Australia's Liberal-National coalition won a surprising victory, defying pollsters who had almost uniformly predicted that the Australian Labor Party would triumph. The coalition's victory was chalked up, by many, to the unpopularity of Labor leader Bill Shorten, who has since resigned as leader of Labor, and the Australian electorate's cautiousness—the coalition had overseen continued economic expansion, and Labor had proposed a bold agenda that might have alienated some voters.

On domestic policy, the coalition's victory likely presages continuity on key domestic issues like taxes. Morrison promised tax cuts before the election, for instance and seems likely to deliver them. But the impact of the coalition's victory on Australian policy toward Southeast Asia is somewhat less clear.

In the run-up to the election, as James Curran noted for Asia Unbound, the parties did not seriously debate foreign policy. On China and the United States, two of Australia's three most important foreign relationships, Morrison seems to have a predictable approach, Curran wrote, but the Liberal-National coalition will find its policies challenged by regional and global dynamics—principally being pulled between the two giants—that could undermine Morrison's attempt to have a coherent China policy.

And in dealing with Southeast Asia and the Pacific, the coalition's approach seems somewhat more muddled, although there are important reasons for hope. On Indonesia, Morrison is poised to move relations forward, and has already taken steps, since becoming prime minister last year, to solidify ties with Jakarta. In March, Indonesia and Australia signed a major free trade agreement, though it still has to be approved by parliaments in Canberra and Jakarta. This was a landmark in bilateral economic ties, and Morrison also went to Jakarta on his first international trip as prime minister last year.

In making Indonesia his first destination for an international trip, Morrison demonstrated the high priority he placed on the Australia-Indonesia relationship, historically a fraught one. Although ties between Canberra and Jakarta cooled briefly last year after Morrison raised the idea of moving the Australian embassy in Israel, Morrison formally recognized West Jerusalem as Israel's capital yet his administration ultimately opened a defense and trade office in Jerusalem, with little fanfare. The trade agreement, too, helped warm links again between Jakarta and Canberra.

In his new term, Morrison is likely to push efforts to upgrade strategic ties with Indonesia, in addition to getting the trade deal passed through parliament. The bilateral relationship, like all of Indonesia's foreign ties, also probably will benefit from more stability in Canberra, as Morrison's election and new Liberal Party rules that make internal party spills more difficult should stabilize Australian politics and prevent the revolving chair prime minister problem that, in recent years, has unsettled regional allies.

The opportunity for closer strategic relations between Australia and Indonesia certainly exists: As I noted in a Council Special Report last year, the Jokowi administration has become increasingly worried about Beijing's approach to the South China Sea and other regional challenges. Indonesians overall also have declining favorable views of China. Indeed, Jakarta has moved closer to Canberra's hawkish views about China's military assertiveness, although Jokowi needs to woo Chinese investment so badly that he will be reluctant to truly alienate Beijing. Still, there is a substantial chance for Morrison to build on the Comprehensive Strategic Partnership Australia signed with Indonesia last year, such as by expanding bilateral joint military exercises or making the new Japan-South Korea-Australia-Indonesia exercises a regular practice.

Outside Indonesia, admittedly Canberra's crucial Southeast Asian relationship, the coalition's policies are less clear. Morrison seems more focused on China, Indonesia, and the Pacific, traditionally an Australian sphere of influence but increasingly an area of Chinese dominance, than on Southeast Asia other than Indonesia. Morrison's plan for a Pacific pivot is substantial, and he has already moved to make good on the strategy. His approach will balance China's power in the Pacific, though the coalition's general lack of action on climate change will potentially undermine Pacific ties.

With mainland Southeast Asia, other than Vietnam, it will be difficult for the Morrison administration to convince any countries to go along with Canberra's relatively tough approach toward China. And Canberra does not appear to have as clear a strategy toward mainland Southeast Asian states as it does toward the rest of the region. I will deal with Morrison's approach to mainland Southeast Asia in the next blog post.