Women This Week: Morocco's #MeToo Moment
Welcome to "Women Around the World: This Week," a series that highlights noteworthy news related to women and U.S. foreign policy. This week's post, covering October 26 to November 2, was compiled with support from Rebecca Turkington and Ao Yin.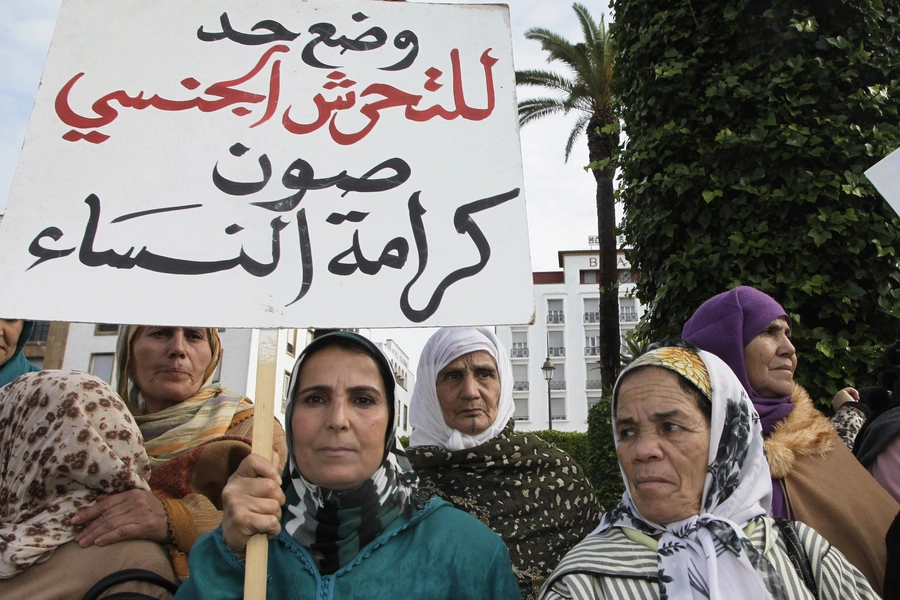 #MeToo Campaign Rises in Morocco
Following a spate of sexual assaults in Morocco that garnered national attention, a new social media campaign swept the nation under the hashtag #Masaktach, meaning "I will not be silent,"  which experts describe as a Moroccan iteration of the #MeToo movement. Zineb Belmkaddem, one of the organizers behind #Masaktash, said leaders aim to encourage Moroccan women to raise their voices against all forms of inequality. As a result of the Twitter campaign, two Moroccan radio stations, Radio 2M and HitRadio, announced that they would no longer air the music of Saad Lamjarred, a Moroccan pop star who is facing three separate charges of rape in France.
Milestone for Women in Ethiopian Politics
On Thursday, Human rights lawyer Meaza Ashenafi was sworn in as the first female head of the Ethiopian Supreme Court. Ashenafi, a long-time champion of women's rights and the founder of the Ethiopian Women Lawyers Association, was nominated only a week after the Ethiopian parliament unanimously appointed the country's first female president, Sahle-Work Zewde, who is  currently the only female head of state in Africa. In Zewde's opening speech, she emphasized the importance of gender equality, telling MPs "[i]f you thought I spoke a lot about women already, know that I am just getting started." Both appointments comes on the heels of the Ethiopian Prime Minister's announcement of a new, gender-balanced cabinet.
Global Sexual Harassment Protest at Google
Thousands of Google employees worldwide walked off the job to protest the company's handling of sexual harassment claims and treatment of women in the workplace. After the New York Times reported last week that Google quietly offered lucrative exit packages to executives accused of sexual misconduct, employees at Google organized walkouts in offices based in Singapore, India, Japan, Germany, Ireland, Switzerland, the United Kingdom and across the United States, with more than 3,000 people joining the protest in New York alone. Protesters' demands include ending forced arbitration of harassment and discrimination cases, a commitment to end opportunity inequity, improvement in reporting processes for sexual misconduct, and greater transparency on sexual harassment within the company.