Women This Week: "Women, Life, Freedom": Protests Continue to Surge Across Iran
Welcome to "Women Around the World: This Week," a series that highlights noteworthy news related to women and U.S. foreign policy. This week's post covers September 24 to September 30.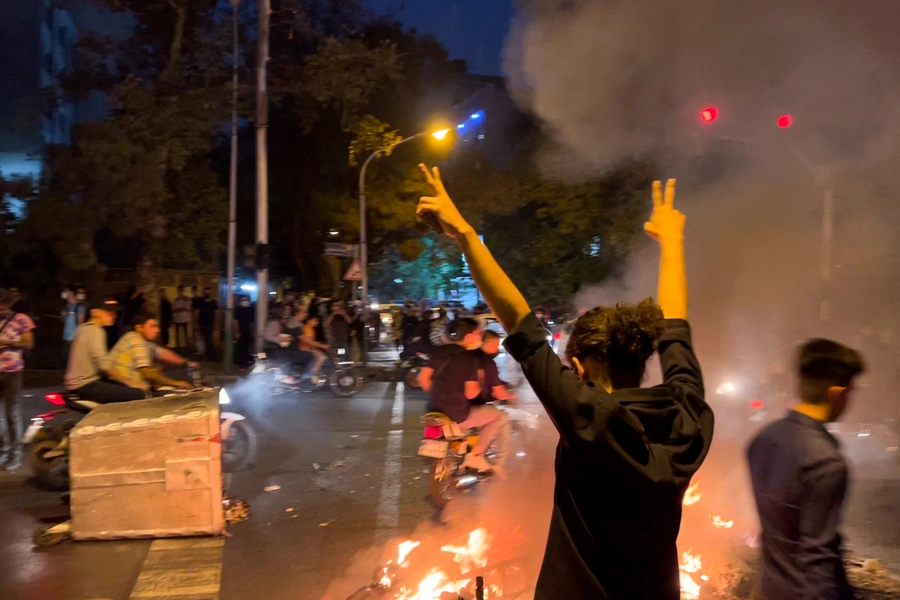 Protestors Continue to Spread Across Iran Calling for Change
Iran remains embroiled in unrest as mass protests—sparked by the death of Mahsa Amini while in morality policy custody—have continued across the country. "Every woman in Iran sees themselves, or somebody they know, in Mahsa," said Farnaz Fassihi, an Iranian-American journalist. The name "Mahsa" has become a call to action, a rallying cry that represents the larger struggle of Iranian women. Protestors, whose chants include the mantra "Women, life, freedom," have called for an end to the Islamic Republic. One human rights group has reported that protests, and the ensuing clashes with security forces, have resulted in at least seventy-six deaths and hundreds of injuries and arrests. On Thursday, Iranian President Ebrahim Raisi accused the United States of "trying to pit people against each other" and said that while he is saddened by Amini's death, his government can "not allow people to disturb the peace of society through riots."
Indian Law Legalizing Abortion Extended to Single Women
On Thursday, the Supreme Court of India ruled that all women have the right to abortion up to twenty-four weeks of pregnancy, regardless of marital status. The ruling came after a challenge to a 2021 amendment to the country's 1971 Medical Termination of Pregnancy Act. The amendment allowed married women to access abortion services up to twenty-four weeks, while limiting single women to twenty weeks. The court found the amendment's exclusion of single women to be unconstitutional for violating the right to equality. "The decision to have or not to have an abortion is borne out of complicated life circumstances, which only the woman can choose on her own terms without external interference or influence," reads the ruling. The court's decision also classifies marital rape by a husband to be "rape." This is not yet a criminal offense under Indian law, but there are ongoing efforts to classify it as such. 
Guatemalan Femicide Law Used to Undermine Free Press
A landmark 2008 Guatemalan law against Femicide and Other Forms of Violence Against Women is being used to stop journalists from criticizing public officials or investigating them for corruption. The law, intended to protect women from physical and psychological violence in a country with high rates of gender-based violence, is being used by female politicians and female relatives of politicians, who are arguing for restraining orders against journalists on the grounds that criticism and allegations of corruption are causing them psychological damage. The Los Angeles Times found eight such cases. This reflects larger attacks on freedom of the press throughout Guatemala.
Idaho Universities Ban Provision of Contraception
Last Friday, the University of Idaho's general counsel sent an email warning faculty and staff to refrain from promoting abortion or contraception while on the job, or risk potential felony or misdemeanor charges and a permanent ban from State employment. The prohibition against providing information or referrals on abortion comes from the 2021 "No Public Funds for Abortion Act" and covers University of Idaho employees because they are paid with state funds. The email also references an 1867 law that prohibits dispensing or "advertising" abortion services and birth control. Similar warnings were issued by Boise State University. In response, White House Press Secretary Karine Jean-Pierre said, "To be clear, nothing under Idaho law justifies the university's decision to deny students access to contraception. But the situation in Idaho speaks to the unacceptable consequences of extreme abortion bans."
Caroline Kapp is a research associate working with the Women and Foreign Policy program at the Council on Foreign Relations.