Guest Post: What's in Store for Kashmir Under Modi?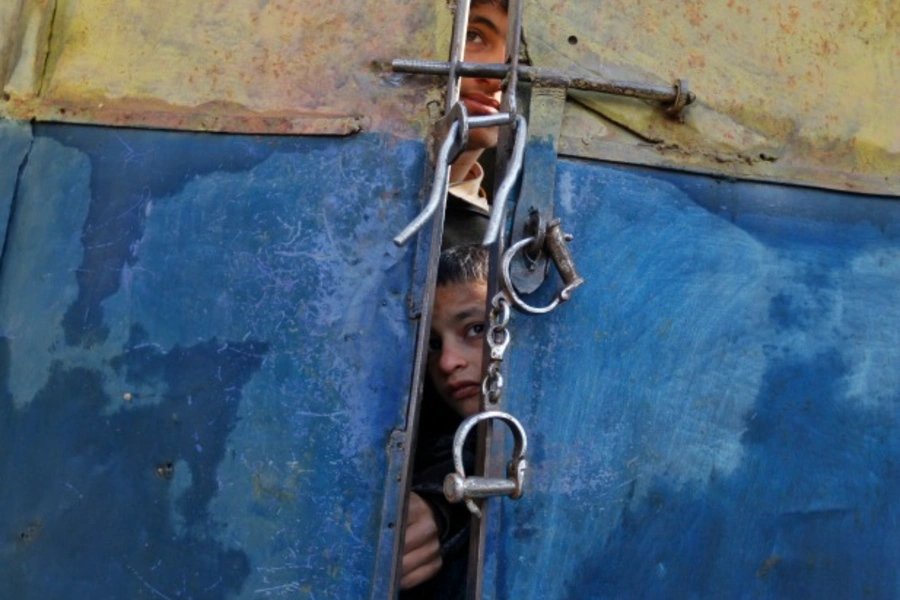 Anna Feuer is a research associate in the Center for Preventive Action at the Council on Foreign Relations.
Indian-administered Jammu and Kashmir, India's only Muslim-majority state and a historical flashpoint for separatist violence, terrorism, and border tensions, has enjoyed relative peace since 2010. However, recent incidents—including a violation of the Indo-Pakistani ceasefire that holds on the Line of Control (LoC) and a controversy surrounding Kashmir's special constitutional status— point to the many stresses that could spark renewed unrest in the contested territory. External threats from Lashkar-e-Taiba, a Pakistan-based, anti-Indian militant group committed to jihad in Kashmir, and the ongoing risk of military conflict with Pakistan compound Kashmir's insecurity. India's new prime minister, Narendra Modi, should seek to reduce Kashmir's vulnerability to these pressures by addressing Kashmiris' longstanding domestic grievances, including militarization of the region, economic stagnation, and the preservation of Kashmir's legislative autonomy.
Modi should start by altering the Armed Forces Special Powers Act (AFSPA) in Jammu and Kashmir so that it applies only to the LoC. According to Human Rights Watch, AFSPA, which grants special powers to Indian armed forces in "disturbed areas," protects soldiers from prosecution for abuses and violates international human rights law. The previous prime minister, Manmohan Singh, pledged to repeal the law but failed to overcome the army's opposition. Recently, however, the Ministry of Defense may have signaled a change in attitude, indicating that the time has come for "a strategic shift from merely invoking control mechanisms to addressing conflicts at various levels." (Defense Minister Arun Jaitley was more evasive during a trip to Srinagar last weekend.) Repeal, or at least reform, of the law would do much to  reassure Kashmiris concerned with human rights and militarization.
As elsewhere in India, Kashmiris are deeply worried about unemployment and economic stagnation. Recognizing that some Kashmiris may understand socioeconomic issues, like they do security issues, in the context of their troubled relationship with New Delhi, the Modi administration should keep economic development at the center of its approach to Kashmir, and avoid communally-driven policies that could divert attention from economic goals. Kashmiri traders are hopeful that the new government will revitalize trade across the LoC , though the Pakistan army's opposition may make this impossible.
Finally, Modi should downplay his party's commitment to eliminating Article 370, the constitutional provision that grants Kashmir significant autonomy. While the BJP and its ideological affiliate, the Hindu nationalist Rashtriya Swayamsevak Sangh, maintain that Article 370 stokes separatistism and hinders Kashmir's full integration into India, many Kashmiri Muslims perceive Article 370 as a lifeline that preserves their political voice in a Hindu-majority nation. (Whether the provision provides for substantive autonomy is another issue; presidential orders since 1950 have ensured that most Union laws apply to Kashmir.)
Some have suggested that the BJP may attempt to consolidate its support in Hindu-dominated Jammu by hastening the repeal of Article 370. However, as analyst Jonah Blank points out, Modi's sweeping election victory gives him "the political space to reach out to Indian Muslims" and potentially soften the BJP's hardline stance on Kashmir's special status. Modi should not attempt to quietly dilute Kashmir's special status without officially removing the provision; past efforts to weaken the state's autonomy have not gone unnoticed by separatist leaders.
The Modi administration has already committed itself to the return of Kashmiri Pandits, Hindu Brahmins displaced during the Kashmiri insurgency of the late 1980s and 1990s. But the time is ripe to address the many other enduring issues that could exacerbate communal tensions and secessionist violence in Kashmir; as reporter Myra MacDonald has pointed out, Pakistan's deteriorating security situation makes it less and less desirable for Kashmiris who are seeking peace, stability, and economic opportunity. By taking steps to reform AFSPA, encourage economic development, and "douse the sparks" produced by the Article 370 controversy, Modi can demonstrate his concern for Kashmiris' longstanding grievances. However, if Modi pursues the Hindu nationalist positions that characterized his tenure as chief minister in Gujarat and colored his campaign speeches, he risks a return to the insecurity that has plagued Kashmir for much of its recent history.