What to Watch for From Southeast Asian States During the Pompeo Trip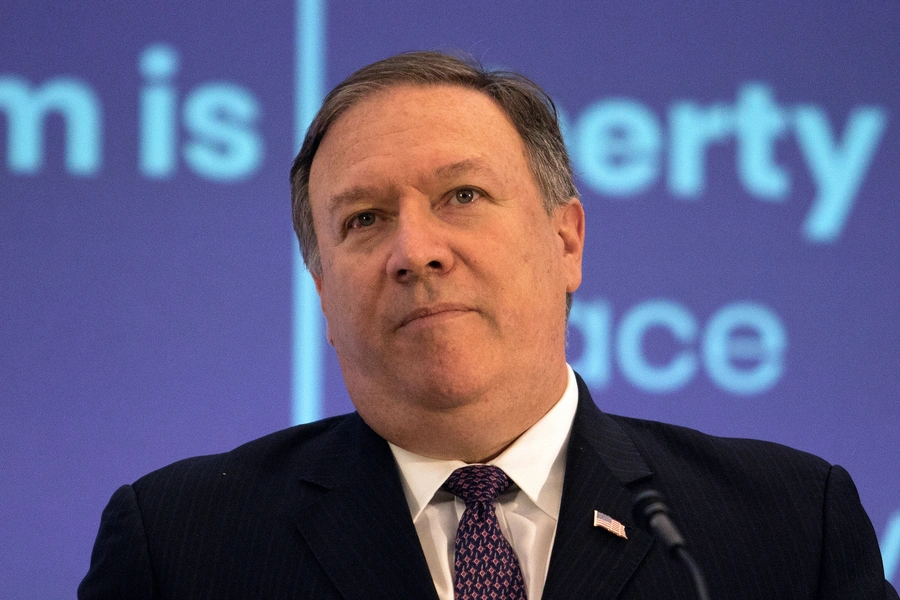 Beginning tomorrow, U.S. Secretary of State Mike Pompeo is in Asia for a trip to Indonesia, Malaysia, and Singapore, three important U.S. partners in Southeast Asia. In addition to bilateral meetings in these states, he will attend the ASEAN foreign ministers meeting in Singapore this coming weekend. Two of the countries he is visiting are going through dramatic political upheaval; Malaysia's former governing coalition lost power in May for the first time in history, and in Indonesia politicians are gearing up for next year's national elections, which could give President Joko Widodo a second term, or possibly lead to a government run by an alignment of populist, military, and Islamist forces.
In addition, Southeast Asian states have generally been skeptical of several strands of the Trump administration's regional policy. Even Singapore, a close U.S. partner, has worried that the White House's "Free and Open Indo-Pacific" concept, which Pompeo will discuss in detail on the trip, is too binary an idea. Several have worried that the Trump administration could force countries in the region to choose openly between Washington and Beijing, a move that they say would backfire. (Pompeo spoke in detail about the Free and Open Indo-Pacific idea at the U.S. Chamber of Commerce on July 30.) Meanwhile, countries in Southeast Asia are worried about escalating U.S.-China trade disputes, and about the White House's tough trade policies rebounding against them, too, as the administration harangues Southeast Asian states with trade deficits with the United States.
The secretary of state surely will spend considerable time, at the ASEAN foreign ministers meeting this weekend, discussing North Korea, and U.S.-North Korea relations, and possibly about other White House priorities like U.S. relations with Iran. (North Korea's foreign minister will attend the ASEAN meeting.) Regarding U.S.-Southeast Asia relations, however, several aspects of the trip will be important to watch for. (For an excellent overview of the Trump administration's response to China's Belt and Road Initiative, which Pompeo rolled out before the trip, see Alyssa Ayres's piece on CNN.com.)
How Malaysian Prime Minister Mahathir Mohamad responds. Mahathir, who led the surprising May victory over Malaysia's former ruling coalition, has announced that Kuala Lumpur intends to scrutinize Chinese state-backed projects in Malaysia, and has expressed skepticism about Beijing's landmark Belt and Road Initiative (BRI) infrastructure project. (The Wall Street Journal has reported that the Malaysian government is investigating whether funds from BRI were involved in paying off debts in the massive 1MDB scandal.) He also has announced that Malaysia, which had been relatively quiet on South China Sea issues under former Prime Minister Najib tun Razak, will take a more assertive posture to protect freedom of navigation and its interests in the South China Sea. But Mahathir also historically has had frosty relations with senior U.S. leaders, and at times has been vocally anti-American. Will he be willing to push Malaysia toward closer strategic ties with the United States, and will he really embrace the White House's nascent Free and Open Indo-Pacific concept? China, after all, remains Malaysia's most important economic partner.
Whether any Southeast Asian states publicly endorse the Free and Open Indo-Pacific idea. Not only Singapore but also other Southeast Asian states generally do not want to be pushed into choosing between Washington and Beijing, but many countries in the region also privately share the White House's concerns about China's dramatic militarization of the South China Sea, and also about unfair Chinese trade practices. Vietnam, among Southeast Asian states, has taken the most assertive approach to Beijing's South China Sea claims, and Vietnamese leaders have recently echoed the White House's framing of the Free and Open Indo-Pacific concept, as Derek Grossman of the RAND Corporation has noted. Will Vietnamese leaders support the Free and Open Indo-Pacific idea, solidifying Vietnam's closer embrace of the United States, as part of Hanoi's multi-faceted strategy of deterrence in the South China Sea?
How will Pompeo address issues of rights and democracy? In Malaysia, Mahathir has made restoring the rule of law, cleaning up corruption, and (at least somewhat) curtailing the repression of previous Malaysian administrations, a priority of his. In addition, Anwar Ibrahim, Mahathir's probable successor, is a longtime democracy activist, and senior leaders of the Malaysian ruling coalition also are prominent rights and democracy activists. Will Pompeo use the Free and Open Indo-Pacific concept to focus on rights and democracy regionally, or is a real focus on rights and democracy impossible given the White House's own focus on sovereignty and general de-emphasis of rights issues in U.S. policy? Similarly, in Indonesia, Pompeo will have an opportunity to address not only the regional democracy regression but also growing challenges to democracy within Indonesia, including from Islamist groups that have become increasingly active in local and national politics.