Where Is the Red Line on China's Internet?
From reporting on a bombed city in Ukraine to exposing the plight of a chained woman in a shabby room, some of China's social commentators are showing surprising resilience in covering controversial issues.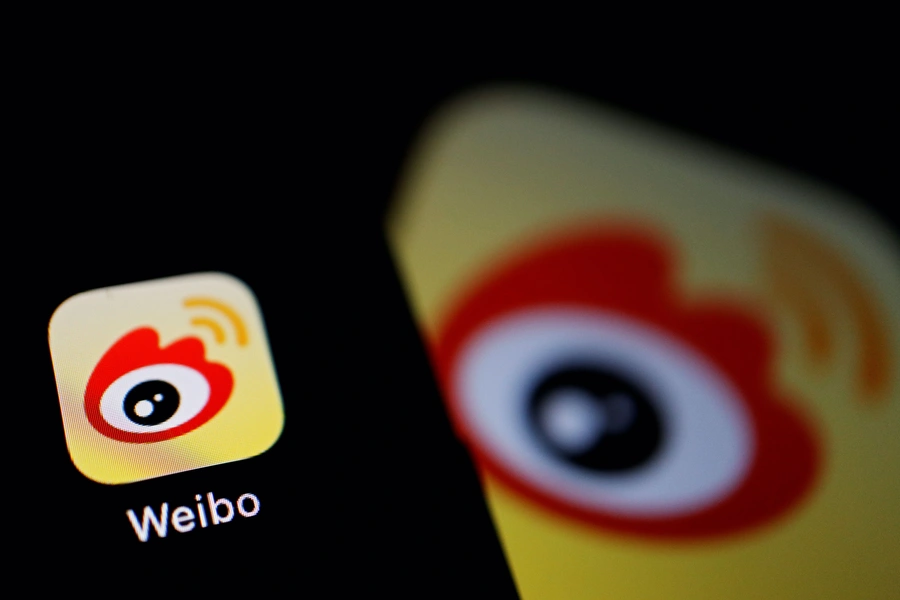 From reporting on a bombed city in Ukraine to exposing the plight of a chained woman in a shabby room, some of China's social commentators are showing surprising resilience in covering controversial issues. Given China's infamously strict controls over social media, the question is why are they allowed to do so?
China still keeps media on a tight leash. Besides print and broadcasting that includes the country's leading social media platforms: WeChat, Weibo, and Douyin. Direct critiques of China's system of government are squelched immediately, especially anything to do with top leaders. This has been true for years, but especially over the past decade of Xi Jinping's rule.
And yet on the edges of these confines, commentators and citizen journalists continue to push for ways for Chinese society to improve itself.
Some of these critiques are published outside China's tightly controlled internet. The software engineer Wang Jixian, for example, relocated to the southern Ukrainian port city of Odessa in 2021. He documents his life in wartime by uploading daily short vlogs, sometimes directly challenging the Chinese government's narrative of the Ukraine war.
Wang's brutal honesty and satirical language in a Beijing brogue were captured in one of his most famous lines: "Damn it, I just want to be a decent human being" to criticize the Chinese government's stand on the war, which he sees as hypocritical and detached.
Those vlogs were taken down from WeChat, but his YouTube uploads still receive ten to hundred-thousands of views, some of those from Chinese who use software that allows them to bypass government censorship.
But even inside the confines of state censorship, social media sometimes still offer surprisingly frank criticism.
After Monday's crash of an Eastern Airlines airplane in southern China, for example, Chinese writer Lu Yuegang wrote a piece on how circumscribed Chinese journalists were in disaster reporting. Senior journalist Zhu Xuedong's article on challenges in ascertaining the truth "due to well-known reasons" was also widely circulated by social media users.
But the most shocking case in recent months was the story of a mother of eight who was found chained to a bed in the Feng County of Xuzhou from a Douyin video. The video showed her in a shabby room, shackled by her neck to a bed, with thin clothes despite the freezing weather.
The video sparked instant outrage. Viewers demanded an immediate police investigation.
Heated exchanges about social problems are common China's Intern, but what was significant is that it went on for weeks, even after authorities pledged an investigation.
Angered at the government's slow response, some Chinese took on the roles of investigators, journalists, and reporters themselves, trying to identify the victim.
The case also sparked discussions on structural issues such as bride trafficking, women's rights, and rural-city wealth gaps in China. Some demanded revision of China's human trafficking legislation, seen as being too lenient towards the buyers. Others analyzed the history of human trafficking in China to identify the root of the century-old problem. Unable to quell public anger after three weeks, the Jiangsu provincial government took the case over from county officials and released a comprehensive report identifying the woman and detailing her case of human trafficking the following week.
One question that the issue raises is: why the government tolerates such behavior?
One argument is that the discussion was simply too heated to be fully controlled. In other cases, however, the government often does nip a sensitive story in its bud when necessary. Yet in this case, the government allowed it to grow on the internet before taking any measures. Even after the topic went viral, only some especially harsh posts were taken down.
Another theory argues that outbursts are part the government's plan to co-opt citizens by giving them a false sense of participation. In the case of the chained woman, however, the online outrage seriously damaged government authority. Seventeen local officials were dismissed or punished over the case, including the Communist Party chief of the county.
A more compelling argument is that central authorities might have expected the issue to stay local. Although China has top-down political control, local governments still pursue interests that can diverge from those of the central government, causing local-central tensions. Given the economic level of the Feng county, which was ranked 35th out of the 40 counties in Jiangsu Province in 2020, the central government likely regard the issue as a singular incident of local government incompetency in a poor county, but did not expect it to strike a chord with people across the country.
In recent years, the central government has also struggled to censor emotionally charged cases centered around individuals from disadvantaged social groups for fear of sparking a backlash. Thus, once the debate started, the government might have struggled to find a legitimate reason to shut it down. In these sorts of cases, the government often resorts to more discreet methods of censorship, such as diverting public attention to effective government responses to wait for the heat to fizzle, as seen in the case of the chained woman.
Lastly, the "chained woman" is probably seen as a domestic and internal issue. Wang Jixian's vlogs were taken down because he challenged the government's official stand on foreign policy, a much more sensitive issue. In fact, leaked censorship instructions on Weibo reveal the government's tight grip on online discussions around foreign policy issues such as the Ukraine war. Social issues, on the other hand, are regarded as less threatening because they do not directly involve the central government.
It is difficult to draw a pattern from isolated cases, but it is safe to say that outbursts of activism on the Chinese internet cannot be simply categorized as tolerance or cooptation. This challenges the myth that the Chinese internet space is a perfectly controlled, well-orchestrated system. Some areas are clearly off-limits, but other topics are more malleable, leaving the limits—even for the government—unclear.
Kathy Huang is a research associate for Asia Studies at CFR.