Beijing Targets Chinese-Language Media: In Asia and Elsewhere
Beijing has directed its efforts to influence Chinese language media across the globe, limiting the ability of Chinese language speakers to access impartial media coverage of the Chinese government.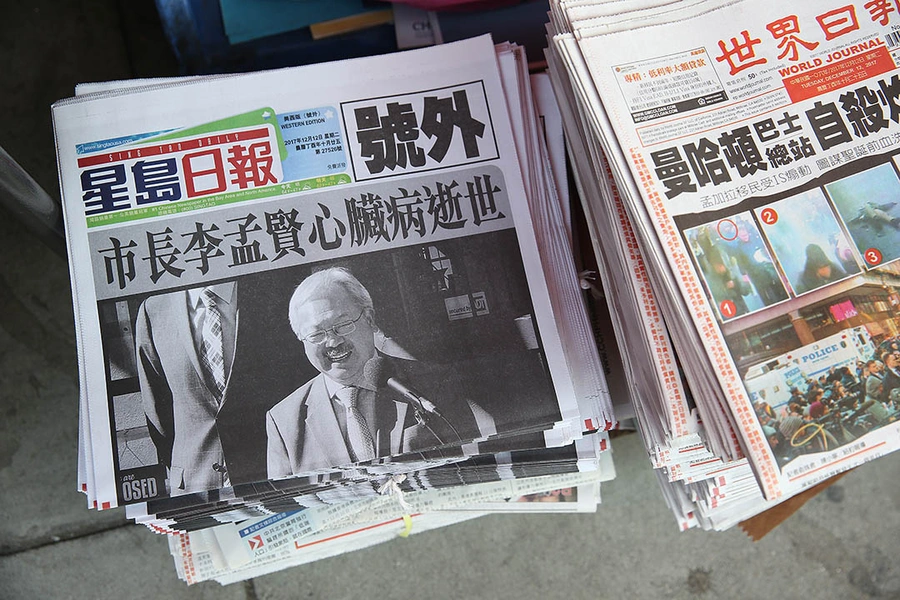 In addition to targeting overseas universities and the Chinese diaspora as part of its influence operations, Beijing is attempting to wield greater control over the Chinese-language media in Asia and other parts of the world. It has tried to bolster its influence with journalists in Southeast Asia and other developing regions by conducting large numbers of training programs. It further has drastically expanded its control over Chinese language media in many countries, making it almost impossible for Chinese language readers and viewers to get impartial sources of information about Beijing.  
For more on China's targeting of Chinese language media around the globe and its impact in shifting most news outlets toward pro-Beijing coverage, see the second part of my book excerpt from Nikkei Asia.