Nigeria: "A Nation In Search Of Vindication"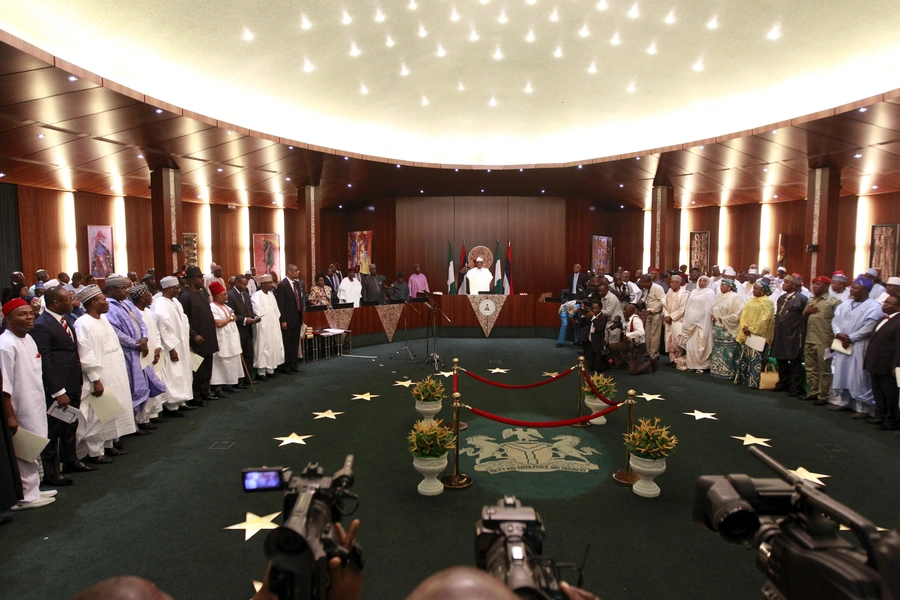 Roman Catholic Bishop of Sokoto Matthew Kukah, in a Christmas message titled "A Nation In Search Of Vindication," delivered a blistering critique of Nigeria's governance and political economy. The message was not a sermon, nor was it, apparently, delivered in a church setting. Rather it appears to be a message addressed to a wider audience than his fellow Catholics. In it he accused President Muhammadu Buhari of nepotism and making too many high-level appointments among his fellow northern Muslims. He said, "Every honest Nigerian knows that there is no way any non-Northern Muslim President could have done a fraction of what President Buhari has done by his nepotism and gotten away with it. There would have been a military coup a long time ago or we would have been at war."
Some Islamic organizations have reacted strongly against the bishop, with calls for him to apologize or to leave northern Nigeria, where his diocese is located. That was the response of the Muslim Solidarity Forum, based in Sokoto, which also referred to northern Christians as "guests" in Sokoto. The Arewa Youth Consultative Forum (AYCF) called the bishop's message a "treasonable felony against the Nigerian state." A variety of Christian groups, including the Pentecostal Fellowship of Nigeria (PFN) and the Catholic Bishops' Conference of Nigeria defended him equally vociferously. PFN said the bishop "spoke truth to power." President Buhari's initial response should have lowered the temperature. Through the president's spokesman Garba Shehu, the presidency stated that the bishop should be allowed to practice his faith and his politics as provided for by the constitution. Subsequently, however, Minister of Information and Culture Alhaji Lai Mohammed said that "calling for a violent overthrow of a democratically-elected government, no matter how disguised such a call is, and casting a particular religion as violent is not what any religious leader should engage in, and certainly not in a season of peace." However, a careful reading of the bishop's statement shows he was not calling for the violent overthrow of the government.
The knee-jerk reaction to the bishop is perhaps more significant than the message itself, concise analysis of Nigeria's ills though it was. Commentators and organizations cast the bishop's remarks as an attack on Islam, with Muslims against it and Christians for it. In fact, the statement was not cast in Christian/Muslim terms. In strong language, the bishop's message cited Nigeria's ills that have been identified by numerous Christian and Muslim leaders, including the Sultan of Sokoto, to whom the bishop made explicit reference. In effect, peppered with quotations about justice, especially from the Old Testament, he denounced the self-serving elites that dominate Nigeria. Moreover, he argues that only the Nigerian people themselves can bring about fundamental political reform.
The uproar owes something to Nigeria's current security crisis, with the Islamist terrorist group Boko Haram far from defeated, increasing activism of Islamist radical groups in the northwest, ongoing quarrels over land and water in the Middle Belt, and a low-level insurrection in the oil patch. President Buhari's government is widely criticized for apparent inactivity, though it moved with dispatch to try to counter COVID-19.
Bishop Kukah, born in 1952, was educated at the Kennedy School at Harvard and the School of Oriental and African Studies at the University of London, among other places. A highly charismatic figure, he identifies strongly with Nigeria in a country in which national identity is weak [PDF]. He has long been involved with peace and reconciliation movements, and has cooperated closely with the Sultan of Sokoto, by protocol the highest-ranking Muslim traditional ruler in Nigeria.