U.S. Drone Base in Cameroon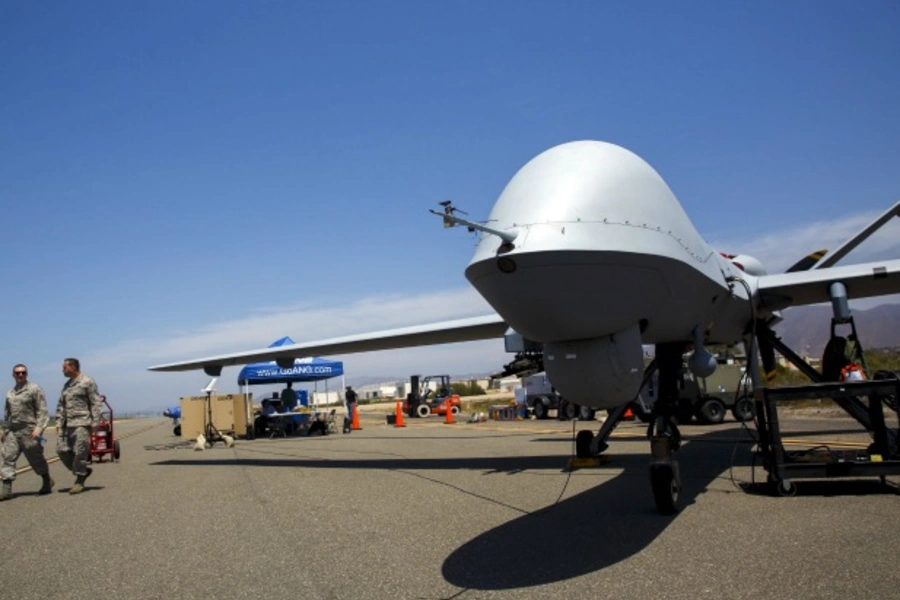 President Barack Obama's announcement that the United States is establishing a drone base in Cameroon and will deploy up to three hundred military personnel has been enthusiastically welcomed by Cameroonian President Paul Biya and Nigeria President Muhammadu Buhari.
The drone base will provide intelligence support to the multilateral coalition fighting Boko Haram, the radical, jihadist group that seeks to destroy the Nigerian state. The drone base in Cameroon will be the thirteenth surveillance base established by the United States on the African continent. Eight of them are in the Horn of Africa (Djibouti, Ethiopia, Somalia, Kenya, and the Seychelles). They are likely to have a focus on the Red Sea, the Gulf of Aden, and the Indian Ocean as well as Africa. The drone base in Uganda is part of the effort to destroy the Lord's Resistance Army, a central African terrorist group, as mandated by Congress. In West Africa, there are U.S. surveillance facilities in Burkina Faso, Chad, Niger, and now Cameroon.
The establishment of U.S. military facilities in Chad and Cameroon is not without risk, even though the mission is, apparently, intelligence gathering only rather than "boots on the ground." However, a fire-fight with Boko Haram is always possible, with the risk of subsequent deeper involvement.
Perhaps more serious, a U.S. military presence strengthens the partnership with two authoritarian dictators long in power. Chad's Idriss Deby has ruled for twenty-one years, Cameroon's Paul Biya for thirty-three. In Cameroon there are certain parallels with Nigeria in that Boko Haram in both countries is active in Muslim areas traditionally marginalized by their respective capitals. A difference is that Biya's government is Christian, while Muhammadu Buhari in Nigeria is a Muslim. For good or ill, with the establishment of surveillance bases in West Africa, the United States is becoming more involved in the struggle against Boko Haram, a movement which we know remarkably little about beyond its penchant for bloodshed and its Salafist theological outlook that is widely shared in the Sahel by many who are not adherents. Notwithstanding its "pledge of allegiance" to the so-called Islamic State in Syria and Iraq, Boko Haram appears decentralized and local in focus. The evidence that its attacks are coordinated within Nigeria and across national boundaries is not compelling.