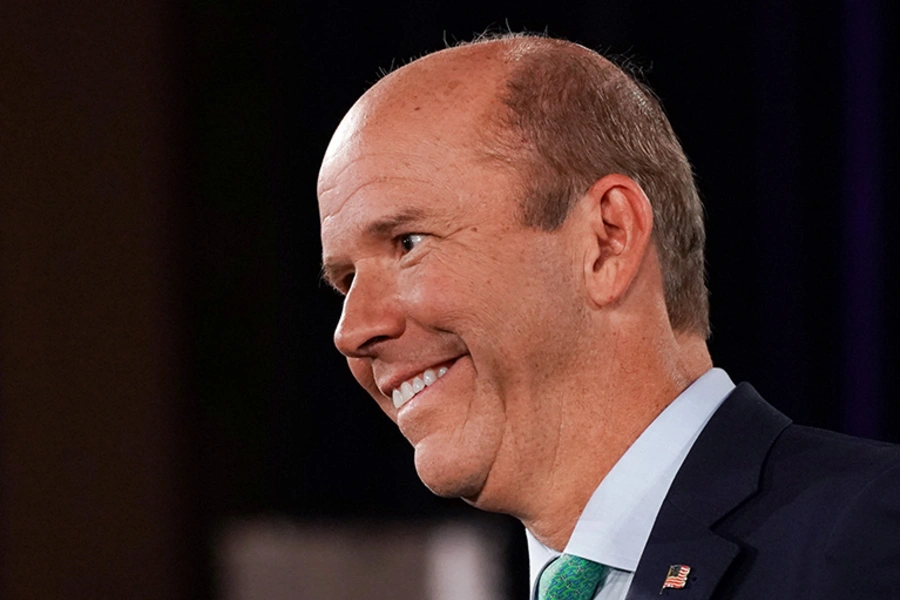 Candidates
John
Delaney
Former representative, Maryland
John Delaney has withdrawn his candidacy.
John Delaney was most recently a three-term congressman from Maryland, first elected in 2012. He chose not to run for a fourth term in 2018 to concentrate on his presidential campaign, in which he has focused on adapting the U.S. economy to automation and globalization.
A 1988 graduate of Georgetown Law, he went on to found and run two publicly traded companies. He was born in Wood-Ridge, New Jersey.
Delaney is concerned with China's growing influence, calling the country the "biggest geopolitical challenge" facing the United States. He says it will take a concerted multilateral effort to counter China's rise, which President Donald J. Trump has made more difficult.
While skeptical of some of the climate plans put forward by other Democrats, Delaney has proposed a suite of federal policies to quickly transition the U.S. economy to clean energy, including a carbon tax.
Delaney has supported U.S. counterterrorism missions overseas and called for improving conditions in countries where terrorists are recruited.
Delaney has put cybersecurity, data privacy, and artificial intelligence (AI) at the center of his campaign, arguing for new federal authorities and expanded privacy laws to protect consumers from corporations and foreign interference.
Delaney emphasizes the need for "a very strong military" to project American influence around the world, and he calls on Congress to update the authorizations currently used to justify a wide range of U.S. interventions abroad.
Delaney says that his foreign policy views prioritize "global engagement, diplomatically and economically," and he pledges to reinvigorate ties with U.S. allies and multilateral institutions.
Delaney speaks often about the effects of automation and globalization on American workers, arguing for national tax, infrastructure, and education policies to help those left behind to better compete.
Delaney touts his own immigrant roots, arguing that immigration is a net positive for the United States. He backs a comprehensive immigration reform deal.
Delaney calls himself a strong supporter of Israel and has reservations about the U.S. relationship with Saudi Arabia. He also calls for a return to diplomacy with Iran.
Delaney supports direct diplomacy with North Korea leader Kim Jong-un with the goal of full denuclearization of the Korean Peninsula, though he has criticized Trump's approach.
Delaney promises to respond more strongly to what he calls Moscow's attempts to undermine U.S. democracy and alliances abroad, and he criticizes Trump for "empowering Putin."
Unlike much of the rest of the Democratic field, Delaney champions global trade deals, arguing that they boost the U.S. economy and help strengthen U.S. alliances and global leadership. He says that their downsides should be addressed not with "isolationism" but through domestic investment in jobs and infrastructure.
Delaney supports Trump's recognition of opposition leader Juan Guaido as the interim president of Venezuela, even while cautioning against U.S. intervention.