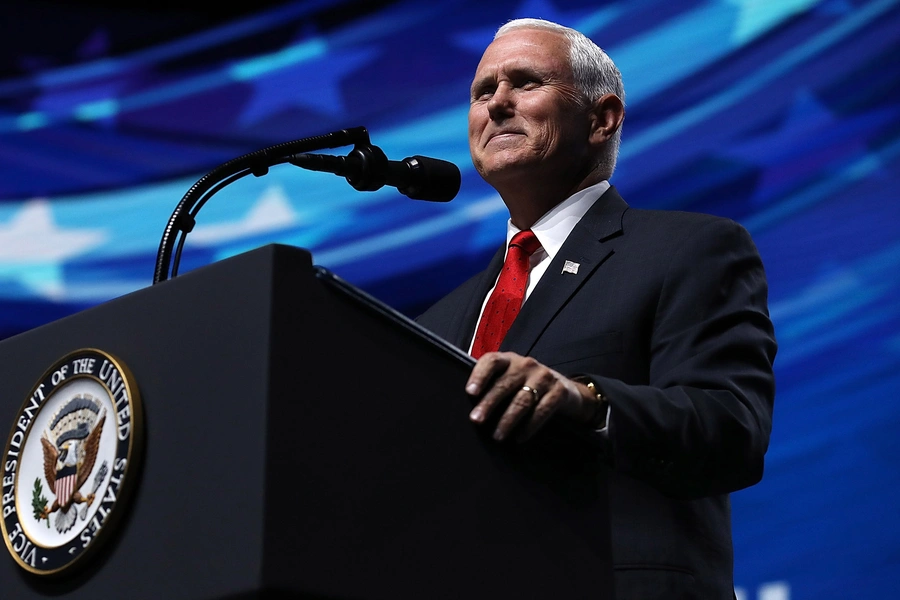 Candidates
Mike
Pence
Vice president of the United States
Mike Pence, 61, currently serves as the forty-eighth vice president of the United States under President Donald J. Trump. He left his previous position as governor of Indiana after one term, from 2013 to 2017, in order to join Trump's ticket. Before that, he was a member of the House of Representatives from Indiana for six terms, from 2001 to 2013, including stints on the House Foreign Affairs Committee and leadership roles in the Republican caucus. He previously ran unsuccessfully for Congress twice, in 1988 and 1990, before becoming a conservative talk radio host in the 1990s. Born and raised in Columbus, Indiana, Pence earned a bachelor of arts in history from Hanover College in 1981 and a law degree from Purdue University in 1986.
As Trump's vice president, Pence has wielded considerable influence, including on foreign policy issues. Analysts say he has often played an essential role in reassuring U.S. allies that have been shaken by some of the president's sharp critiques, visiting Asia, Europe, and Latin America to buoy relations with important U.S. partners.
At the same time, Pence has also been the administration's point man in delivering high-profile rebukes of U.S. adversaries. His speech on China in late 2018, which many experts considered an extraordinary indictment of Beijing, is a prime example. Pence has also been a lead critic of President Nicolas Maduro's government in Venezuela and highly influential in driving the Trump administration's policy there, including the recognition of opposition leader Juan Guaido. And in February 2020, Trump tapped Pence to chair a White House task force charged with coordinating the U.S. government's response to the coronavirus pandemic.