Women This Week: Making History in Tunisia
Welcome to "Women Around the World: This Week," a series that highlights noteworthy news related to women and U.S. foreign policy. This week's post, covering May 5 to May 11, was compiled with support from Amalia Trigo and Rebecca Turkington.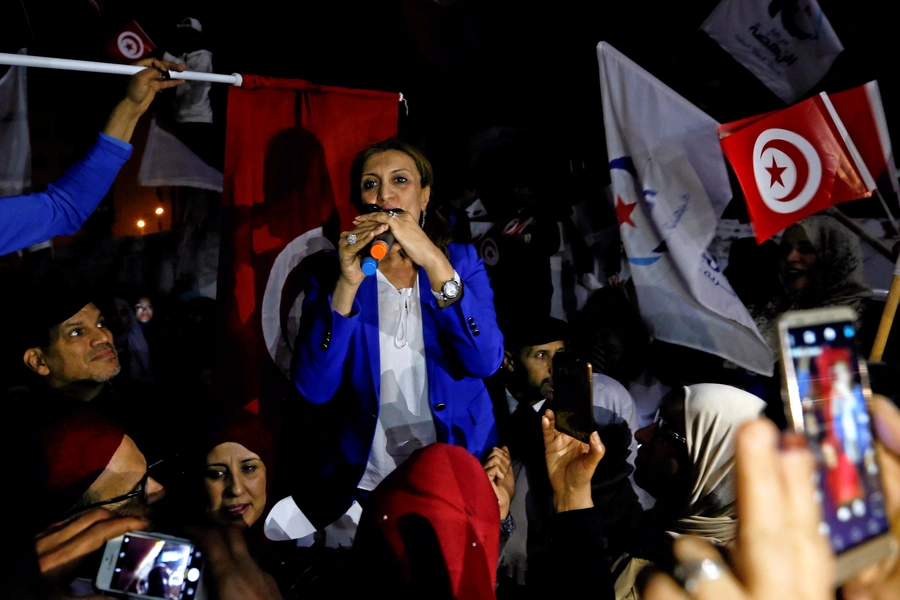 First Female Mayor of Tunis
The capital of Tunisia is likely to see its first female mayor, following the country's municipal elections this week. Souad Abderrahim headed the candidate list of the Islamist Ennahda party, which won 27.5 percent of the vote in Tunis, enough for a municipal council majority. Abderrahim, a pharmacist and former MP, was the only female mayoral candidate in Tunis and pledged to be "a source of pride for Tunisian women." Tunisia's electoral law requires both vertical and horizontal parity, meaning that candidate lists must alternate between genders, and parties must ensure that women are equally represented in top positions. Women comprised almost half of all municipal candidates, and fifty percent were younger than 35, thanks to a separate youth quota.
Gender Violence in El Salvador
This week, El Salvador's president Salvador Sanchez Ceren called for "forceful action" against gender-based violence, following a protest criticizing his Attorney General over the high number unsolved femicides.  President Sanchez Ceren gave government offices 10 days to present plans for an initiative to fight violence against women, including sexual violence and murder. El Salvador has seen a dramatic rise in femicides in recent years, with 144 instances reported in the first four months of 2018 alone.  Earlier this year, the United Nations High Commissioner for Human Rights criticized the alarming rates of violence against women in El Salvador and urged the government to take strong action to put an end to violence against women.
Closing the gender pay gap in Australia
Australia's 2018 budget will include a significant boost in funding to advance women's financial security and help close the gender pay gap.  According to Kelly O'Dwyer, the Minister for Revenue and Financial Services, funds will support practical measures to help boost women's workforce participation. This latest investment, which builds on the $2.5 billion devoted to childcare in last year's budget, is another step forward in the government's commitment to reduce the workforce participation gender gap by 25 percent by 2025. O'Dwyer told journalists that the budget intends to "make sure that women have the economic capability, the economic resilience to make choices about their lives." The wage gap in Australia currently stands at 15 percent, and women retire with an average of 42 percent less pension savings than men.