Women This Week: Outcry Over Disappearances and Femicides Grows in Mexico
Welcome to "Women Around the World: This Week," a series that highlights noteworthy news related to women and U.S. foreign policy. This week's post covers April 23 to April 29.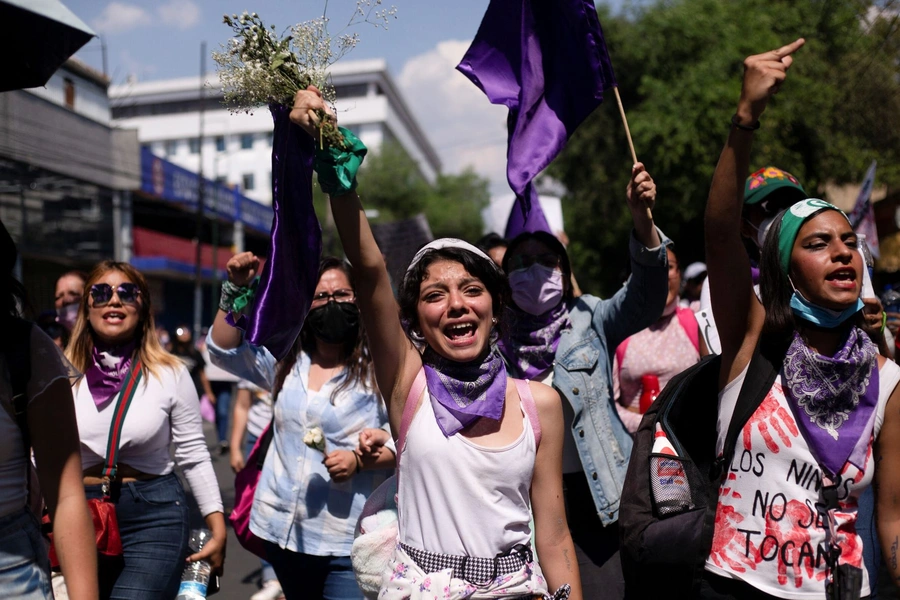 Protesters Demonstrate Against Suspected Murder of a Young Woman in Mexico
Hundreds of women protested the suspected murder of eighteen-year-old Debanhi Escobar in Mexico City on Sunday. The body of Escobar, who was reported missing earlier this month, was found last week in Monterrey. Authorities have been widely criticized for how they investigated Escobar's disappearance, and two prosecution officials who handled the case were fired this week for unspecified "omissions and errors." Nine other women and girls have gone missing in the Monterrey metropolitan area this month alone. Cases of missing women and girls in Mexico have increased in recent years; the number of reported missing women increased by almost 40 percent from 2017 to 2021 according to the Mexican government. Advocates have long criticized the Mexican government for failing to adequately address violence against women and girls while the United Nations has condemned the impunity for enforced disappearances in Mexico.
Egyptian Court Acquits Women's Rights Activist of Defamation Charge
Women's rights activist Rasha Azab was found not guilty on charges of insulting, defaming, and deliberately disturbing film director Islam Azazi. Azab had tweeted her support of women who had anonymously accused Azazi of sexual assault and rape. Azazi then filed a formal complaint against Azab with the Egyptian legal system. Human rights groups had voiced their support for Azab and called on the Egyptian government to cease its prosecution of the case. While Azab was acquitted on these charges, other women's rights activists have been convicted in similar circumstances. The conviction of women's rights activist Amal Fathy was upheld in January of this year; Fathy was sentenced to one year in prison after she criticized the Egyptian government's handling of sexual harassment.
South Korean Supreme Court Partially Overturns Military Sodomy Ban
Last week, the Supreme Court of South Korea overturned the convictions of two men who were previously found guilty of same-sex activity off their military base. Under South Korea's Military Criminal Act, sexual activity between men can carry a penalty of up to two years. The South Korean Supreme Court ruled that the military ban should not apply in cases of consensual sex outside of military facilities. Rights groups praised the ruling, hailing it as a major victory for LGBTQ+ Koreans, and have called for a total repeal of the military ban.