Women This Week: #WhereIsPengShuai
Welcome to "Women Around the World: This Week," a series that highlights noteworthy news related to women and U.S. foreign policy. This week's post covers November 13 to November 19.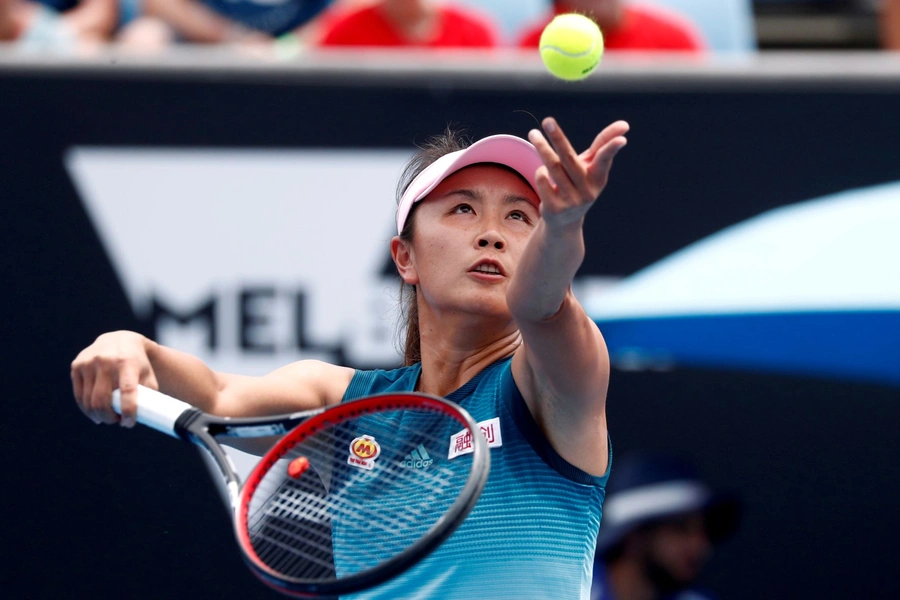 Chinese Tennis Player Peng Shuai Disappears From Public View
Numerous athletes used the Twitter hashtag #WhereisPengShuai to voice concern this week over the apparent disappearance of Chinese tennis player Peng Shuai. Earlier this month, Peng publicly accused Zhang Gaoli, former vice premier and former member of the Politburo Standing Committee, of sexually assaulting her three years ago. Since making her allegation, Peng has disappeared from public view. Chinese state media took to Twitter to release an email Peng ostensibly sent to the head of the Women's Tennis Association (WTA). The email retracts Peng's allegations and states "everything is fine" with Peng. Following the release of the email, the WTA issued a statement that cast doubt on the email's authenticity. The International Olympic Committee declined to comment on Peng's whereabouts; China is set to host the Winter Olympic Games in February 2022.
Tunisian MP Convicted in Milestone Sexual Harassment Case
A Tunisian court found Zouheir Makhlouf, a member of Tunisia's parliament, guilty of indecent assault last week in a landmark sexual harassment case that marked the beginning of Tunisia's #MeToo movement. In November 2019, a female student took photos of Makhlouf exposing himself to her in his car outside of her high school. Women's rights activists and the feminist organization Aswat Nissa soon rallied around the student. This is the first time a high-profile figure in Tunisia has been convicted of sexual harassment. Makhlouf was sentenced to one year in prison.
Women's Rights Activists Call for Turkey to Rejoin Istanbul Convention
Following the high-profile murder of a Turkish woman, Basak Cengiz, last week, women's rights activists once again called on the Turkish government to rejoin the Istanbul Convention on preventing and combating violence against women and domestic violence. Although Turkey was the first signatory on the Istanbul Convention, President Recep Tayyip Erdogan withdrew Turkey from the convention earlier this year, accusing the convention of being hijacked by attempts to "normalize homosexuality." Erdogan has claimed that existing laws provide sufficient protection for women and girls. The Turkish organization We Will Stop Femicide reports that so far this year, men have killed 285 women in Turkey, and that femicides in 2021 will likely outpace the number of femicides in 2020.