Haiti's Protests: Images Reflect Latest Power Struggle
Protests have escalated across Haiti this year amid a dispute over whether President Jovenel Moise is governing beyond his term limit. Public discontent is a regular feature of life in the Caribbean's poorest country. In the latter half of 2020, it saw an average of eighty-four demonstrations each month, according to the United Nations. The current protests, many in the capital of Port-au-Prince, signal a deeper and potentially more dangerous political crisis, experts say.
Opposition groups say Moise's five-year term ended on February 7, and some want Joseph Mecene Jean-Louis, a former Supreme Court judge, to serve as interim president until new elections are held. But Moise argues that his term lasts until next year because an interim government ruled Haiti for a year before he was named the winner in a chaotic, fourteen-month presidential election cycle. Moise has further roiled the opposition by announcing the arrests of twenty-three people who allegedly plotted to assassinate him, as well as by forcibly retiring three Supreme Court judges, including Jean-Louis.
The standoff marks another cycle of political instability in Haiti that, combined with natural disasters and other woes, has long hamstrung its development. Sixty percent of the population lives on less than $2 per day, and fuel shortages are common. Kidnappings, including by state-linked gangs, surged by 200 percent between 2019 and 2020, prompting many schools to close. Murders are also on the rise. Since 2015, more than three hundred thousand people, about 2.7 percent of Haiti's population, have left the country. The United States has the largest Haitian migrant population of any country, though there are also sizable Haitian communities in Canada, Chile, the Dominican Republic, and France. The Dominican Republic has announced plans to build a fence along its border with Haiti to curb illegal immigration and trade.
Many in Haiti fear the country is sliding back toward dictatorship, recalling memories of repression under the Duvalier dynasty, which lasted until 1986. Moise rules without a parliament—he dissolved it early last year after most lawmakers' terms ran out in the absence of elections—and he aims to amend the constitution. A draft of the new constitution increases executive power, though it maintains the current limit of two presidential terms. Moise also recast the definition of terrorism to include some forms of protest, and the United Nations says security forces have violated demonstrators' human rights during his presidency. For his part, Moise says Haiti's government structure and current constitution have stymied progress on addressing the country's entrenched problems.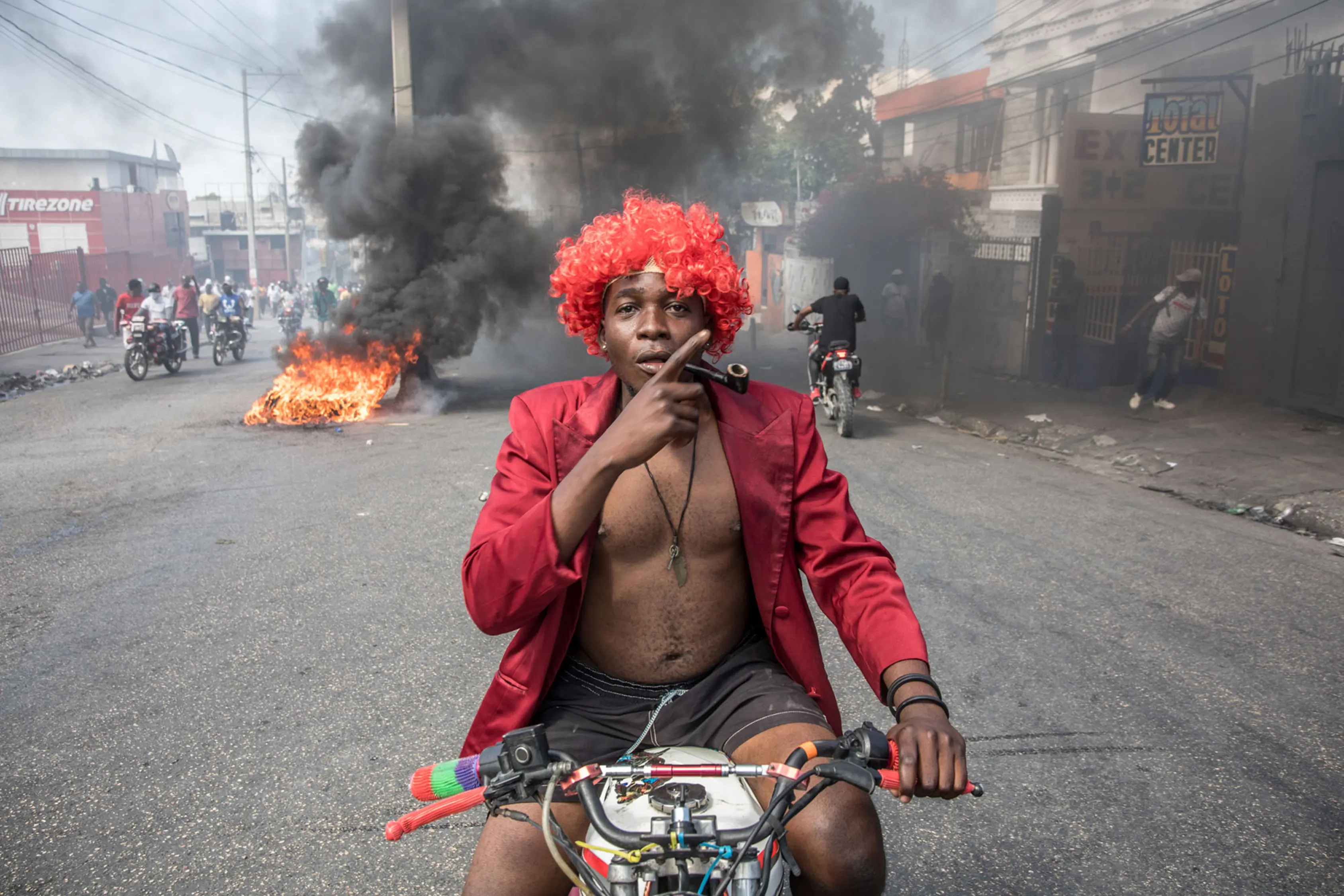 Whether Haiti's fractured opposition could do better than Moise's poor track record is unclear. Some observers say foreign powers should step in and help install a transitional government until new elections can be held. However, international forces that have intervened in Haiti in the past, including the United States, support Moise's claim to another year in office. Moise's government has pledged to hold presidential, legislative, and local elections this fall. UN special envoy Helen Meagher La Lime has said she sees a democratic opening through prompt and fair elections as Haiti's only possible escape from this crisis.