In Photos: The Nagorno-Karabakh Exodus
Azerbaijan's military takeover of Nagorno-Karabakh sparked a mass exodus of nearly the entire region's population of ethnic Armenians.
Most of the population of the breakaway state of Nagorno-Karabakh has fled to Armenia after Azerbaijan launched a deadly military operation there in September.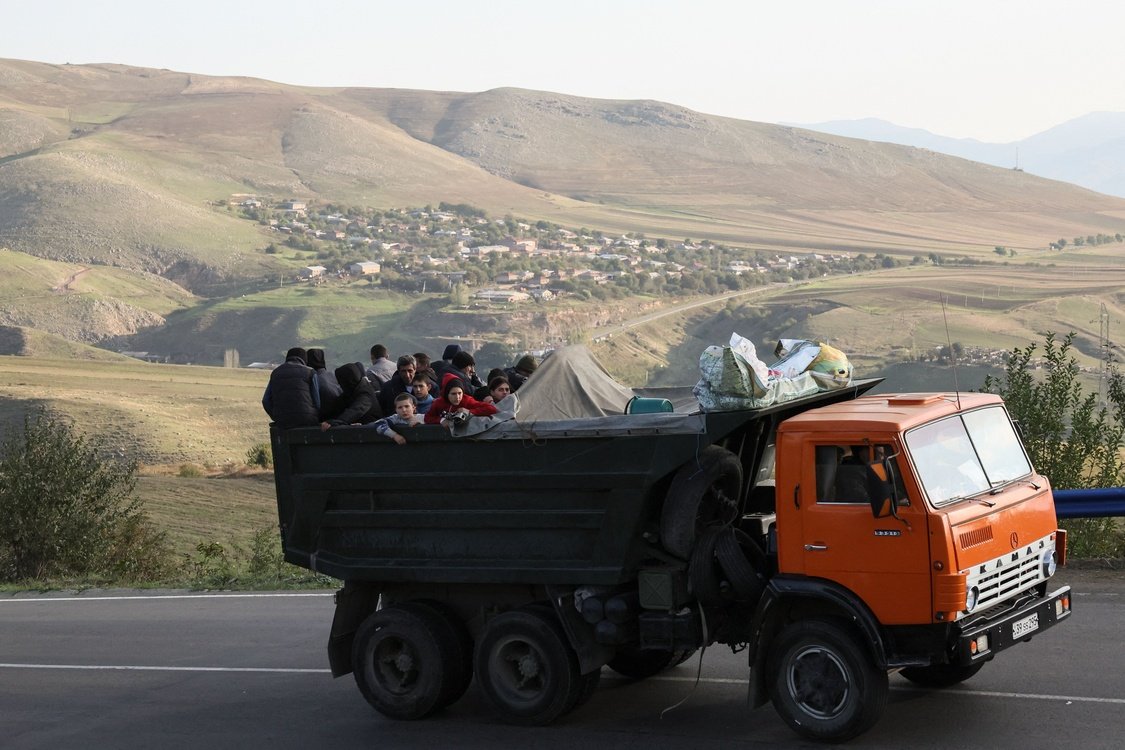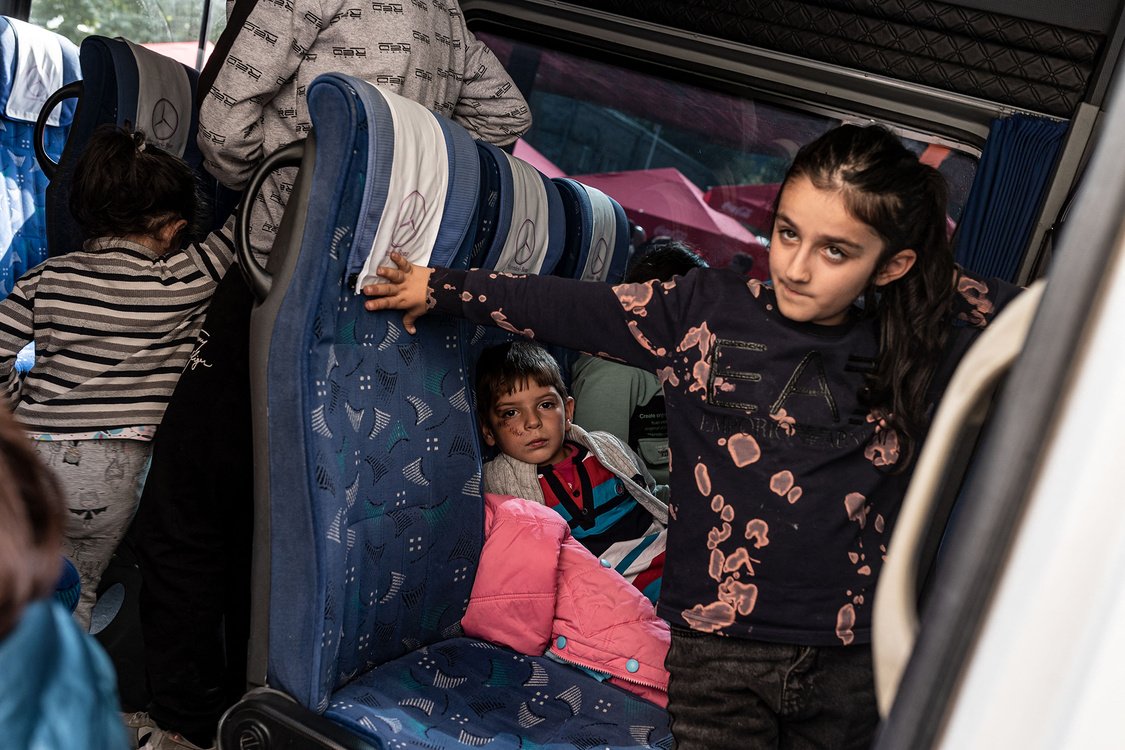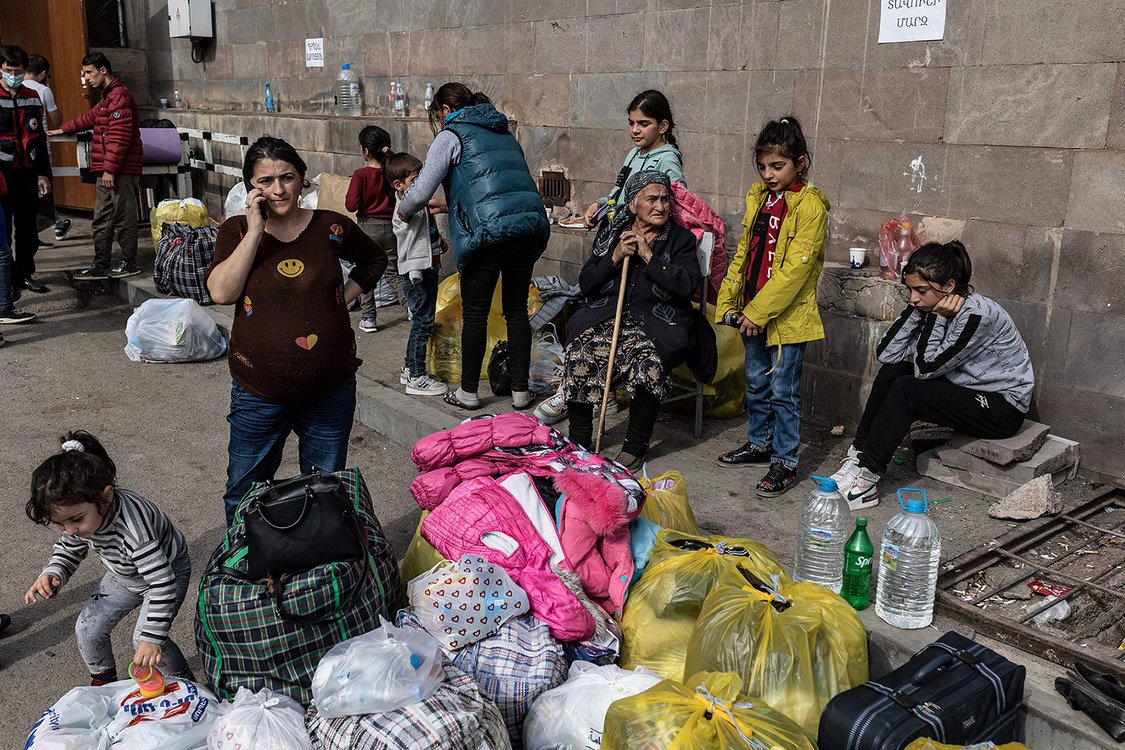 The ensuing seizure of the region ended more than three decades of self-declared independence by the ethnic Armenian–controlled enclave. Experts say the influx of more than one hundred thousand refugees into Armenia in less than a week has triggered a health and humanitarian crisis that requires international support.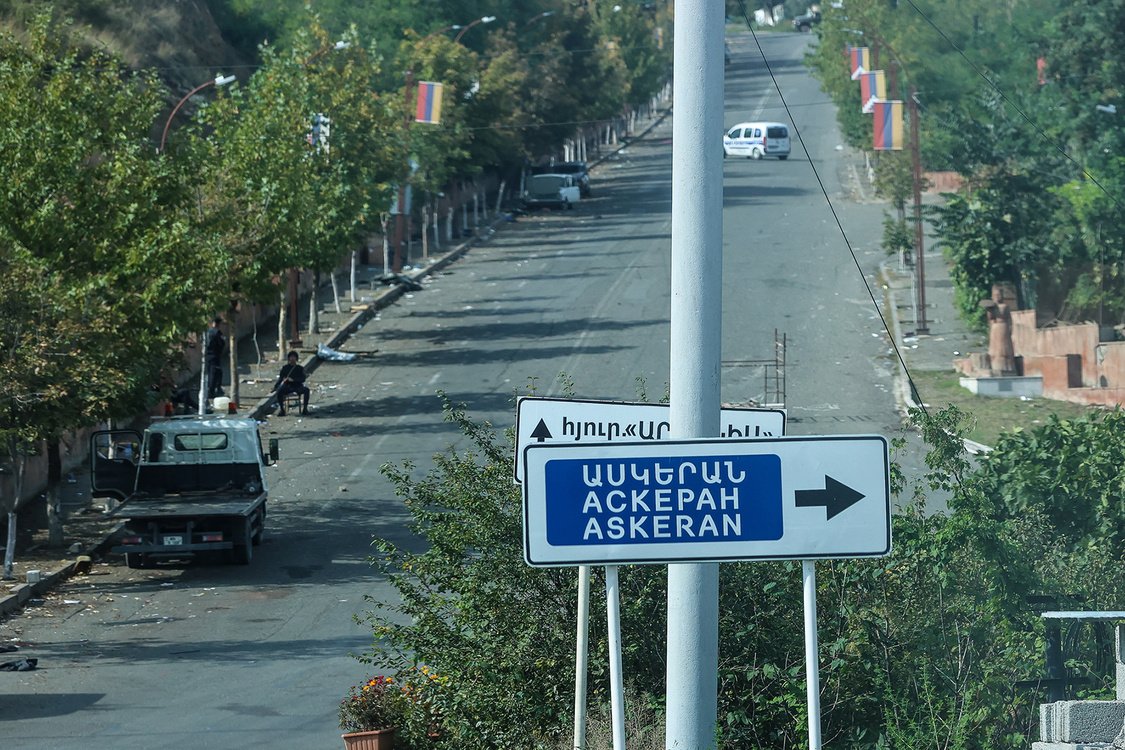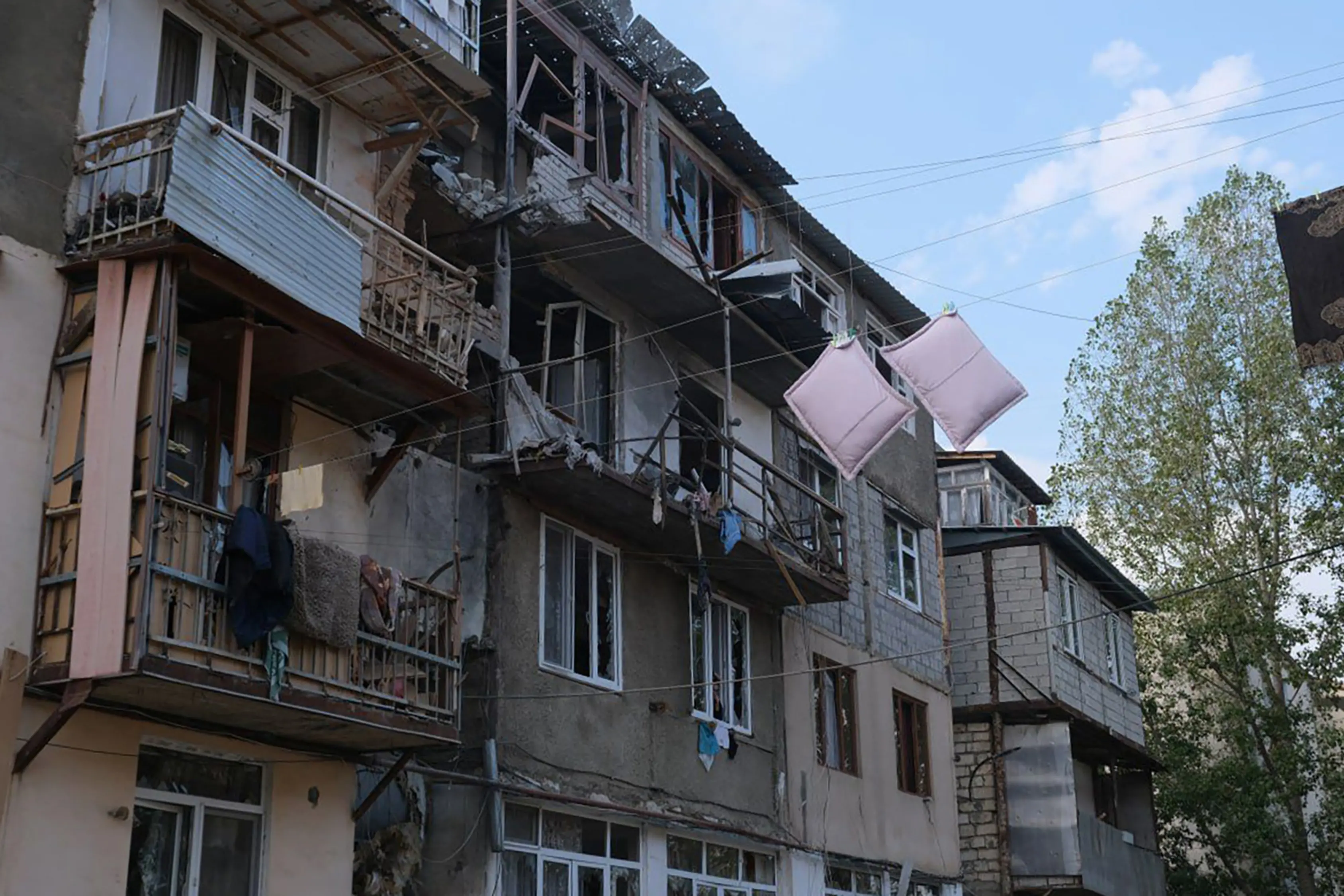 Since December 2022, residents of Nagorno-Karabakh had been under intensifying pressure after Azerbaijan restricted access and later established a blockade of the Lachin Corridor, the only road connecting Nagorno-Karabakh to Armenia. Living conditions in the region slowly deteriorated as the blockade prevented imports of food, fuel, medicine, and other essential items. In August, the Armenian ambassador to the United Nations warned that Nagorno-Karabakh was "on the verge of a full-fledged humanitarian catastrophe."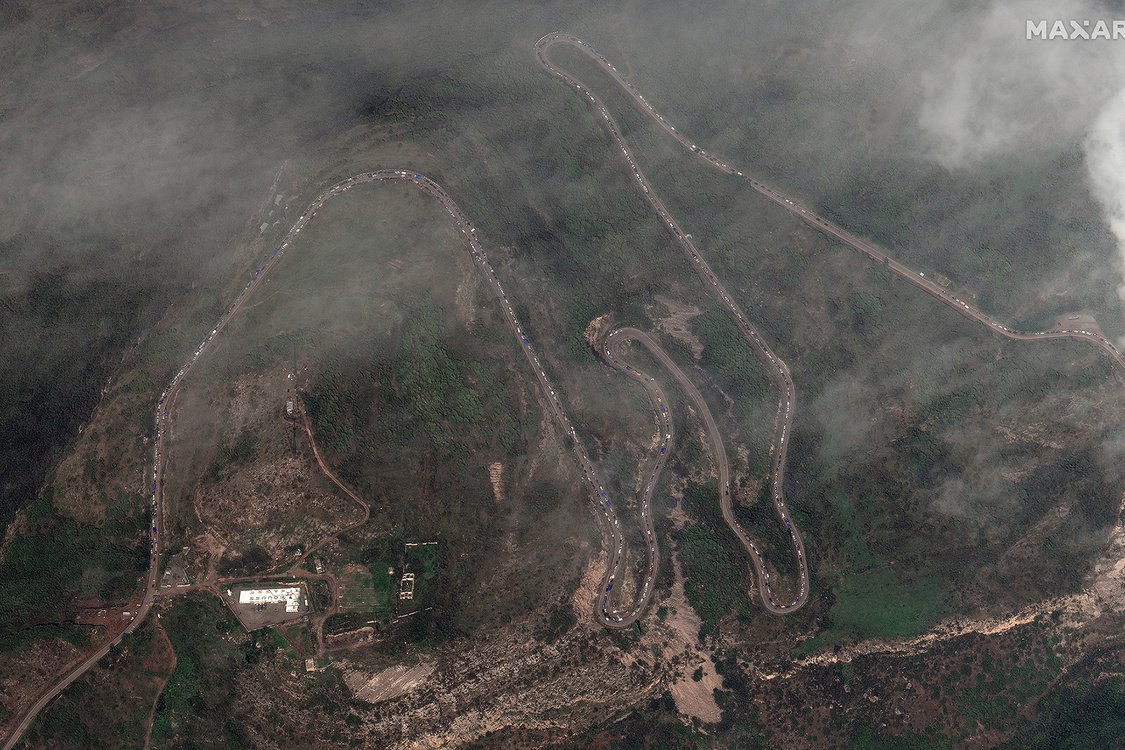 On September 19, Azerbaijan launched what it called an "anti-terrorist operation" in the disputed region of Nagorno-Karabakh. The small, land-locked territory, located in the South Caucasus, is internationally recognized as part of Azerbaijan but has been controlled by ethnic Armenians in recent decades.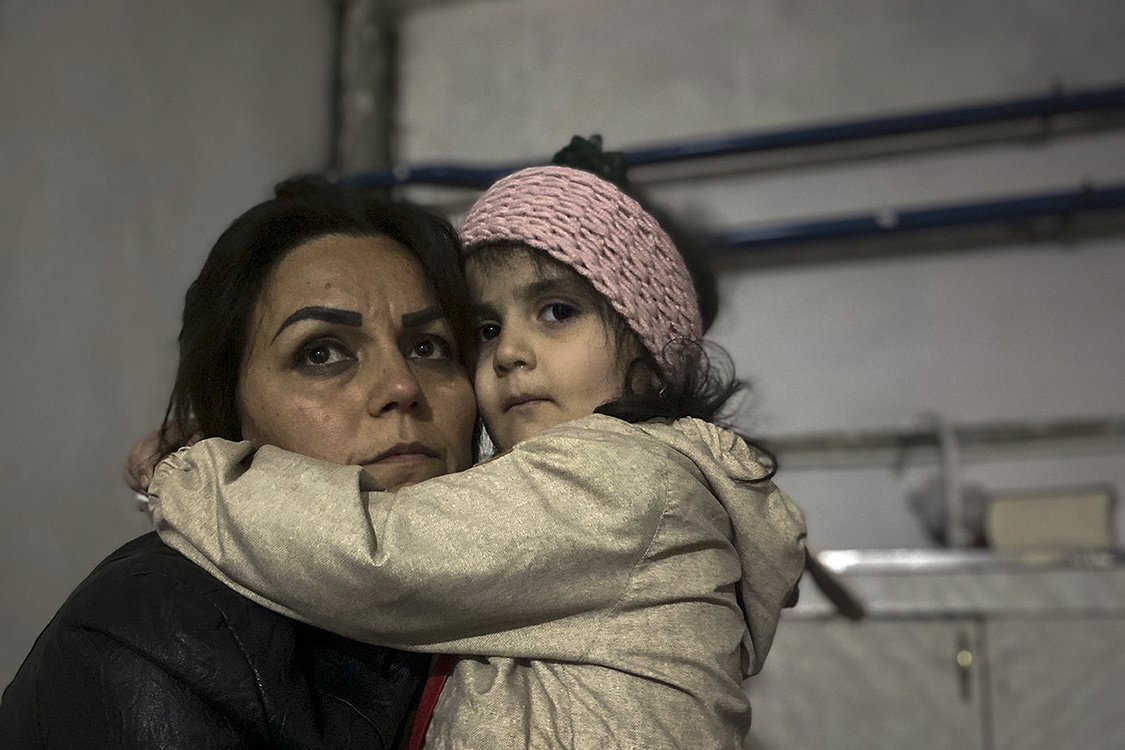 The twenty-four-hour attack involved heavy artillery and drone strikes aimed at military targets. Azerbaijan's defense ministry said its forces seized more than sixty military posts and destroyed up to twenty military vehicles. The office of the ombudsman in Nagorno-Karabakh said at least two hundred people were killed in the fighting, including multiple civilians, and more than four hundred wounded.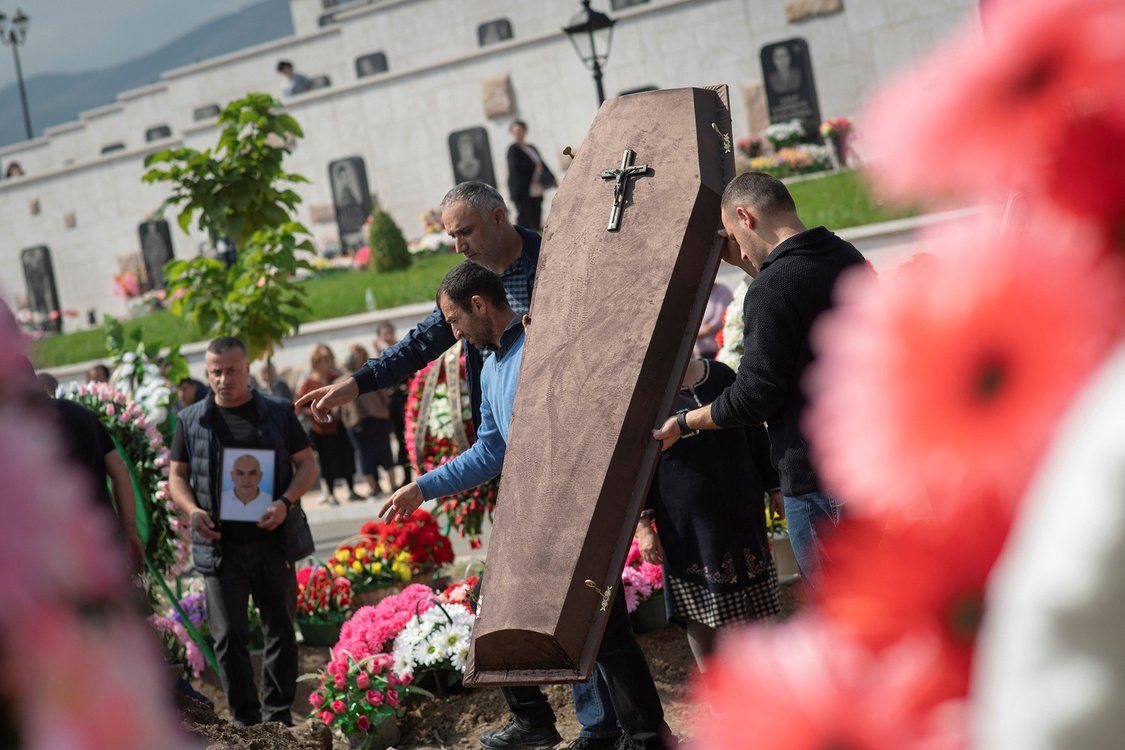 The day after the attack, the Azerbaijani government and Armenian separatist forces agreed to a Russia-brokered cease-fire. As part of that deal, the separatists disarmed and disbanded, while officials from both sides agreed to participate in talks about the future of the region and its population. Azerbaijani President Ilham Aliyev said Baku's sovereignty had been restored "with an iron fist."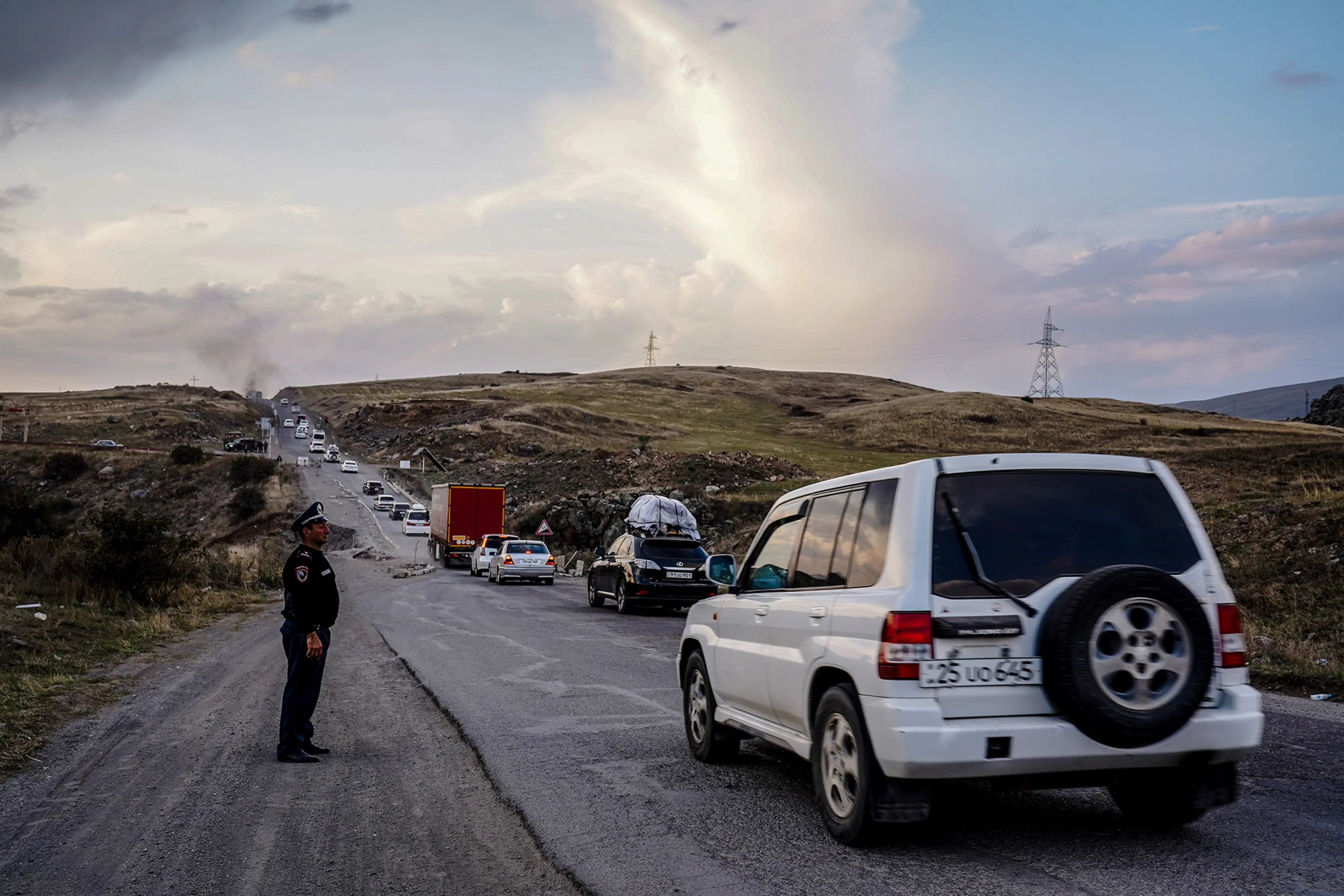 By early October, more than one hundred thousand people—over three-quarters of the region's population—had fled to neighboring Armenia. A recent UN mission to Nagorno-Karabakh, the United Nations' first to the region in three decades, confirmed on October 2 that only between fifty and one thousand ethnic Armenians remained.
Residents packed their belongings into vehicles as they searched for fuel to flee the region via the Lachin Corridor, which was reopened to allow their departure. Fuel remains in high demand, with one resident telling CNN that Nagorno-Karabakh's government offered each family 5 liters (1.3 gallons) to get to Armenia. For some, it would be a dayslong journey.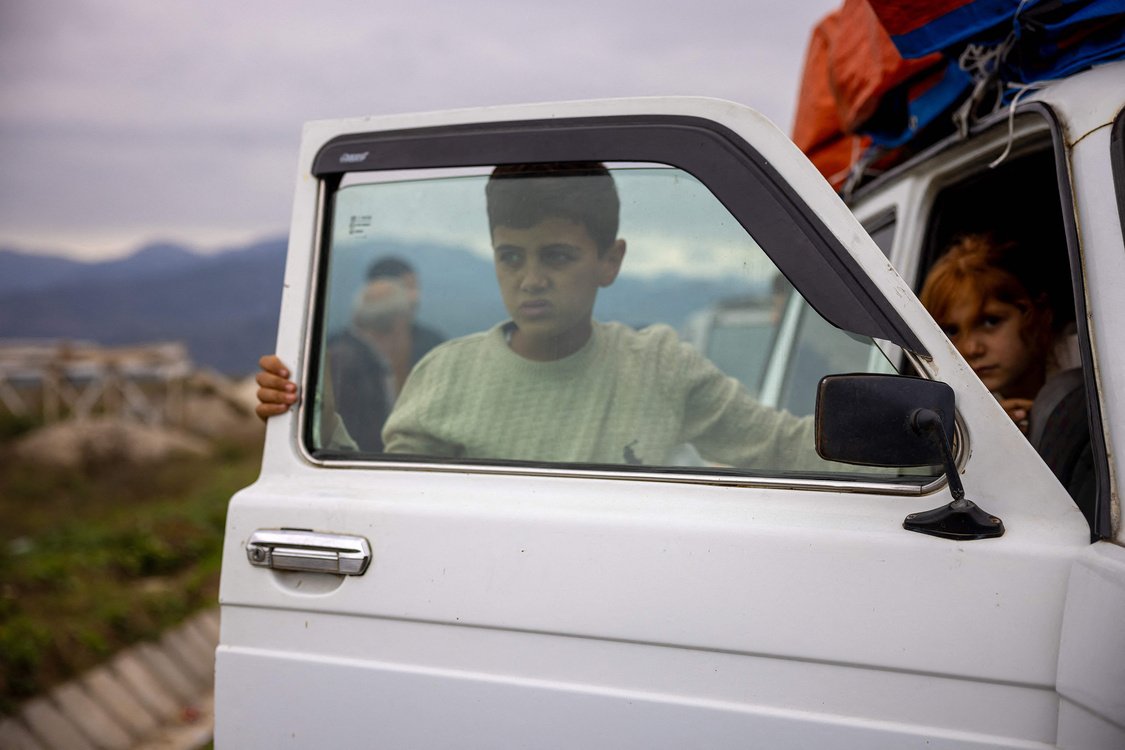 Senior U.S. officials have warned of worsening malnutrition among refugees. Food and medicine is scarce, and many people are arriving in Armenia with little to nothing.
The International Response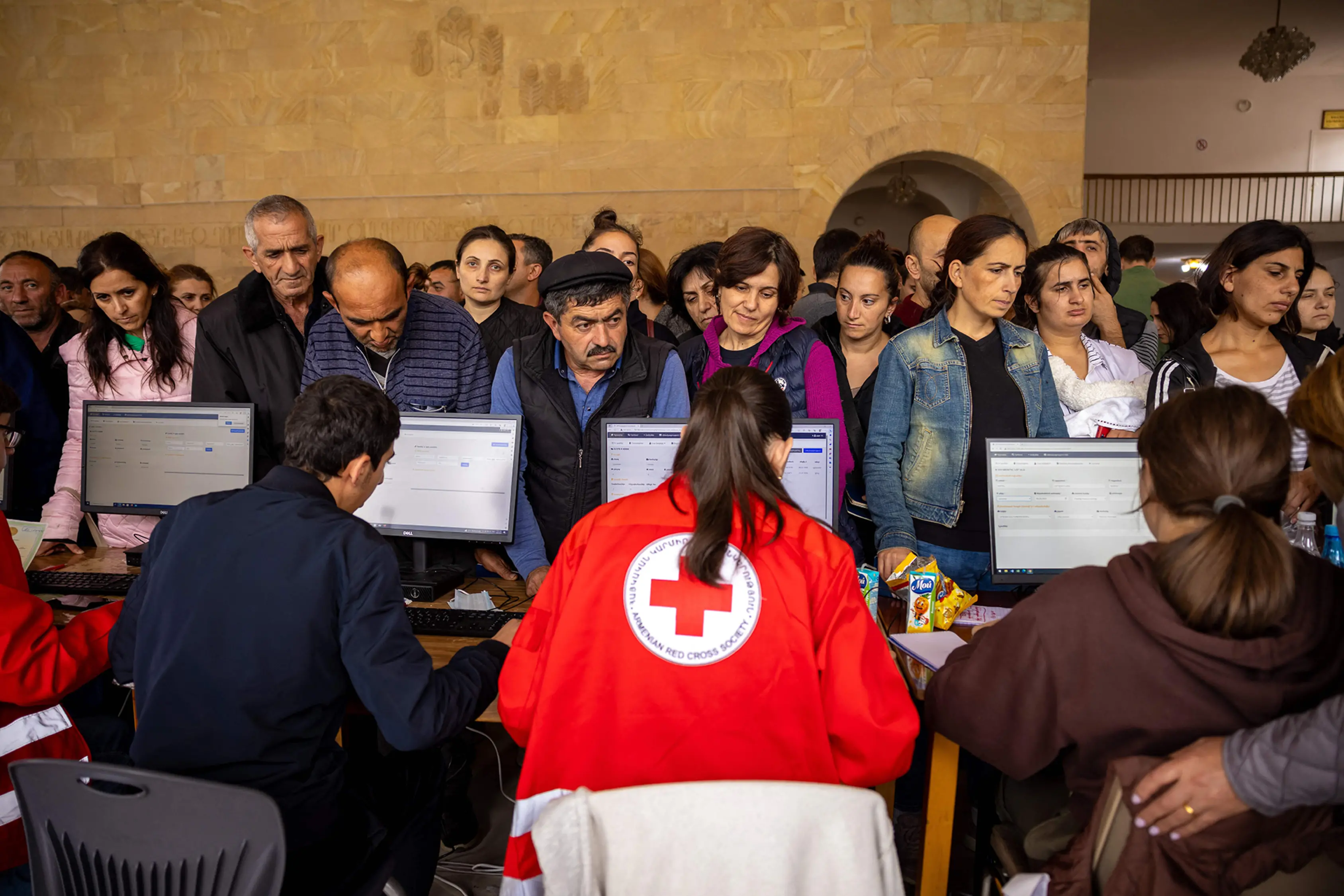 The ethnic Armenian population of Nagorno-Karabakh "is experiencing ethnic cleansing at warp speed," writes CFR expert David J. Scheffer. Armenian officials have likewise accused Azerbaijan of ethnic cleansing in the region, a claim that Baku denies. Some observers, such as former International Criminal Court Chief Prosecutor Luis Moreno Ocampo and some international aid groups, warned in August that the blockade of the enclave's residents was using starvation as "an invisible genocide weapon."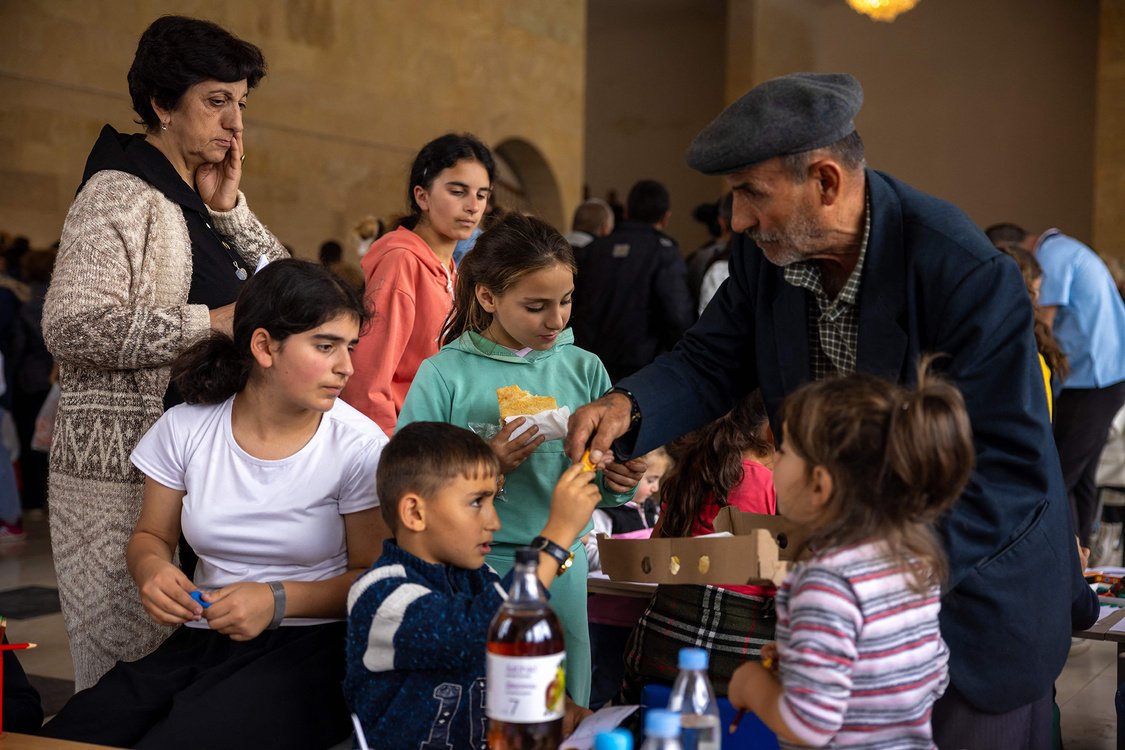 With a population of only about three million, Armenia is struggling to cope with the influx of refugees. Many of them have arrived in the border town of Goris, where they are processed at a registration center. They receive housing, food, medicine, and free transportation to anywhere in the country. But aid officials say it's not enough. "The new arrivals need urgent emergency assistance," said Marthe Everard, the special representative of the World Health Organization (WHO) regional director to Armenia. "The scale of the crisis is too large."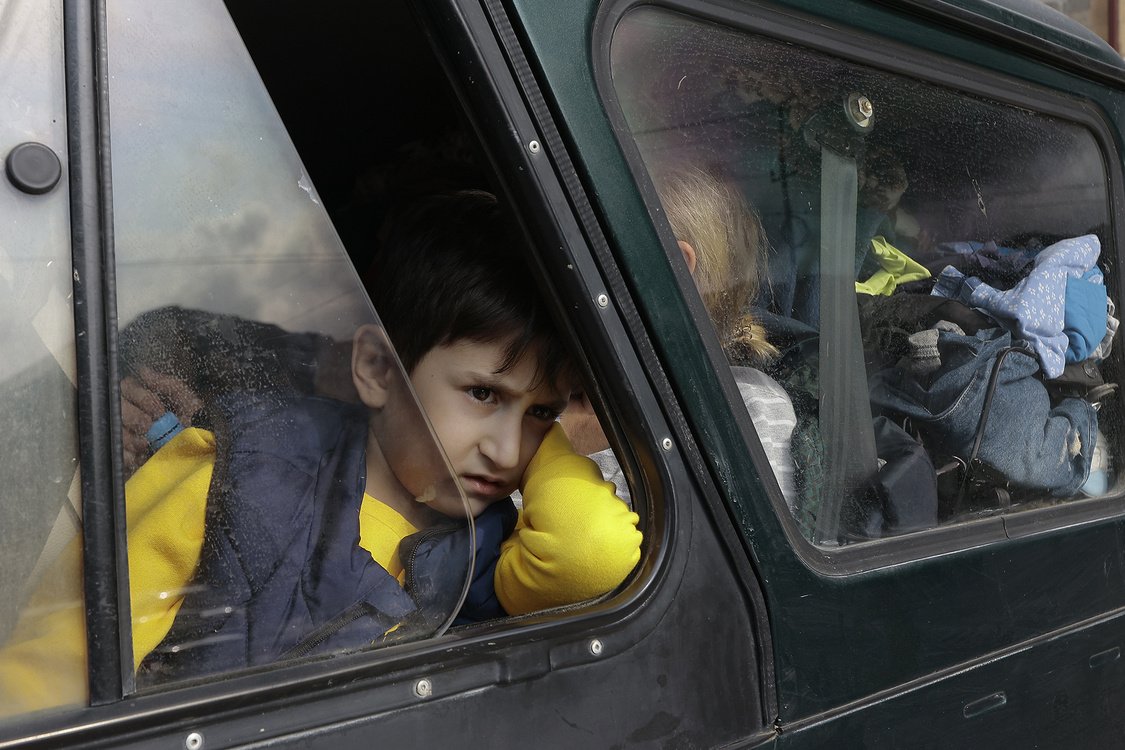 Major organizations, including the WHO and other UN agencies, are providing relief to refugees arriving in Armenia. In Nagorno-Karabakh, the International Committee of the Red Cross has been helping to evacuate people left behind, including the sick and wounded. As humanitarian needs grow, Azerbaijan has announced a number of measures, including the provision of food, fuel, and medical supplies, as well as the restoration of electricity to Stepanakert, the de facto capital of Nagorno-Karabakh.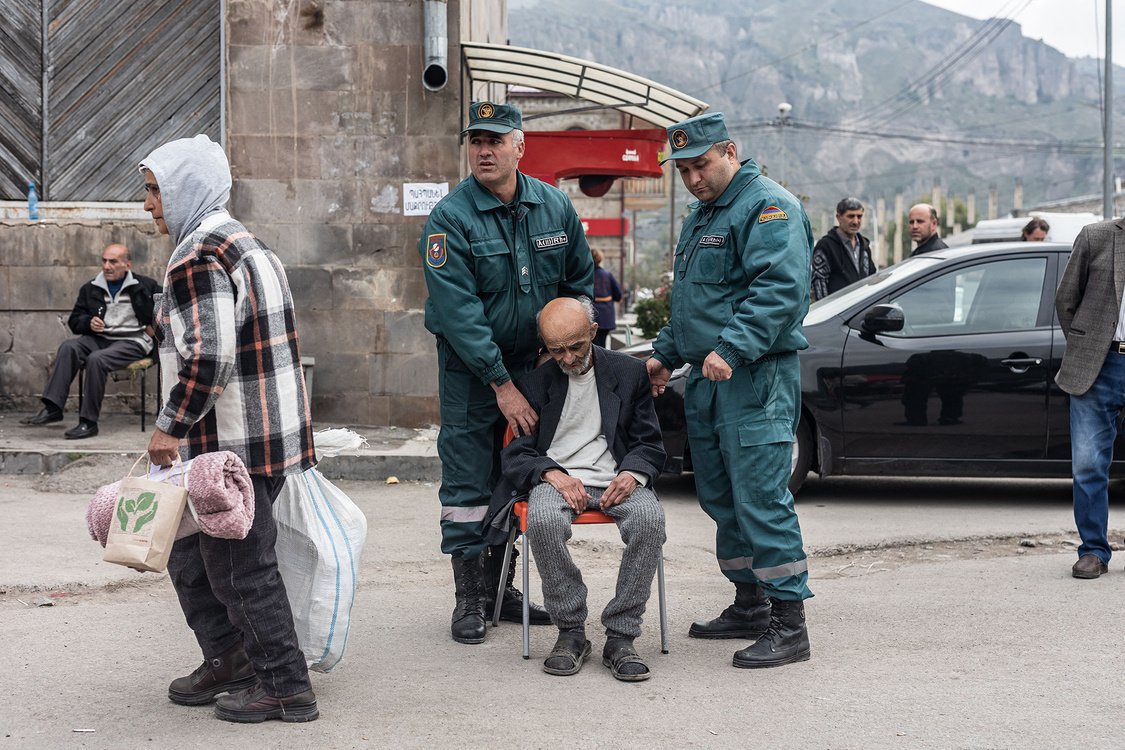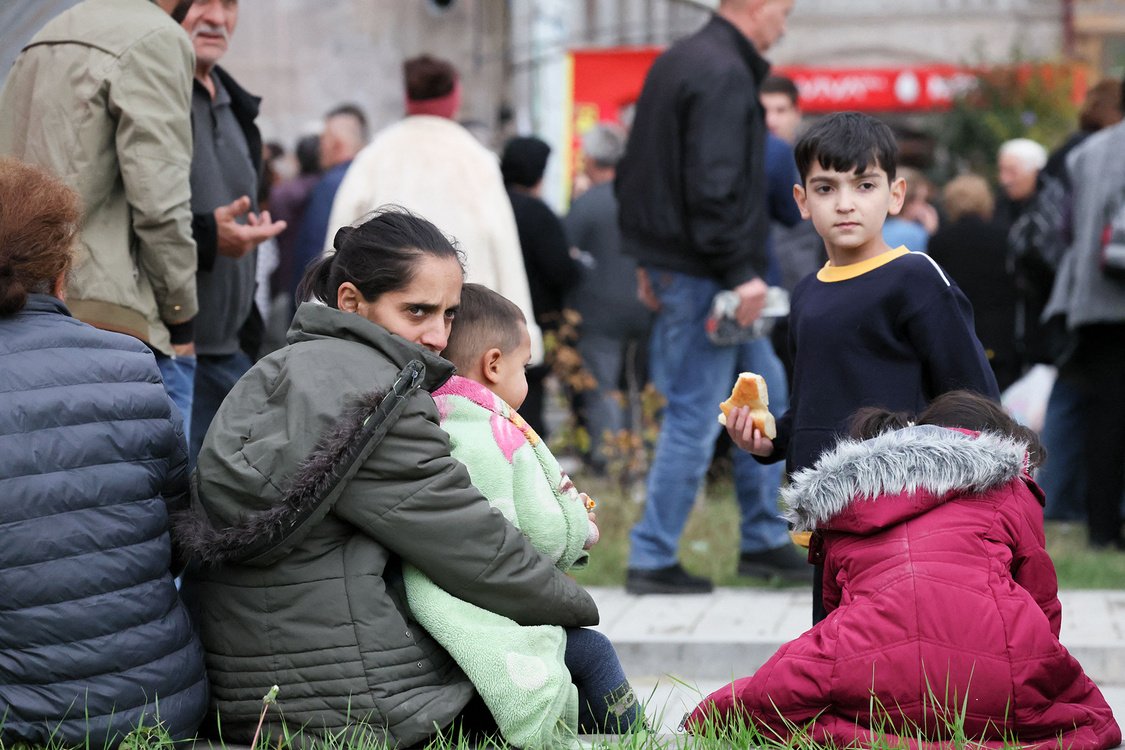 Meanwhile, the United States, Canada, and the European Union have pledged millions of dollars worth of emergency humanitarian aid, protection services, and other life-saving assistance to help people displaced from Nagorno-Karabakh.