Carbon Capture and Storage Ramps Up in the United States and South Korea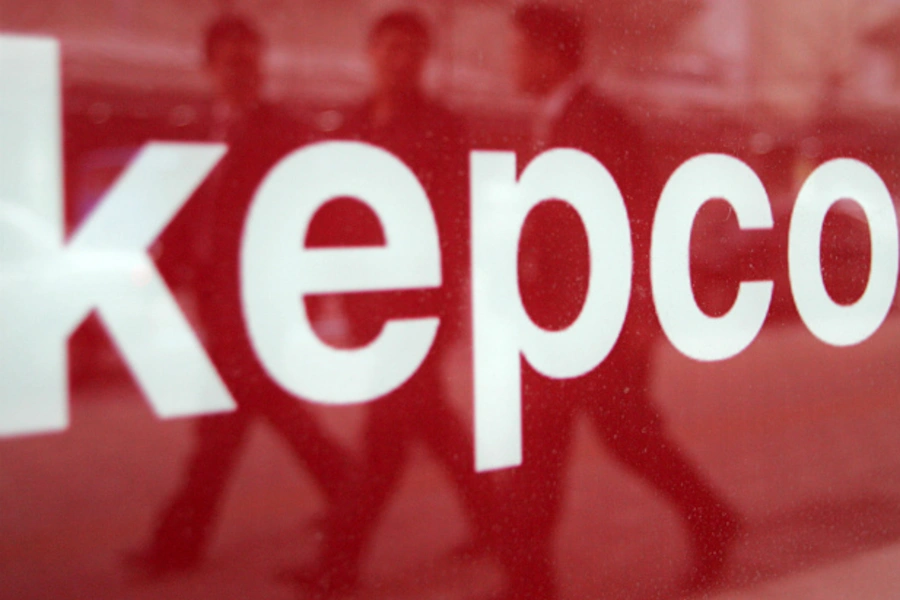 Jill Kosch O'Donnell is a former Junior Associate of The Asia Foundation and writer in Washington, DC.
Demonstration projects now underway in the United States and South Korea to capture CO2 emissions from coal-fired power plants and store them deep underground have one critical factor in common: a reliance on government funding. In recent months, both governments have announced new funding to test carbon capture and storage (CCS) technology. In a world where cheap and abundant coal-fired power accounts for about 40 percent of man-made CO2 emissions, CCS is a way to reduce emissions without giving up coal.
In pursuing CCS, both governments are effectively giving the nod to coal, acknowledging that it will continue to be a critical source of power for many decades. Coal-fired power supplies about half the electricity in the United States and approximately a quarter of South Korea's energy needs. The United States has vast coal supplies; South Korea has few. South Korea relies heavily on imports for coal—and they're rising. The country's imports of heating coal rose 11 percent in January over a year earlier. Writing for Scientific American, David Biello has noted, "CCS is, in large part, a lifeline for burning coal in a world trying to avoid the CO2 emissions such coal burning produces in copious quantities."
That lifeline has become a lot stronger in the United States in recent months. Last October, the Department of Energy (DOE) announced the selection of twelve CCS projects that will receive a combined total of $1.4 billion of Recovery Act funding. That is over and above the $1 billion that DOE has already committed to FutureGen, a large-scale CCS plant that has been slow to get off the ground. DOE also provides cofinancing for CCS projects under the Clean Coal Power Initiative (CCPI), aimed at speeding the commercial deployment of low-emission coal technologies. President Obama gave CCS another boost when he unveiled a new Interagency Task Force on Carbon Capture and Storage on February 3, 2010. The Task Force has one hundred eighty days to study the barriers to widespread deployment of affordable CCS and come up with a plan to overcome them, with an aim of bringing five to ten commercial demonstration projects online by 2016. That will require government funding.
Bob Hilton, vice president of Power Technologies for Government Affairs at Alstom, one of the companies at the forefront of CCS, told Clean Skies News, "To drive these projects at that level, we need federal support. We need the government to intervene. It can't be done solely on private money, which is the way we've operated to date."
That federal support is now funding an expansion of the world's first carbon capture and storage facility. In March 2010, DOE announced a cost-sharing award under the CCPI for the Mountaineer Commercial Scale Carbon Capture and Storage Project in New Haven, West Virginia. The project is led by American Electric Power (AEP) and uses Alstom's chilled ammonia process (CAP) to capture the CO2. The technology in use at Mountaineer is already capturing 90 percent of the carbon emissions from a 20-megawatt unit of the plant. This represents only two percent of the plant's total emissions, but the new DOE award will cover up to 50 percent of a $668 million plan to expand the technology to capture more of the carbon.
The story is different in South Korea, where lagging CCS efforts have left the country in a come-from-behind position. One year ago, a scientific panel advising the country's Presidential Committee on Green Growth rated the sophistication of Korea's green technologies—including CCS—at half the level of advanced countries. The government is racing to catch up, pledging to spend 100 billion won ($87 million) over five years on research and development of CCS technologies. Korea Electric Power Corporation (KEPCO) announced last fall it would spend 1.3 trillion won ($1.1 billion) by 2020 on CCS.
In March 2010, testing began on a carbon capture pilot facility at a 0.5-megawatt coal-fired thermal power unit in Hadong run by Korea Southern Power Co. It is a far cry from the 500 megawatt pilot plant the government hopes to build by 2015. Moreover, the possibility of storing large amounts of carbon underground in South Korea is still uncertain. Geological research to locate potential storage sites is due to begin this year, and the government said it plans to develop technology to recycle carbon if large-scale storage does not turn out to be viable.
As carbon capture technology continues to mature, serious concerns about storage remain. These revolve around cost-sharing, siting, and safety. In some cases, there is strong "not-in-my-backyard" resistance to hosting underground carbon storage. There are unresolved questions about long-term liability, as the consequences of storing large amounts of carbon underground are unknown. The question of who would bear the costs if something went wrong in the future remains unsettled.
Still, the renewed push toward CCS in the United States and South Korea shows no signs of slowing at the moment. And it's clear that partnerships will be necessary to achieve the goal that some industry leaders, such as Duke Energy CEO Jim Rogers, are proposing of deploying CCS on a commercial scale in five years.
Rogers, a vocal proponent of CCS, said in an interview with Clean Skies News, "It's only working together with other companies with the same mission that we'll be able to hit that deadline. So the conventional wisdom is it'll be ten to fifteen years. We're trying to accelerate that process."
There seems to be a hospitable environment for such cooperation in South Korea. Speaking about green technology partnerships in March 2010, Minister of Knowledge Economy Choi Kyunghwan said, "The government is prepared to support investment in cutting-edge technology and ensure equal access to incentives for high-tech research regardless of the nationality of the researchers."
As companies in the United States and South Korea work with domestic partners to put together all of the pieces that go into the complicated CCS process, they might look across the Pacific, too.