CBP and Discretion: Why Rosa Maria Hernandez Should Never Have Been Arrested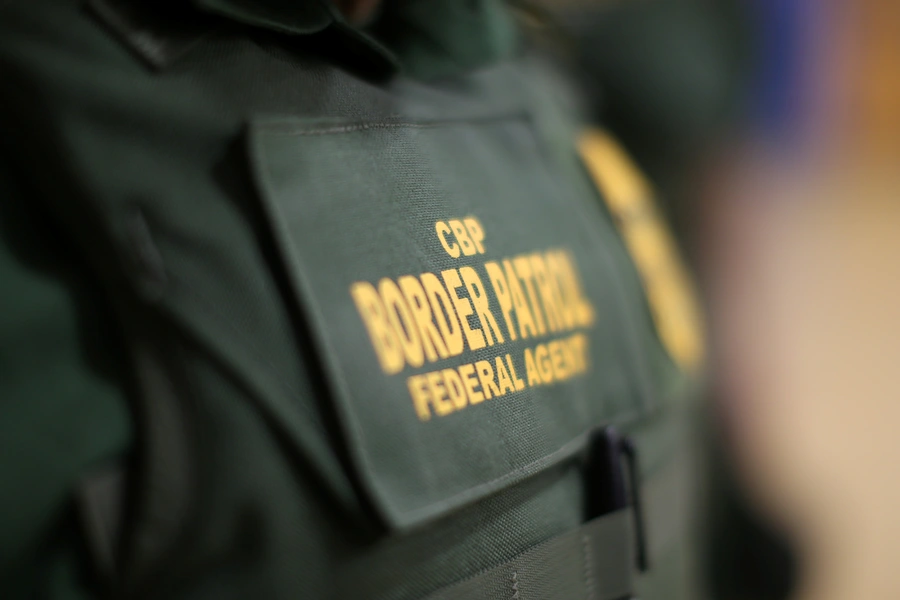 Rosa Maria Hernandez, the 10-year-old girl with cerebral palsy who was arrested last week at a Texas hospital, remains in the government's custody—detained in San Antonio, removed from her family in Laredo and almost certainly terrified.
I wrote a strongly worded post last Friday arguing that Customs and Border Protection (CBP) had lied in claiming that its agents had no discretion but to arrest the girl, who was first encountered at a Border Patrol checkpoint in an ambulance on her way to emergency gallbladder surgery. CBP has since responded—in an email to me from spokesman Dan Hetlage—and doubled down on that claim.
With apologies for a somewhat detailed post to follow, I do not find their objections persuasive. Indeed, it is more likely not only that CBP failed to use the ample discretion it had in this case, but that it violated the constitutional rights of both the girl and her parents.
Before continuing, I want to note that I have great respect for CBP and the Border Patrol, and the important work they do for this country, under often difficult conditions. My first book, The Closing of the American Border, chronicled the impressive initiatives launched by CBP in an effort to prevent future terrorist attacks on the United States, measures that continue to protect us to this day. And a later co-written monograph, Managing Illegal Immigration to the United States, documented the enormous progress made in securing the U.S. border with Mexico—progress that unfortunately is rarely reflected in the political debates.
But in this case, CBP has gone off the rails, and needs to find its way back. Like all government agencies, CBP exists in the broader political context of this country. As recently as 2013, the U.S. Senate passed on a bipartisan basis, with 68 votes, legislation that would certainly have legalized both Rosa and her parents. The House did not follow suit, and President Obama sought to stretch the concept of "prosecutorial discretion" much farther than it could reach—attempting to offer protection for millions of undocumented parents of U.S. citizen children—before he was struck down by the courts, which restored a narrower reading of discretion.
The voters then elected President Trump, who promised a much harder line on immigration enforcement. But DHS now appears intent to all but eliminate even the narrow use of prosecutorial discretion; this case is only one of many in which DHS is now arresting and removing migrants regardless of whether they fall into any of the priority categories. This is an extreme interpretation that is unjustified by both the history of U.S. treatment of undocumented migrants, and by American public opinion, which continues to show broad sympathy for some form of legalization for long-time unauthorized residents. A FOX News poll last month found an overwhelming 83 percent of Americans support legalization.
To return to the case of Rosa Maria Hernandez, here is CBP's more detailed claim of why its agents had no discretion in the case:
"On Tuesday, Oct. 24, a 10-year-old child with her adult cousin, approached the Freer Border Patrol Checkpoint, east of Laredo, Texas in a medical transport vehicle heading to a hospital in Corpus Christi.

As the 10-year-old was not accompanied by a parent or legal guardian, and was not legally in the United States, U.S. Customs and Border Protection is required by the William Wilberforce Trafficking Victims Protection Reauthorization Act of 2008, to take the unaccompanied child into custody. For the welfare of the child, she was escorted by Border Patrol agents to the hospital to undergo surgery and remained with the unaccompanied child as she was in their custody in the absence of a legal guardian until such time as she could be transferred to the Health and Human Services Office of Refugees and Resettlement (ORR).

The law specifically defines who is a parent or legal guardian and there is no discretion with regard to the law whether or not the agents should enforce the law."
In a subsequent e-mail, the spokesperson added: "I stand by our statement, but for clarification, we encountered her at the checkpoint - and due to her condition, escorted her to the hospital where she could receive appropriate medical care. We then transferred her as quickly as possible to ORR, which facilitates and funds health care for all UAC (unaccompanied children) in its custody. Placement there takes into consideration any special needs or issues requiring specialized services."
The claim that CBP lacked discretion is simply wrong. In fact, there were at least four points of discretion in this case:
As I suggested at the outset, CBP's failure to use proper discretion may be far from the worst aspect of this case. Her lawyers, in a letter released by the American Civil Liberties Union (ACLU) yesterday, are alleging that Rosa's detention is a serious violation of both her and her parents' legal and constitutional rights.
I stand by what I wrote in my first post: if CBP is allowed to hide behind the claim that it had no discretion in this case, "then it truly has become hunting season on every unauthorized migrant in the country."