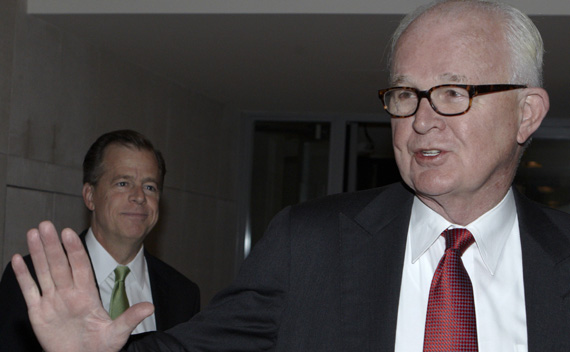 U.S.-DPRK meetings in Geneva held early this week with the objective of reviving denuclearization negotiations have ended with a whimper. The apparent lack of sufficient progress to move forward will underscore lingering doubts about the North Korean will to pursue denuclearization via negotiations, which along with diplomatic normalization, economic development, and peace were the main agenda items of the moribund Six Party Talks. Despite Chinese exhortations to come back to Six Party Talks and Kim Jong-il's willingness to return to talks as soon as possible based on the "principle of simultaneous action," Six Party Talks can have no utility—and should not proceed—unless North Korea affirms that denuclearization is on the agenda.
Despite the disappointing outcome, the Obama administration was right to pursue the dialogue and to reiterate its insistence that North Korea take actions to restore the status quo ante that existed at the time of the last round of Six Party Talks in December 2008. This is the significance of the "pre-steps" for resumption of six-party negotiations: that North Korea pledge not to continue to pursue nuclear and missile tests, that it not engage in military provocations with South Korea, and that it come clean on the uranium enrichment program it revealed to Sig Hecker in November 2010. A failure to insist on these actions would allow North Korea to use resumption of the Six Party Talks to claim international recognition, if not acceptance, of its nuclear accomplishments, while a North Korean affirmation of the denuclearization agenda provides a pathway by which to return to Six Party Talks and abandon nuclear weapons development.
Since January 2011, the U.S. State Department has refrained from referring to its policy toward North Korea as one of "strategic patience." (Instead, Secretary Clinton has described the U.S. approach toward Libya as a case of "strategic patience.") By pursuing dialogue with North Korea, an anonymous U.S. government official last week characterized the approach as "management strategy" for dealing with the intractable North Korean issue, presumably as a means by which to forestall further provocations. Having communicated the U.S. position directly to North Korea so as to minimize the possibility of miscalculation, patience is now essential given that there is no need to rush back to Six Party Talks unless the North Koreans show a tangible commitment to the denuclearization agenda.
Even without Six Party Talks, the Six Party process goes forward, hopefully in ways that will shape the environment in support of the denuclearization of the Korean peninsula. China's vice premier Li Keqiang has visited Pyongyang and Seoul, presumably weighing in on the priority China attaches to stability on the Korean peninsula. South Korean president Lee Myung-bak will meet next week with Russian president Dmitry Medvedev in St. Petersburg to discuss the idea of a natural gas pipeline that might traverse North Korean territory, an idea that Kim Jong-il endorsed in his own meeting with President Medvedev last August. There will no doubt be further rounds of U.S. consultations with Seoul, Tokyo, and Beijing.
As the Democratic People's Republic of Korea approaches the 100th anniversary of the birth of its founder, it should be clear that survival is one thing, but prosperity is another. North Korea's 'strength' will remain the main obstacle to the objectives of prosperity and international affirmation as long as its nuclear program detracts from perceptions of the North's legitimacy as a member of the international community.