Five Things a Global Study on Ride-hailing Tells us About Women and the Sharing Economy
The International Finance Corporation (IFC) has published findings from the first global study on how women use ride-hailing services.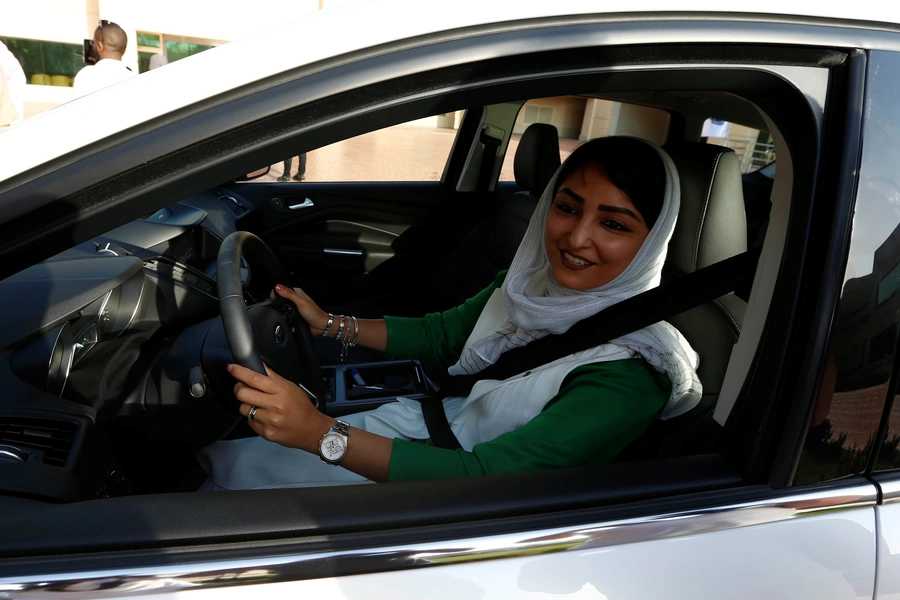 Voices from the Field features contributions from scholars and practitioners highlighting new research, thinking, and approaches to development challenges. This piece is authored by Alexa Roscoe, the digital economy lead for the International Finance Corporation (IFC) Gender Secretariat.
This International Women's Day, I am writing from Johannesburg, where the IFC is launching a new report: "Driving Toward Equality: Women, Ride-Hailing, and the Sharing Economy." This research, the product of a year-long, six-country initiative, combines data from Uber and surveys of over 11,000 riders and drivers to identify opportunities in—and challenges to—women's use of ride-hailing.
"Driving Toward Equality" is the first global study of its kind. It sheds light on whether and how ride-hailing can help overcome the substantial gaps women face in terms of mobility and their work as transport providers. It also offers new insights on how women participate in a rapidly evolving industry and what companies across the sharing economy can do to better engage them.
The latter is essential, as the analysis confirmed that there is a strong business case for better serving women—as IFC has seen from finance and insurance to employer-supported childcare.
For ride-hailing, the business case is particularly robust, as we found women represent over 40 percent of riders on average across the six countries, and that one of their most persistent asks is to increase the number of women drivers- who may be better represented in ride-hailing than other forms of commercial driving, but overall remain very much in the minority.
Here are five insights that companies in the sharing economy should bear in mind when designing for women:
Women prefer different products. Even though riders surveyed are more affluent than average, women still use low-cost ride-hailing options like UberPool more than men. The exception is motorcycle services, where social norms around physical proximity lower use rates. This demonstrates how crucial it is to break out women's specific preferences, even with specific segments of the sharing economy.
Women use the same products differently. Even for the same products, women and men draw on ride-hailing for different purposes. Women take more, but shorter, trips than men, and the destinations they visit more frequently, such as shopping and health services, reflect their greater household management responsibilities. Similarly, women drivers are on the road for fewer hours per week than men, and, often, at different times of the day.
Women see different benefits. When women and men identify the top advantages of ride-hailing, both drivers' and riders' responses diverge. For instance, women riders are more likely to identify benefits linked with mobility: 24 percent say ride-hailing helps them feel more independent and 7 percent said it allows them to travel at night whereas previously they could not. While both men and women drivers rank flexibility as the top benefit, a full 64 percent of women do, compared to 54 percent of men. Companies in the sharing economy can grow user bases by better understanding what women are—or are not—getting out of their services.
Women prioritize safety and security. Women are acutely security-conscious, particularly in intimate spaces that often characterize sharing economy transactions. Enhancing security features comes out as the single biggest action ride-hailing companies could take to better serve women: almost two-thirds of women say that safety concerns keep more women from signing up, and about a quarter of existing drivers say it stops them from driving more. Yet, at the same time, existing features are often the reason women choose ride-hailing over other options in the first place, and women are more likely than men to value things like driver verification or vehicle identification.
Women lack the prerequisites for participation. The gaps that women face in financial and digital inclusion across contexts absolutely carry over into the sharing economy. Getting the money to buy or rent a vehicle is the biggest barrier women faced to getting on the road. And it isn't just financing: access to insurance came out as the second largest challenge in the sign-up process. This is why companies in the sharing economy need to design for women not just while developing their core products, but also while building up the wider ecosystem.
The opportunities and risks of sharing economy models are particularly relevant for women, as they both have more to gain from greater participation and more to lose if they are excluded from new forms of income or assets. With this new research, ride-hailing companies are well-placed take the lead in putting women at the center of their global growth and innovation.