France After the Election: What Next for Economic Policy in Europe?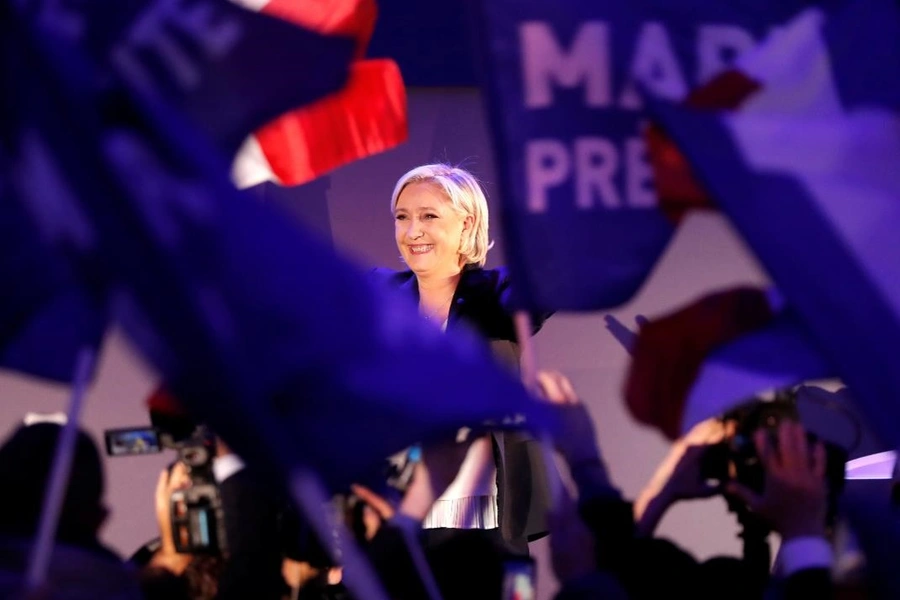 French election results show Emmanuel Macron in first place with 23.9 percent of the vote and Marine Le Pen in second with 21.4 percent, setting the stage for a run-off election on May 7. Early polls show a comfortable edge for Macron, the pro-E.U. former economy minister who ran on a campaign of ambitious economic reform including labor market deregulation and lower corporate taxes (though there will be questions about where supporters of Jean-Luc Mélenchon will land, or whether they will vote at all). While the result was expected, markets had become quite jittery in recent days and, unsurprisingly, rallied as results came in. The euro this morning is 2 percent stronger, reaching a five-month high at 1.09 to the dollar, and gold as well as other safe-haven investments have sold off. Investors are clearly relieved with the result that put Macron into the second round. But political risk is likely to remain an endemic feature in European and global markets, and European policymakers face a full calendar of challenges over the course of the year without a compelling vision about how to address the populist pressures sweeping the region.
What comes next?
Of the electoral challenges facing Europe this year, the French Presidential elections were the focus of markets given the importance of the French economy and Marine Le Pen's call for France to leave the euro. Even if she were to prevail in the runoff, polls suggest a referendum on "Frexit" would fail and that her party would fall well short in mid-June parliamentary elections of the super majority necessary for constitutional changes. Still, a Le Pen victory would have caused economic tremors throughout Europe and called the future of the euro into question. From this perspective, Macron's strong showing, against the backdrop of EU flags at rallies and in line with the polls, is an important stabilizing result. Now, market attention will now focus on this fall's German elections, as well as possible early elections in Italy and Greece. In these latter two cases, politics will be affected by the resolution of economic problems—banks in Italy and debt in Greece—that could tell us a lot about Europe's capacity to come together and solve EU-wide problems in the current environment.
At this week's meetings of the IMF and World Bank, we heard contrasting visions of the future course of economic policy in Europe. I repeatedly heard from European economic policymakers—though I am not sure whether this is hope or real belief—that these elections open a window for greater economic reform and more integration. The idea, as I understand it, is that, should pro-European leaders be elected in France and Germany, the stage would be set later this year for a new compact between the two largest countries in the Eurozone to re-energize the process of monetary and financial union, and address aggressively other challenges facing Europe including security, migration and Brexit.
The converse argument, which I find far more compelling, sees a European economy that will continue to be constrained by strong populist and nationalistic pressures. Those pressures, as many have written, have their origin in a long period of poor economic performance reflected in low growth, high unemployment, and unaddressed dislocations from technology and integration. My concern in this context is not only the rise of rejectionist candidates in elections, but also that populism increasingly constrains mainstream politicians, a challenge compounded by the Brexit vote and the difficult negotiations that lie ahead. Polls now show that security and immigration have become the disruptors providing the fuel for the recent rise in discontent with mainstream policies, policymakers and institutions. From this perspective, it is possible to see yesterday's vote, where more than 40 percent voted for Marine Le Pen or Jean-Luc Mélenchon, and representatives of the two leading parties finished third and fifth, as a strong repudiation of the status quo.
Europe's economic future remains uncertain, even in the midst of a modest cyclical recovery. The IMF projects growth in the euro area at 1.7 percent this year and 1.6 percent next year, (1.4 and 1.6 percent in France), which should allow for the continued slow reduction in still too-high unemployment rates. Mildly expansionary fiscal policy, easy financial conditions and a weak euro all support activity. But the IMF cautions that without further reform the "medium-term outlook for the euro area as a whole remains dim, as projected potential growth is held back by weak productivity, adverse demographics, and, in some countries, unresolved legacy problems of public and private debt overhang, with a high level of nonperforming loans." I still believe that a durable cure for the winds buffeting Europe requires a better economic future—and in the current electoral environment it is extraordinarily difficult to convince voters across the region that greater European integration is the way to get there.