Glenn Hoetker: Leveraging Japan's "Old Economy"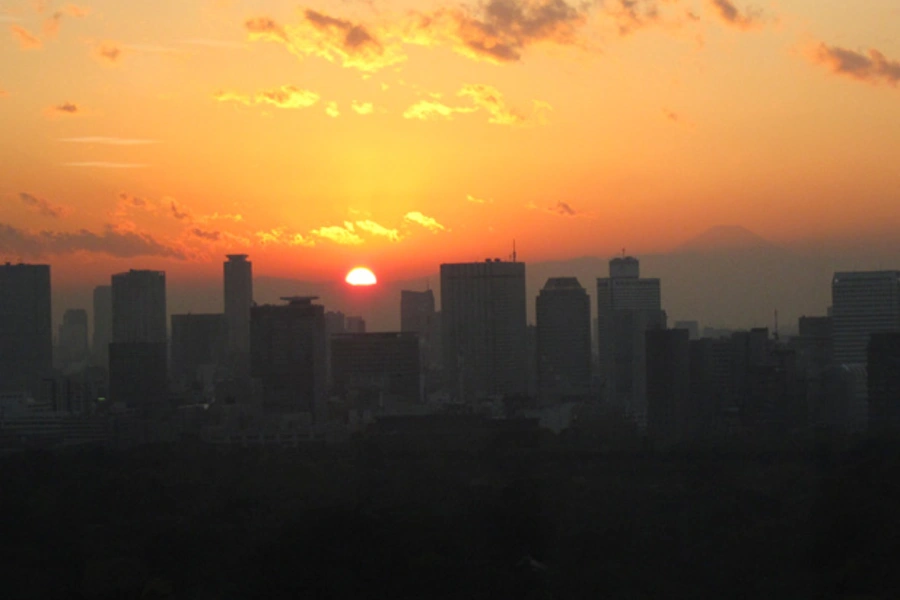 This blog post is part of a series entitled Is Japan in Decline?, in which leading experts analyze Japan's economy, politics, and society and give their assessment of Japan's future.
Those predicting Japan's decline overlook one of its greatest resources: its large, established firms and the model that produced them. With the tribulations of Panasonic, Sony, and others in the headlines, this claim may seem to be dubious and to run counter to the many efforts underway to increase the role of start-up firms and entrepreneurs in the Japanese economy.
However, almost any country can produce start-ups. Japan lags behind many of its regional competitors at doing so and will continue to do so for years. But, few of Japan's rivals can leverage the creative power of entrepreneurial firms with the stock of established companies and stable institutions that Japan has developed over the last several decades.
The Open Innovation paradigm, popularized by Henry Chesbrough in his book of the same name, suggests how to leverage Japan's "old economy" with the "new economy" it hopes to create. Open innovation emphasizes an approach to innovation that is not constrained within the boundaries of a single firm. Rather, it encompasses both drawing on external sources of knowledge and paying greater attention to using external channels to reach markets.
The following five examples of open innovation, each of which already takes place in Japan to some degree, demonstrate the potential contribution of Japan's established firms.
Established firms as enablers of small firm innovation. Converting a start-up firm's innovation to profitable products requires complementary assets (related technical knowledge, production expertise, distribution systems, etc.) that start-ups often lack, but established firms possess. These resources can be brought together through alliances between firms, licensing of the start-up's innovation by the established firm, or the acquisition of the start-up by the established firm.
Established firms as funders of small firms. Corporate Venture Capital (CVC) activities allow firms to take financial stakes in entrepreneurial firms. The small firm gains resources and legitimacy, while the established firm gains a window into the start-up's innovations. CVC may be particularly relevant as Japan works to overcome the challenges it has encountered in establishing its venture capital industry.
Out-licensing and spin-outs from established firms to entrepreneurial firms. Japan's established firms produce a tremendous volume of new innovations each year. Many innovations have applications in markets outside of the firm's core businesses or too small to merit the firm's efforts to develop them. However, the firm can license the innovation to an entrepreneurial firm that is better positioned vis-à-vis the target market. Or, it can "spin out" the inventing team as an independent company. Under either option, the innovative capabilities of the established firm advance the creation and/or sophistication of an entrepreneurial firm.
Established firms as a bridge to the global economy. Especially in the face of Japan's demographic challenges, start-up firms may struggle to reach sufficient sales volume within the domestic market. Few, however, have the experience or resources for aggressive overseas expansion. The sogo shosha (general trading companies), in particular, have long served this role for Japan's small firms, while large manufacturers provide indirect access to the global market for their suppliers.
Partnerships in complex technological projects. Many technology projects require combining technical, organizational, and capital resources that are beyond the reach of any individual company. For example, the proposed Fukushima Recovery Floating Wind Farm Pilot Project is a consortium of Marubeni Corporation, University of Tokyo, Mitsubishi Corporation, Mitsubishi Heavy Industries, Ltd., IHI Marin United Inc., Mitsui Engineering & Shipbuilding Co., Ltd., Nippon Steel Corporation, Hitachi, Ltd., Furukawa Electric Co., Ltd., Shimizu Corporation, and Mizuho Information & Research Institute, Inc. Japan is highly advantaged in having organizations with world-class expertise across such a broad swath of technologies—project management, turbines, steel, electrical substations, deep-sea construction, environmental analysis, and sophisticated operations and maintenance—in an institutional and managerial setting that allows them to collaborate on complex, long-term projects.
In considering the potential of these examples, it is worth remembering how extensive Japan's strengths are. Both the World Economic Forum's Global Competitiveness Report (GCR) and the World Bank's Doing Business (DB) report rate Japan highly overall. The GCR ranks Japan as the world's sixth most competitive economy, while DB ranks it as the twentieth easiest country in which to do business.
More telling are the factors that drive these high rankings: business sophistication, the quantity and quality of local suppliers, well developed industrial clusters, and production process sophistication. Japan also ranks well for property rights, protection of intellectual property, a low prevalence of bribes, protection of investors, ethical firm behavior, the strength of legal rights, the depth of credit information available, and enforcement of contracts. These institutional factors are critical because open innovation exposes firms to greater risk of having their knowledge or other assets misappropriated and thus can only take place when firms are confident that they can protect their interests. Japan's well-developed financial markets and sophisticated legal/advisory services support an active merger and acquisition market, an important tool for open innovation.
Many established Japanese firms possess extraordinarily deep and broad stocks of technological knowledge, as well as highly developed production, marketing, and distribution systems with global reach. For decades, they have produced more high quality patents than regional competitors and reinvested their profits into R&D and the development of sophisticated human capital. Because knowledge spillover is strongest between firms that are near each other geographically, Japan's moderate size and the concentration of industries in certain regions support open innovation.
Japan faces challenges, both social and institutional, in making open innovation flourish. Greater labor mobility is key, given its role in moving knowledge across firm boundaries. Ties with long-term partners or keiretsu-affiliated firms have loosened, a trend that should be continued in order to expand the universe of potential partners. Lastly, Japanese firms should be allowed to fail more frequently and more productively. While always painful, firm failure ideally frees resources, including human capital, for more productive use. Increased openness to mid-career labor mobility would substantially aid this process.
With the struggles of Panasonic, Sony, and Rensas in the headlines, it is easy to overlook Toyota, Fanuc, and dozens of other Japan-based world leaders. These firms and the system that produced them can be a distinct Japanese strength. While iconic firms will fail and deep institutional change is needed, Japan's efforts to create a more entrepreneurial economy will be more successful if policy makers and managers view the positive aspects of Japan's "old economy" as part of the solution, not just part of the problem.
Glenn Hoetker is dean's council distinguished scholar and associate professor of management in the W.P. Carey School of Business, affiliate professor at the Sandra Day O'Connor College of Law, and a senior sustainability scholar at Arizona State University. Elements of this essay appeared in 「オープン・イノベーションで日本の強みを活かす」 "Open Innovation de Nihon no tsuyomi o ikasu", Hitotsubashi Business Review, 2012, 60(2): 42-55.