Global Conflict This Week: Violence in the Democratic Republic of Congo
Developments in conflicts across the world that you might have missed this week.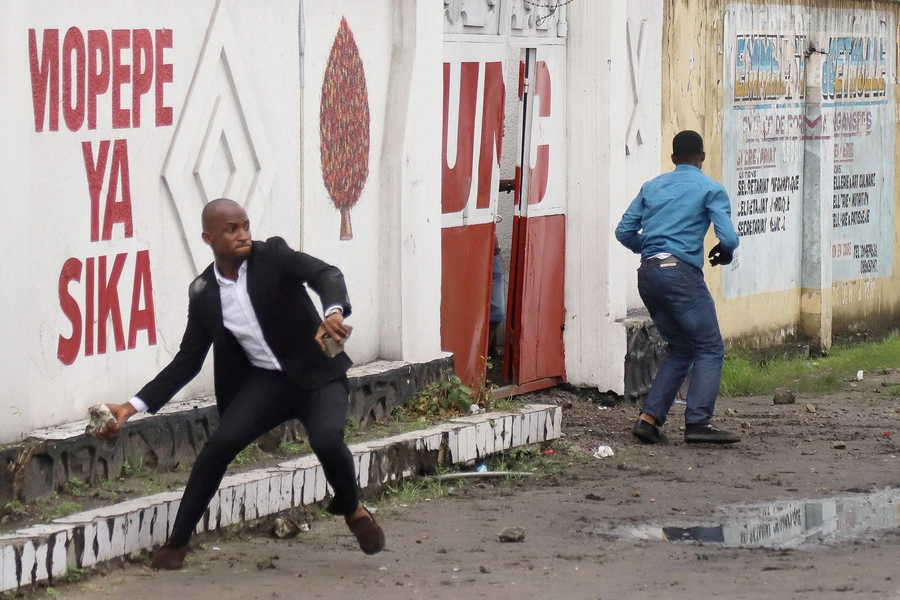 Welcome to "Global Conflict This Week," a series that highlights developments in conflicts across the world that you might have missed this week. Stay up to date on these conflicts and others with the online interactive, the Global Conflict Tracker, from the Center for Preventive Action (CPA).
Government Soldiers, UN Peacekeepers Killed in DRC
Fourteen Congolese soldiers and UN peacekeepers were killed in a joint operation against rebels from the Allied Democratic Forces in the country's North Kivu Province this week.
Separately, after the opposition's decision to back businessman Martin Fayulu sparked protests in the capital of Kinshasa, two Congolese opposition leaders backtracked on a commitment to support a single candidate in the December 23 election.
More about violence in the Democratic Republic of Congo »
After Airstrikes, Hamas and Israel Agree to Cease-Fire
On Monday, Israel carried out dozens of air strikes on the Gaza Strip, a day after the Palestinian militant group Hamas launched more than four hundred rocket and mortar attacks across the Israeli border. By Tuesday, Hamas leaders agreed to abide by an Egypt-brokered cease-fire to halt the escalation of fighting.
More about the Israeli-Palestinian conflict »
Weapon Test and Secret Missile Sites in North Korea
According to North Korean state media, Kim Jong-un oversaw tests of a "newly developed ultramodern tactical weapon," the country's first reported weapons test this year.
A new report by the Center for Strategic and International Studies found more than a dozen undeclared missile sites across North Korea, suggesting that the country may be continuing development of its ballistic missile program despite diplomatic efforts with the United States and South Korea. This comes days after talks between U.S. Secretary of State Mike Pompeo and top North Korean official Kim Yong-chol set to take place in New York were postponed.
Read CFR President Richard Haass's article on the denuclearization of North Korea. More on the North Korea crisis »