A Home Run for Chen Guangcheng, the United States, and China Too…Maybe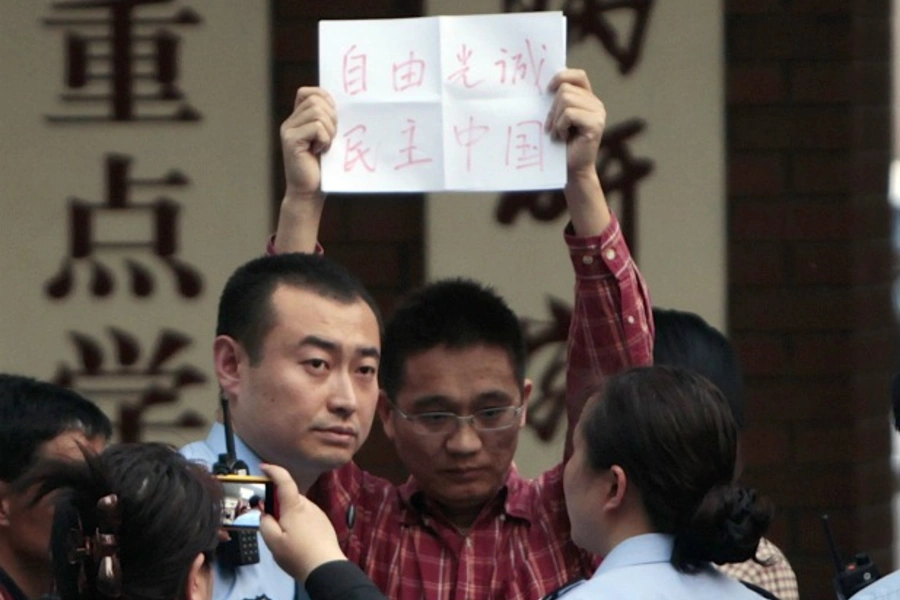 It is still too early to call the outcome of the Chen Guangcheng case a home run, but for now Chen has at least made it to first base. Last week the Chinese activist—a blind, self-taught lawyer known for defending those under threat of forced abortion or forced eviction in particular—escaped from extrajudicial house arrest in Shandong province and fled to the U.S. embassy in Beijing. After six days, on May 1, he left the embassy and was reunited with his family in a Beijing hospital, where he is now receiving medical treatment. Reportedly, once he leaves the hospital, he will be relocated out of Shandong and able to pursue formal studies at a university. In the meantime, Beijing has indicated that it will investigate potential wrongdoing by local Shandong authorities.
Chen, the United States, and reform-oriented leaders in Beijing could scarcely have scripted a better ending to the political drama that had become Chen's life. Chen took a big risk in seeking refuge in the U.S. Embassy. He put his family in jeopardy, cast his future into the very uncertain winds of U.S.-China relations, and faced the threat of being branded a traitor. But Chen also played it smart. He offered Beijing a face-saving way out of the predicament by making clear that he was not choosing the United States over China; he repeatedly reiterated his desire to remain in his homeland. Even more importantly, he played into the notion—however ludicrous—that Beijing somehow did not know of his plight and appealed via video directly to Premier Wen Jiabao to look into his case.
It appears as though China's leaders took Chen's offer of plausible deniability and ran with it, promising not only safe passage for him and his newly reunified family (he hadn't seen his son in years) but also a university education and the possibility of seeing his jailors jailed.
Nonetheless, no one is celebrating quite yet. Too much uncertainty remains. First, there needs to be an official statement by Beijing confirming the details of the deal, thus far outlined only by U.S. officials. So far, the official news service Xinhua has done little more than publish a demand for an apology from the United States. Second, many of Chen's friends and associates remain unconvinced by Beijing's apparent pledges, seeing little hope that the blind lawyer will remain safe over the long run. Third, there have been unconfirmed rumors that Chen left the U.S. Embassy under duress after receiving a phone call from his wife saying that his family would be beaten if he did not leave the embassy.
Nothing is straight forward or simple in Beijing these days. Rumors of an investigation into Bo Xilai ally and top public security official Zhou Yongkong are coupled with reports that the website of one of China's leading economic reformers Mao Yushi has been shut down. Within the broader battle for China's political future, however, the case of Chen Guangcheng has the potential to give life to the new narrative begun with the downfall of Bo Xilai: that China is indeed beginning to practice the rule of law. Only after the Strategic and Economic Dialogue finishes up and the Americans go home this weekend, however, will we have any real clarity as to whether Chen will be home free.