How Chinese People View Their Country's Public Health Challenges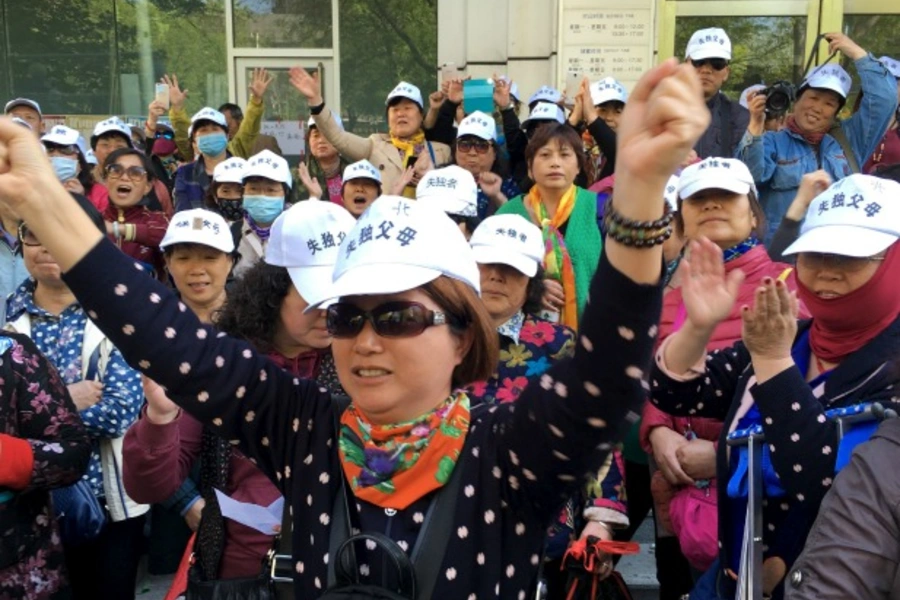 Last week, Phoenix TV, the largest private-held television company in China, broadcast my forty-minute lecture (styled similarly to a TED talk) on China's public health challenges (the video is available here). In the lecture, I contended that China's international ascendance is being crippled by its tremendous public health problems, ranging from environmental health degradation to greater prevalence of non-communicable diseases and food safety issues. What was missing from the talk is how the Chinese people themselves view these challenges (the lecture was recorded in late September). Fortunately, a report released from the Pew Research Center on October 6 filled the void with a snapshot of how domestic challenges are viewed by the Chinese public.
What initially struck me is the tension between an increasingly assertive China and its people's dissatisfaction with what is occurring inside the country. Sure, leading China scholars like Tom Christensen have long observed that Chinese leaders proceed with "a mix of cockiness and insecurity" in the foreign policy process. That policy schizophrenia seems to be mirrored among the Chinese public—while three quarters of respondents said China is becoming more important internationally than it was one decade ago, a majority (56 percent) want their government to focus on China's own domestic problems. Challenges associated with public health top their concerns—of the top ten domestic challenges, five are public health related: drug safety, food safety, water pollution, air pollution, and health care. More than 69 percent of the respondents identify them as "very big" or "moderately big" problems.
What's more, the survey indicates that the government has not been very effective in addressing such domestic challenges over the past eight years. Between 2008 and 2016, the percentage of people who identified water pollution, healthcare, food safety and drug safety as "very big" or "moderately big" problems increased by a margin of 7 percent, 18 percent, 25 percent, and 28 percent, respectively. The only area that saw a slight drop is air pollution (4 percent). Even so, 70 percent of people view air pollution as a "very big" or "moderately big problem." The significant increase in the dissatisfaction rate over healthcare and food safety is a particularly bad omen for Chinese leaders, because it suggests that neither the new round of healthcare reform launched in 2009 nor the efforts to strengthen the regulatory state after the 2008 tainted milk scandal has achieved the stipulated objectives.
Are the Chinese people optimistic about the future? Not really. The lack of confidence in the state's ability to address the aforementioned domestic challenges is reflected in the large percentage of people who do not buy that the situation will get any better anytime soon. A majority of the respondents believe that the problems of food safety, air pollution, or water pollution will either remain the same or worsen. This is despite a slight increase in the percentage of people who show confidence in the progress made on the front of food safety, and air and water pollution. Chinese people seem keenly aware of the tradeoffs between economic growth and environmental protection—indeed, 50 percent of those polled showed a willingness to reduce air pollution level even if it were to result in slower economic growth. This view appears to be increasingly shared by the top Chinese leaders. At a national meeting on health held in Beijing in August, President Xi Jinping stressed that health should be given priority in China's development strategy, and he went so far as to suggest that health is "a prerequisite for human development and a precondition for the country's socioeconomic development." Let's hope he also acts upon his own words.