Japanese Companies Step Up to Support Working Mothers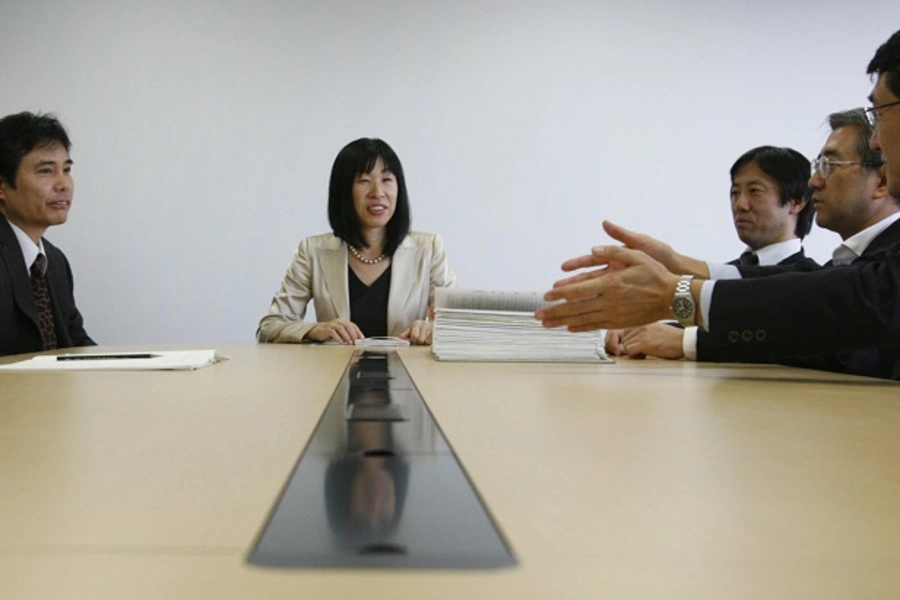 This post is co-authored by Becky Allen, a research associate in the Women and Foreign Policy program at the Council on Foreign Relations.
In a marked shift from Japan's past, some companies are now supporting mothers by offering them increased responsibility and financial incentives to decrease maternity leave and return to work sooner.
At first glance, this seems counterintuitive – research shows that women are more likely to return to work after childbirth when given at least twelve weeks of leave and when they can arrange a flexible work schedule. However, in the case of Japan, where mothers and fathers may take combined leave of up to fourteen months, some mothers feel the "mommy track" is too slow.
Since 2013, Prime Minister Shinzo Abe has made increasing women's labor force participation a core component of his economic growth plan. Known as "womenomics," research has suggested that this strategy could boost Japan's GDP by 15 percent and help expand the country's shrinking labor force.
However, skeptics of Abe's womenomics agenda have argued that women's economic potential cannot be realized by policy changes alone. They contend that a transformation in cultural attitudes toward women must occur as well.
According to one critic, for example, Japan's "gendered status quo" continues to "allocate productive roles to men and reproductive roles to women." Consequently, despite having one of the most liberal paid parental leave policies worldwide, only 2 percent of fathers take any of their leave, leaving the burden of childcare to fall on the mother. Perhaps not surprisingly then, 68 percent of mothers in Japan quit their jobs upon marriage or childbirth. Among the women that do remain economically active, the majority seek part-time or irregular employment.
This then raises the question: has Abe's womenomics agenda been successful?
The data appears to support the critics. The labor force participation rate among women ages fifteen to sixty-four has increased by just two percentage points – from 65 percent in 2013 to 67 percent in 2015 – since womenomics was introduced in Japan. Moreover, senior management roles continue to remain out of reach for women – only 1 percent of executive committee members at Japan's top twenty companies were women in 2014.
Barriers to women's labor force participation in Japan include factors yet to be addressed by policy reforms such as the availability of affordable, quality childcare and tax codes that favor men. However, the recent policies adopted by some Japanese companies to help accelerate women's careers may prove more effective as they promote gender equality both at work and home.
For example, Taisei Corporation, one of Japan's largest construction companies has not only asked all fathers to take parental leave, but has also begun a monthly publication for fathers to share stories from their time on leave. Another Japanese company, Daikin Industries, has introduced greater childcare subsidies for mothers who take six months or less of their parental leave.
These policies support women who choose to return to work after childbirth and encourage fathers to play a larger role in childrearing, which enables women to dedicate more time to their careers. They also may fuel cultural change in a way that places greater value on the role of women in the workplace and men in the home.
Moreover these policies may hold a longer-term benefit: if they successfully enable mothers to stay in the workforce and reach senior management positions, they will help to create an ecosystem in which new mothers have role models they can point to – other mothers who have balanced family with work, including as leaders of firms. Ultimately, this evidence of opportunities for professional advancement while raising a family may decrease the percentage of women who decide to leave the workforce entirely after childbirth.