Kazuo Aichi: Will the Japanese Change Their Constitution?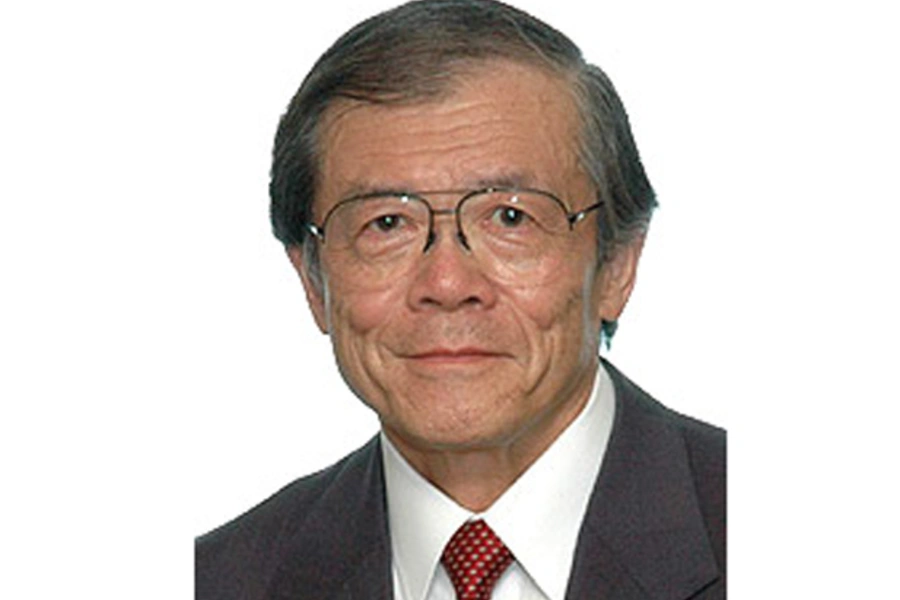 This blog post is part of a series entitled Will the Japanese Change Their Constitution?, in which leading experts discuss the prospects for revising Japan's postwar constitution. 
The next four essays present the views of leading Japanese legislators on constitutional revision.  I invited each to share their thoughts with us, and all four graciously agreed to comment in Japanese. I have translated the essays into English for an audience largely unfamiliar with Japanese politics. For readers with greater in-depth knowledge of Japan, I have included the original Japanese-language essay as reference.
Our first reflection today is by former Lower House Member Kazuo Aichi, a long time leader of the Liberal Democratic Party's deliberations on constitutional revision. Before he retired in 2009, Aichi served for eight terms (from 1976-2000), representing the first district constituency of Miyagi prefecture, and returned to office in 2005 for his final term. In the Diet, he served as director of the Special Research Commission on the Constitution in the Lower House. Today, he serves as secretary general of the Caucus for A New Japanese Constitution, a cross party group of legislators led by former Prime Minister Yasuhiro Nakasone in support of constitutional revision.
On Constitutional Revision by Kazuo Aichi
Because of the hard work of many, most of the obstacles to revising Japan's constitution have been removed. We now have a national referendum law, for example, and so we are prepared to tackle constitutional revision at any time.
Now it is up to the will of the Japanese people. The only question that remains is whether our citizens want to renew their constitution. Sovereignty resides in the people in any democracy, and I believe that the time has come for the Japanese people to realize that they are in charge of drafting a new constitution that will reflect today's changing Japanese society.
Constitutional revision provides the only opportunity for the people of Japan to get directly involved in defining what should be the fundamental principle of our nation's politics. It is an exercise of popular sovereignty – their ultimate right in our democracy.
Since the end of World War II, Japan has experienced almost seventy years of liberal democracy, and there have been repeated debates among politicians over this task of constitutional revision. Now, I believe, the people of Japan are well positioned to take a more active role in this debate and to clarify where they stand on this question of revision.
My belief is that the Japanese do not simply want to approve or reject drafts proposed by their Diet. Rather, I think that the people of my country want the opportunity to have their voices and their experiences directly reflected in the draft.
People from across Japan want their regional perspectives to be heard, and there is a strong desire for a vigorous discussion that will allow us to build a consensus around a new draft.
The Japanese people must play the central role in this process of constitutional revision if it is to be worthy of our nation in this new twenty-first century. I believe Japan's political parties must take the steps necessary to realize this popular participation in a national debate. Shouldn't this discussion over our constitution help our democracy mature? My sense is that our democracy can grow further as the current democratic system still seems dominated by the national bureaucracy rather than by the will of the people.
If you would like me to comment on specific articles for revision, I would have to say that Article Nine ought ultimately to be revised. However, I would also argue that it might be wiser for us to shelve this effort, and maintain Article Nine as is for now.
Article Ninety-six, on the other hand, should be revised so as to make changes in our constitution easier. I believe this would make it easier for the Japanese public to participate in the revision process.
Finally, I believe that we should add some new provisions to our constitution. I would support adding a provision for environmental protection and a provision that would allow our government to respond quickly to national crises.
憲法改正について
大勢の関係者の永年にわたる地道な努力の甲斐があって、憲法改正に関する障害(例えば国民投票法の制定)はほとんど取り除かれ、今やいつでも改正作業の取り掛かれる状況になっていると言えよう。
後は主権者国民の意志であるといってよかろう。
つまり国民が憲法を新しくしたいと思うかどうかと言う点が残された課題である。
国民は民主主義国家における主権者であり、時代の進展に合わせて国家の基本理念である新憲法の制定に積極的に参加すべき存在であることを国民が自覚する時期にきていると思う。
憲法改正は国政の根本に国民が直接関与することができる唯一の機会であると同時に国民としてもっている最高の権力を行使できる機会でもあるということである。
戦後、自由民主主義体制になり既に半世紀を越え、幾多の憲法改正論を経て、今や国民は自らの意志を積極的に明らかにする立場にあると思う。
国会によって作成された改正案に対する賛否を表明するにとどまらず、生活実感に起因する意見を直接改正草案に反映させる機会を国民は望んでいると思う。
日本各地において各層の人々が意見を述べ、活発な議論の高まりが憲法改正草案に実りをもたらす運動として広がっていくことを望んでいる。
21世紀の新時代にふさわしく、国民が主体となる憲法改正作業が全国に展開されるようにならなくてはならない。このような状況をつくるうえで、政党が果たすべき役割は大きいと思う。このような運動を通じて日本の民主主義を成熟させていくことができるのではないか。日本国家の現状は体制は民主主義ではあるが実態は中央官僚支配体制であり、民主主義の成熟度は決して高くないというのが私の抱いている実感である。
憲法改正について具体的な点についていくつか私見をのべるとすると、まず9条については最終的には改正すべきであると思うが、当面は現状維持として棚上げしておくのがいいと思う。
96条のハードルはさげるべきであると思う。国民の参加がもっと容易になることが望ましいと思うからである。
環境権の条項、緊急事態に対応する条項などは是非追加すべきであると思う。