The More Things Change in Burma …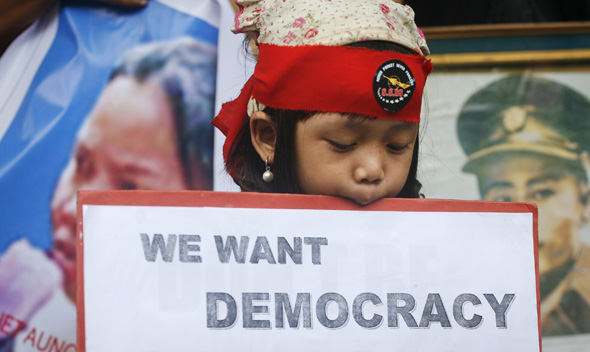 Over the past two months, a number of events in Burma have raised hopes that, for the first time in at least two decades, real political opening might be in the cards. President Thein Sein recently met with opposition leader Aung San Suu Kyi, called for exiled Burmese -- many of whom fled because of repression -- to return to the country, and has reportedly pushed for more economic reform. U.S. officials have expressed cautious optimism that last year's election, though not free and fair, may have been the catalyst for sustained reform, which might allow the National League for Democracy to contest freer elections four years from now.
Yet a court sentence released yesterday should give pause to any hope that real reform is coming – or, at least, that it will come soon. According to Agence France-Presse, a Burmese court sentenced a man named Nay Myo Zin, a retired army officer, to ten years in jail for writing an article deemed "subversive" and sending it to Democratic Voice of Burma, a Norway-based media outlet that provides unbiased reporting on the country as an alternative to the state media. Not exactly a sign of a Burmese spring.