The NBA's New Africa League Builds on Strong Foundation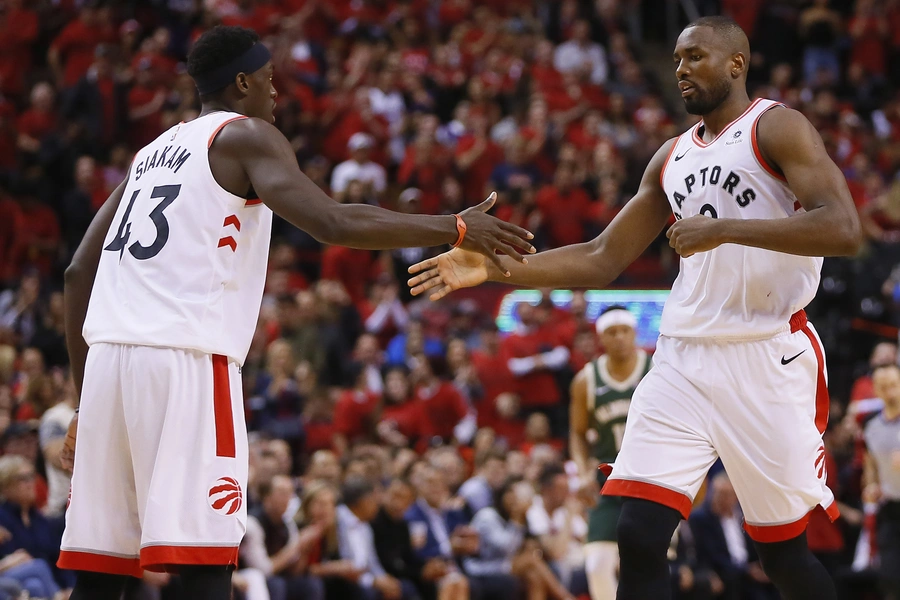 Jack McCaslin is a research associate for Africa policy studies at the Council on Foreign Relations in Washington, DC.
Popular culture, including sports, has long been one of America's most powerful exports. Athletes, in turn, have been influential ambassadors, if not for the U.S. government, then for America writ large. Last week, for the first time in National Basketball Association (NBA) history, the Finals tipped off outside of the United States, in Toronto. While only about two hours away from the U.S. border at Niagara Falls, the NBA has set its sights much farther afield. 
In February, the National Basketball Association (NBA) announced that it would set up and help run a twelve-team-league, the Basketball Africa League. Slated to begin in 2020, it would be the first time that the NBA helped operate a league outside of the United States and Canada. The league would be in partnership with the International Basketball Federation (FIBA), and would build on FIBA's Africa League. According to Adam Silver, the NBA's commissioner, there is enormous interest from the U.S. business community and former President Barack Obama, who attended game two of the Finals in Toronto with the commissioner, wants to be involved. 
In some ways, the NBA's relationship with Africa dates back to 1984, when Nigeria's Hakeem Olajuwon was drafted first overall by the Houston Rockets. He would go on to become one of the greatest NBA players of all time and be inducted into the Basketball Hall of Fame. Seven years later, the Denver Nuggets drafted another future-Hall-of-Famer, Dikembe Mutombo, from Democratic Republic of Congo. At the beginning of the 2018–2019 NBA season, rosters included thirteen players born in Africa, and many more born to African parents abroad.
Africans are well represented in the Finals in Toronto. Serge Ibaka of Republic of Congo and Pascal Siakam of Cameroon play for the Toronto Raptors, as does OG Anunoby, who was born to Nigerian parents in the UK and was raised in Missouri. Masai Ujiri, Toronto's president of basketball operations and former NBA Executive of the Year, was also born to Nigerian parents in the UK, and spent some of his childhood in Nigeria before moving to the United States to play basketball professionally; one of the Raptor's assistant coaches, Patrick Mutombo, was born in Democratic Republic of Congo. The Golden State Warriors' Andre Iguodala, a former Finals Most Valuable Player (MVP), was born in the United States to an American mother and a Nigerian father.
As an institution, the NBA has been increasing its ties to the continent over the past two decades. Basketball Without Borders (BWB), another partnership between the NBA, WNBA, and FIBA, is a global basketball development and outreach initiative. Its first camp in Africa took place in 2003 (attended by Ujiri), though NBA players, including Dikembe Mutombo, participated in clinics in South Africa in the early 1990s. NBA Africa was officially launched in 2010 to "grow the game of basketball" by, among other things, building courts, cultivating top talent, and using NBA players "with ties to Africa to contribute to local communities and philanthropic causes." Amadou Fall, a Senegalese NBA executive, has led that office, one of twelve offices outside the United States, since it was founded. He was recently named president of the new Africa league. 
The NBA's activities in Africa and around the world have enjoyed the active participation of current and former players. For example, from 2005 to 2017, the NBA and WNBA boasted over one hundred "sports envoys," current and former players who travel abroad to lead clinics and speak on diversity and leadership in partnership with U.S. embassies. This is perhaps what sets the NBA's initiatives in Africa apart: the personal investment of current and former players and executives, particularly those with ties to the continent.
Far beyond simply finding the next Olajuwon, Mutombo, or Embiid, the NBA's Africa League, should it fully materialize, will build personal relationships between North America and Africa, help achieve certain development objectives through its business and outreach, and improve America's overall image on the continent.