New, Affordable Technology is Improving Women's Health Access
Just as the mobile phone and solar energy have allowed developing nations to leap-frog into more advanced stages of technology, advances in medical technology can provide easy access to maternal and women's healthcare in rural areas around the world.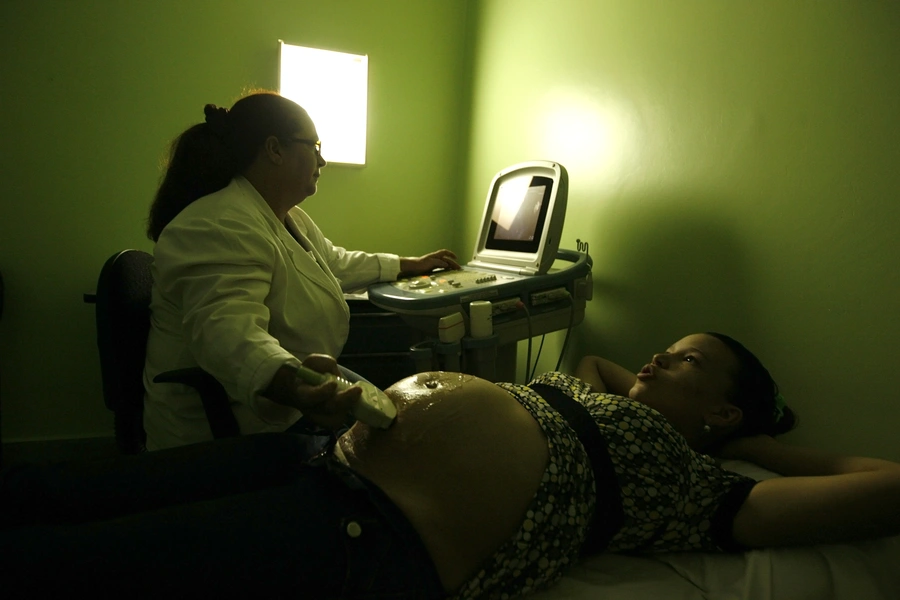 This blog was coauthored by Maiya Moncino, a research associate in international economics at the Council on Foreign Relations.
Just as the mobile phone and solar energy have allowed developing nations to leap-frog into more advanced stages of technology, advances in medical technology can provide easy access to maternal and women's healthcare in poor and rural areas around the world, particularly in developing countries. Every day, 830 women die from complications resulting from pregnancy or child birth (based on 2015 data). The vast majority of these deaths are preventable, and occur in regions that lack access to basic resources. Maternal mortality rates are significantly higher in African countries, South and Southeast Asia, and parts of Latin America. In other words, the medical technology to prevent these deaths exists, but primarily in wealthier nations. As recent reports reflect, technological innovations are broadening access for women in poor countries to often life-saving diagnostic procedures, particularly for cancer, but also for other health needs. While not a silver bullet, these innovations can help reduce improve women's health in ways that are quite meaningful.
Take the case of the portable ultrasound. Since rural clinics in China often could not afford General Electric Healthcare's pricey ultrasound unit, a team of GE engineers designed an inexpensive, portable version using a laptop with special attachments and software. More recently, Clarius Mobile Health developed ultrasound technology that can be accessed from a smart phone. Portable ultrasounds are not only crucial for maternal care, but can also be used for emergency healthcare, biopsies, and regional anesthesia—any procedure that would benefit from imaging the inside of a patient's body. As ultrasounds become accessible to remote and underfunded clinics, women will have access not only to better pregnancy care, but also to preventative treatment, timely diagnosis, and improved emergency care.
Cutting-edge technology like artificial intelligence is also being used to advance women's health. Researchers at Lehigh University developed an AI algorithm to help recognize cervical dysplasia, replacing pricey equipment needed to run traditional tests like Pap smears and HPV tests. Of women diagnosed with cervical cancer, 80 percent of them live in developing countries, where preventive screenings are rare. Lehigh University's algorithm can provide screenings at extremely low costs and save lives.
Furthermore, in rural clinics, access to mammograms is severely limited; they are expensive and trained radiologists are scarce. The result is that, in the developing world, 90 percent of women do not receive mammograms, and miss out on early diagnoses of breast cancer. While, in the United States, 90 percent of women diagnosed with breast cancer survive for five years, only 66 percent in India and only 46 percent in Uganda survive those five years after diagnosis. In response to these shocking statistics, two researchers at Drexel University's School of Biomedical Engineering, Science and Health Systems developed iBreastExam, a hand-held, battery-operated tool to detect breast cancer without radiation. Results are provided within minutes, through the mobile app. The device has brought down costs significantly, to between $1 and $4 per exam, as opposed to the $20 that a mammogram costs in India.
Mobile phones also can improve women's access to healthcare. In so-called mHealth or mobile health programs, phones can be used to send reminders for immunizations or check-ups, provide remote consultations, facilitate access to health clinics, improve contact with local health workers, and track information during pregnancy and after, like infant growth. A study on healthcare applications of mobile-phone technology in rural Bangladesh found that, while 80 percent of households had one or more mobile phones and 31 percent of them were being used for healthcare purposes, women were 21 percent less likely to own a mobile phone than men. This suggests that in addition to making these technological innovations more available in poor countries, underlying gender inequality (such as cell phone access) must be addressed.
Advances in medical technology can be game-changing for women's healthcare in rural and under-resourced areas. To ensure that women benefit from the technology, it is important to consider not only the scientific advances themselves, but also the extent to which distribution of access—as in the case of the mobile phones in Bangladesh—is gendered. And, as one of us has written previously, as more women gain skills to enter technology sector jobs, they can help bridge the gap between the demand for skilled labor and the shortage of skilled workers in the tech field. In addition to providing job opportunities for women, women's entry into tech expands the number of technologists who can bring a gender lens to enhance the ways in which new technologies can be used to improve women's health.