A Path to Progress: How Voluntary Climate Action Could Redefine the Texas Fossil Fuel Landscape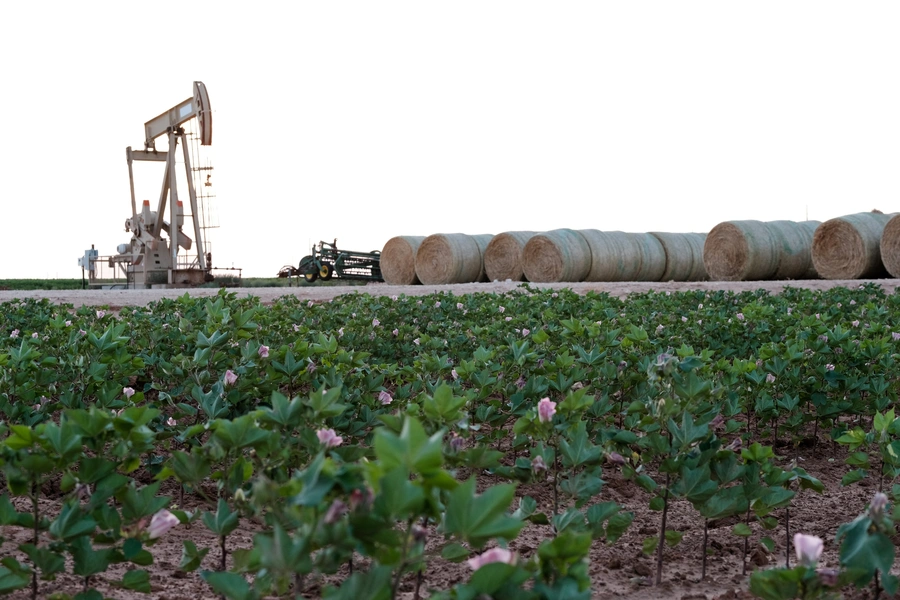 This is a guest post by Tessa Schreiber, intern for Energy and U.S. Foreign Policy at the Council on Foreign Relations and student at Rice University. 
The state of Texas is known for its deference to two seemingly contradictory assets: Its land and its oil. While the tradition of working and preserving the land remains a historic point of state pride, the last decade's surge in oil and gas development has dominated the landscape and conflicted with environmental considerations such as water quality and scarcity and habitat conservation. The trade-offs between Texas's rising oil and gas production and conservation and agriculture have grown increasingly pronounced over the past several years, building pressure for policy intervention. Yet regulators' responses to the environmental effects of fossil fuel production have been perfunctory at best, largely due to oil and gas's massive role in the state economy. In 2019, oil and gas tax revenues contributed nearly $6 billion to the Texas state budget, while the Texas Oil and Gas Association reported a cumulative $16 billion industry payout in taxes and royalties. Oil and gas production taxes are even more imperative to the state's economic stabilization "rainy day fund," supplying 85 percent of its value since its creation in 1988. Many lawmakers agree the fund will be instrumental in smoothing the economic ramifications of COVID-19. Against this backdrop, policymakers are wary of taking regulatory action against oil and gas corporations. But pressure has built from other important voices, including the investors and banks that finance oil and gas activity. The net result of these forces is an emerging trend towards voluntary environmental action by the private sector. If early-stage voluntary projects prove successful, they could lay a constructive groundwork for future market-based policy options and better regulation, creating productive synergies between land, oil, and Texas's future economy.   
For years, environmental groups have criticized the Texas Railroad Commission (RRC)—which regulates oil and gas—for its regulatory inaction. As natural gas flaring in the Permian Basin has risen to unprecedented levels over the past two years, new revelations have increased public pressure to make flaring a consistent item on the RRC agenda, as well as at shareholder meetings for several large Permian producers. The Permian Methane Analysis Project (PermianMAP) found that flaring efficiency rates were 5 percent lower than those assumed by the U.S. Environmental Protection Agency (EPA). In other words, Permian flaring operations have emitted three times more methane than previously assumed. Though methane remains in the atmosphere for a much shorter duration than carbon dioxide, it is eighty-four times more potent, magnifying its importance to time-sensitive climate change mitigation efforts. In addition to its environmental consequences, flaring is wasteful in commercial and economic terms because flared gas loses its potential value as a revenue source and royalty generator. Instead of producing electricity or heating homes, flared gas lacks any redeeming value to justify its pollution, which prolifically contributes to upstream carbon dioxide emission totals.  
Leading Permian operators have publicly recognized that high flaring rates are problematic and some have called for preventative action against routine natural gas flaring and methane leakage. In 2019, a group of major oil and gas companies publicly voiced their opposition to the EPA's proposed rollback of a rule enacted by the Obama administration that required the installation of methane leak detection and mitigation technology at newly built oil and gas facilities across the United States. Both the Collaboration to Advance Methane Science and the Oil and Gas Climate Initiative, two industry climate change-related associations, have advanced voluntary reductions on methane and carbon emissions by their members. The formation of these groups comes amidst recent announcements of new carbon emission reduction goals by individual companies.  
The U.S. oil industry's increased focus on voluntarily controlling emissions from its operations follows a well-established, widespread trend among American corporations to set forth more tangible, aggressive carbon emission reduction targets, even absent state and federal regulations mandating that they do so. This year, several major Fortune 500 companies pledged to be carbon neutral or carbon negative in the next two decades, including tech giants Amazon and Microsoft. In exchange for continued support, investors now seek similar pledges from major oil companies. Already, oil and gas stocks' share of the S&P 500 has fallen from over 15 percent a decade ago to under 5 percent today. BlackRock, the world's largest fund manager with significant holdings in oil majors such as BP, Shell, and Exxon Mobil, announced recently that it would begin to exit investments with high-sustainability related risks and screen fossil fuel investments more stringently. Investor efforts like these are contributing to a rising urgency in the C-suites of oil and gas companies to prove their commitments to reducing the carbon intensity of future sales and operations, lest they lose access to capital or their social license to operate.  
But voluntary corporate efforts could be hindered by the operational realities of a yet-underdeveloped American carbon reduction environment. Currently, most technological solutions for removing carbon from the atmosphere cost upwards of several hundred dollars per metric ton, making such investments a tough sell. Still, large producers such as Chevron and Occidental Petroleum have invested in Carbon Engineering, a Canadian venture marketing technology that functionally vacuums carbon dioxide out of the atmosphere through a process called direct air capture. In 2019, the U.S. Congress passed a federal tax credit for another carbon technology, underground geologic carbon storage, or CCS (carbon capture and storage). However, CCS is often opposed by environmental groups who argue that captured carbon is too often used in enhanced oil recovery (EOR) before it is sequestered, leading to increased oil production, which they see as counterproductive.  
While direct air capture and geologic carbon storage currently face economic barriers, natural, photosynthetic carbon removal and storage strategies such as reforestation and soil sequestration are starting to gain more interest as a cost-effective, quickly-deployable option. Plants naturally absorb carbon dioxide and store it below the ground in their soil and root systems. Scientists generally agree natural carbon sequestration has strong potential to address greenhouse gas emissions. Because this storage process naturally occurs and requires little—if any—technical intervention, it could cost as little as ten dollars per metric ton of carbon. Natural sequestration has great potential in places like Texas with large swaths of open forest and grassland. Landowners could capitalize on responsible land management practices that keep carbon underground by selling their carbon storage capacity to organizations—such as oil and gas companies—interested in reducing their carbon footprint.  
The development of a robust soil carbon storage market in the United States has been inhibited by cumbersome requirements in existing protocols for land-based carbon sequestration. Existing standards are derived primarily from the Kyoto Protocol's Clean Development Mechanism (CDM), which places multi-decade usage restrictions on landowners who choose to store carbon in their soil. Such restrictions are vital to guaranteeing that carbon will remain undisturbed underground, yet disincentivize landowner participation because they lock in the management decisions of one generation for potentially several to come and can make selling difficult for similar reasons. 
To address this problem, the Houston-based Baker Institute for Public Policy's Center for Energy Studies convened a working group in 2019 to design a new, landowner-friendly soil carbon storage protocol to expedite the creation of a functional carbon market in the United States. The group includes representatives from corporations, regulatory agencies, non-profits, and landowner associations, and hopes to develop market principles that provide both stability for buyers and autonomy for sellers. By the end of its deliberations, the group intends to create a voluntary, land-based carbon program with a credible measurement and verification system for soil carbon storage.  
Plans like the Baker Institute's proposed voluntary program could be bolstered by federal action. Until recently, the federal government had yet to take proactive steps to make voluntary, market-oriented carbon policies mainstream. Earlier this month, a bipartisan group of United States senators introduced the Growing Climate Solutions Act, which would direct the U.S. Department of Agriculture (USDA) to aggregate information about existing carbon protocols and assist landowners with navigating the complex soil sequestration verification process. The bill proposes a USDA certification for third-party consultants familiar with the technical and regulatory nuances of carbon offset markets. If the bill were to pass, it would bring much-needed attention to the immense potential for natural carbon storage in the United States. However, emissions credit offset programs are not without critics. Some political leaders and activists argue that carbon removal schemes that revolve around offsets enable polluters to continue operations, which, they note, often disproportionately harm fenceline communities who have suffered for decades due to their proximity to industrial facilities. These concerns appear in the platform recommendations recently released by the progressive Democratic National Committee Council on the Environment and Climate Crisis, which called for a rejection of carbon offsets in its recommendations for the 2020 Democratic Platform.  
The need for broadly-acceptable carbon action has only become more pressing in light of the COVID-19 pandemic. As companies, particularly in the severely depressed oil and gas sector, attempt to restore cash flows and maintain access to capital markets, proving their commitment to viability in a low-carbon future and environmental, social, and governance (ESG) factors is vital. The unexpected and severe collapse in oil prices following the COVID-19 lockdowns this spring was a reminder of the unpredictable consequences of natural disasters and other black swan events on the oil and gas industry. Corporations will be increasingly expected to prove that they can withstand high-impact risk events, particularly those related to climate change. Taking proactive steps to account for their emissions is a step in the right direction.  
For oil and gas corporations in Texas, the current circumstances create a window of opportunity. This spring, the RRC came the closest it has in decades to prorating Texas oil production. Though the Commission ultimately eschewed production quotas, the very fact they considered them could mark a small but significant shift. Only time will tell if stricter regulation will follow, but in the interim, the industry should become a leading advocate for market-based solutions that attach real economic incentives to climate action. Soil carbon storage could be an opportune first issue to address, given Texas's history of land stewardship. A successful soil carbon storage program in Texas would provide landowners with new cash flow, conservationists with a victory in leaving large swaths of land largely undisturbed, and corporations with the accomplishment of driving constructive changes of their own volition. Texas could become a national example of how unconventional partnerships can achieve progress on climate action, bypassing partisan gridlock at the federal level. The global energy mix is diversifying, and business-as-usual alone will not sustain oil-reliant Texas as an energy hub. However, taking a proactive step on innovative forms of climate change mitigation could.  
As interest grows among oil and gas companies to voluntarily reduce their environmental footprints, stock should be taken of the existing opportunities to do so. Corporations stand to benefit immensely from embracing efforts like soil sequestration—instead of waiting for regulation to force their hands. Such action would help participating companies gain a competitive advantage over their peers and drive more transformative actions over time. With a growing number of Americans favoring climate-change mitigation policies on both sides of the aisle, oil and gas companies should take this opportunity, increase their voluntary action, and make their stances unequivocal.