Preventing Electoral Violence in Kenya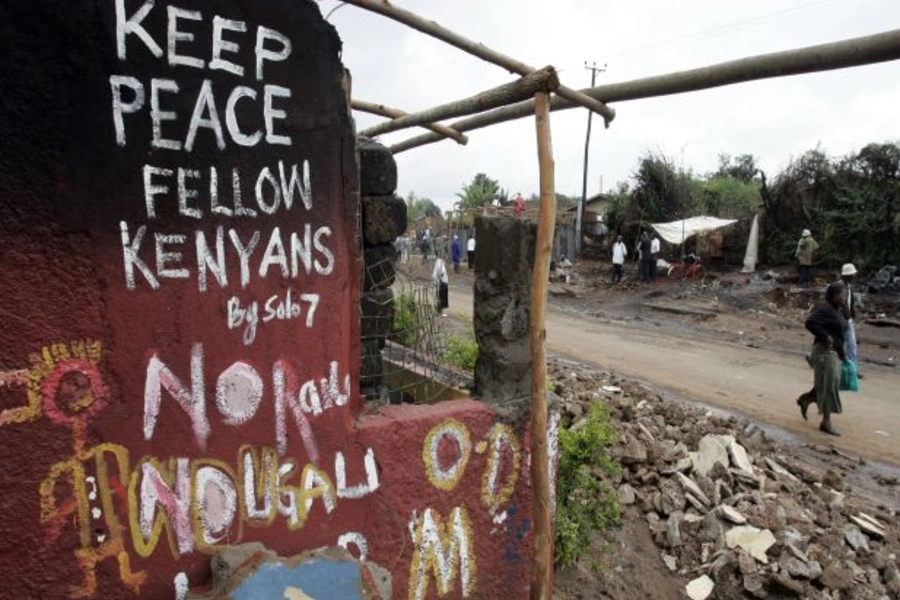 Since 2007, after a widely contested presidential election precipitated a descent in violence that killed over one thousand people, Kenya has taken steps to rebuild its political system through a power-sharing agreement and a new constitution. However, as tensions among rival ethnic groups rise ahead of the next elections, to be held in March 2013, continued stability in Kenya—already threatened by sporadic outbreaks of violence—remains uncertain. In a new Contingency Planning Memorandum "Electoral Violence in Kenya," Joel Barkan warns that the March elections (with a potential run-off in April) are "arguably the most important and complex since the country's return to multiparty politics two decades ago." Events on the ground are further complicated by ongoing proceedings of the International Criminal Court, which has indicted one of the leading presidential candidates, Uhuru Kenyatta, for his role in perpetuating ethnic conflict in the aftermath of the 2007 elections.
Although Barkan concedes that the United States holds little leverage in Kenya, he recommends a number of proactive steps that the U.S. government, in concert with other international partners, could take to promote a stable electoral process. First, the United States could lead a multilateral effort to pressure the Kenyan government to undertake the necessary preparations to ensure a free and credible election. This could include providing assistance to the Independent Electoral and Boundaries Commission (IEBC) and/or the Kenyan police. Second, the United States could announce support for a diplomatic process led by Kofi Annan and the African Union Panel of Eminent African Personalities. Finally, the United States could enlist international partners to create a robust electoral observation mission.
As the "anchor state" in East Africa, Kenya is a significant strategic partner to the United States. A prolonged political and economic crisis in Kenya would have profound domestic and transnational implications, and could threaten two major U.S. foreign policy initiatives in the region: preventing efforts by al-Shabaab to create a safe haven in Somalia and supporting the fragile peace agreement between Sudan and South Sudan. With elections quickly approaching, Barkan calls on the United States to "intensify its engagement or forsake its opportunity to make a difference." Policymakers and pundits would do well to read "Electoral Violence in Kenya" before the elections.