Renewing America's Leadership in the Global Civil Nuclear Energy Market
The U.S. government should streamline U.S. nuclear export licensing procedures and improve financing options to revive American leadership in the global nuclear energy market.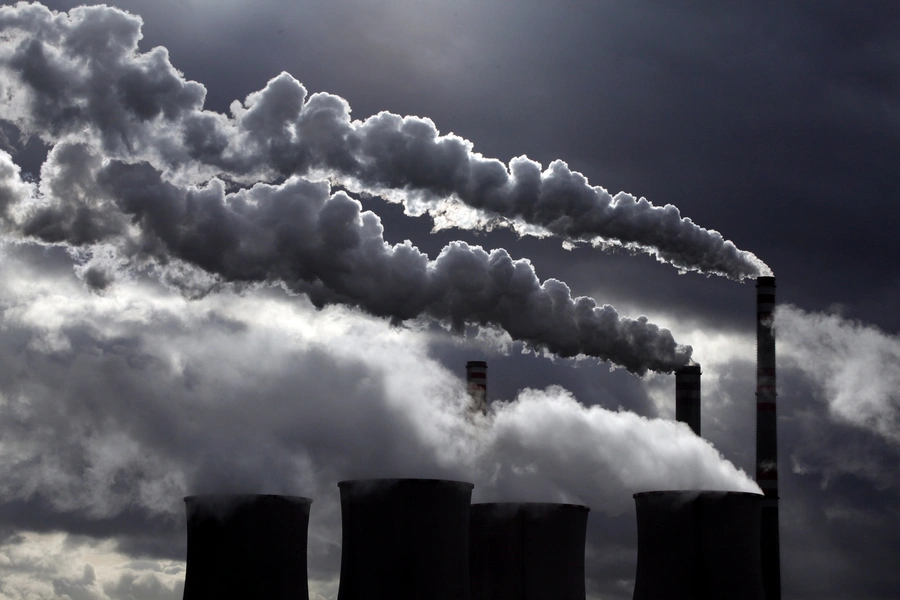 Russia's invasion of Ukraine has raised concerns about Russia's nuclear power hegemony, but Russia's comparative advantage in the global nuclear export market is not new. In the wake of Russia's annexation of Crimea in 2014, scholars and policymakers were worried about the extra geopolitical edge Russia would gain from dominating the global nuclear export market.
Over the past three decades, Russia's nuclear energy industry achieved more than a comeback from the Chernobyl disaster; it has become unrivaled in the global nuclear power export market. In 2017, Russia dominated about 60 percent of the global nuclear export market. In 2021, there were 439 nuclear reactors in operation globally, 42 reactors outside of Russia were made with Russian technology, and 15 more under construction were being built with Russian technology. Russia also dominates nuclear fuel supply chains. Its state-owned Rosatom controls 36 percent of the global uranium enrichment market and supplies nuclear fuel to 78 reactors in 15 countries. In 2020, Russia owned 40 percent of the total uranium conversion infrastructure worldwide. Russia is also the third-largest supplier of the imported uranium that fuels U.S. power plants, accounting for 16 percent of total imported uranium. The Russian state could weaponize its dominance in the nuclear energy supply chain to advance its geostrategic interests. During the 2014 Russia-Ukraine crisis, Russian Deputy Prime Minister Dmitry Rogozin threatened to embargo nuclear fuel supplies to Ukraine.
The global market for nuclear power could triple by 2050, which is an export opportunity for U.S. nuclear power suppliers worth somewhere between $1.3 trillion and $1.9 trillion. If the United States fails to react, it may risk missing out and permanently ceding its leadership in the civil nuclear export market to Russia and China.
The Chinese government developed a "going out" strategy for China's nuclear power industry in 2013. It has also prioritized exporting Chinese nuclear reactors in the Belt and Road Initiative (BRI) context. Chinese policymakers and scholars know the economic value of exporting nuclear reactors. Zhang Guobao, former director of the National Energy Administration and vice-minister of the State Development and Reform Commission, described that "exporting one nuclear power plant is equivalent to exporting one million Volkswagen Santana sedans." According to Chinese estimates, exporting one Chinese nuclear power plant can create approximately 150,000 jobs. By 2030, China could build thirty nuclear reactors in BRI countries, earning Chinese firms as much as RMB1 trillion ($145.52 billion). China only needed to secure a 20 percent market share in BRI countries' nuclear markets to create five million new jobs in the sector.
Since 2020, the Joe Biden administration has made policy adjustments to facilitate U.S. nuclear reactor export. In July 2020, the U.S. International Development Finance Corporation (DFC) modernized its nuclear energy policy and removed its legacy prohibition on financing nuclear power projects. Shortly afterward, the DFC announced its support for NuScale, an Oregon-based small modular reactor company, to develop nuclear energy in South Africa. In August 2021, the Department of Energy (DOE) rolled out the U.S. Nuclear Nexus to help U.S. commercial nuclear developers navigate complex U.S. export control regulations and support the global deployment of the next generation of advanced U.S. nuclear reactor technologies. The Biden administration has also said it is willing to work with U.S. allies and partners in reshaping the global nuclear export market, such as South Korea.  
Congress has shown support for U.S. nuclear exports as well. In April 2022, Congress introduced bipartisan legislation to offset the growing influence of Russia and China in global civil nuclear energy development and re-establish U.S. leadership in nuclear energy both at home and abroad.
These recent financial and regulatory supports are a testament to U.S. policymakers' willingness to re-establish America's leadership in the global civil nuclear industry. They are encouraging and necessary, but insufficient to adequately address U.S. firms' competitive disadvantages against state-owned Russian and Chinese nuclear providers.
The U.S. government needs to fix two problems. One is the complex and restrictive nuclear export regulatory regime. Under current nuclear export control rules, U.S. nuclear export licensing is administered by four agencies with different regulations and a complex interagency review process. It is incredibly time-consuming and administratively challenging for U.S. exporters and their customers to navigate such a byzantine bureaucratic maze. The DOE's U.S. Nuclear Nexus is a helpful tool, but it does not solve the fundamental problem of the fragmented application process. Additionally, the United States only provides nuclear expertise via the "123 Agreement," which does not cover growing nuclear demand in Asia and the Middle East. This regulatory restriction leaves these markets up for grabs to Russian and Chinese nuclear exporters. The U.S. government should streamline the export license application and review process. The Nuclear Regulatory Commission and the DOE's National Nuclear Security Administration need to consider establishing a more efficient licensing process for new advanced nuclear technologies, including small modular reactors, microreactors, and other advanced designs.
The other issue is affordability and financing. Building new reactors is both capital-intensive and financially risky for the purchasing party and the vendor. The total actual cost for constructing a nuclear power plant in the United States is often three times as expected. Countries that need nuclear power often lack the funding for it. Russian and Chinese nuclear exporters can beat out private U.S. reactor providers because they receive state subsidies and can provide attractive financing terms. The U.S. government should maximize engagement between the private sector and government institutions with financing abilities, such as the DFC and the Export-Import Bank, to develop financing options and make U.S. nuclear reactors affordable for foreign customers. American policymakers should also seek the option of co-financing new nuclear projects with U.S. allies and partners.
Since Russia's invasion of Ukraine, Russia's state-owned Rosatom has already encountered a cancellation on a contracted nuclear power plant in Finland. Worsening geopolitical tensions and increased uncertainties may stall Rosatom's expansion. The United States should not wait for Russia's influence to wane or allow Chinese players to seize more market share. It should re-establish its leadership in the global civil nuclear power export market. If it does not, the opportunity costs are more than uncreated jobs and missed revenue. Such a failure will also cost U.S. leadership in setting safety and security standards in the global civil nuclear energy industry, in shaping the global nuclear nonproliferation regime, and in the geopolitical and geoeconomic competition against its major rivals.