A Risky Third Term Bid in Côte d'Ivoire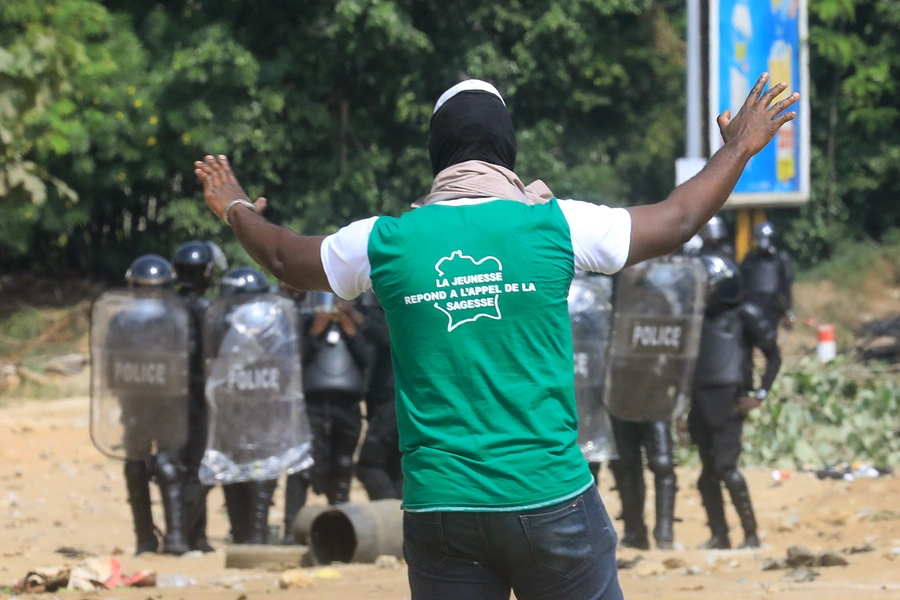 Early this month, President Alassane Ouattara of Côte d'Ivoire announced his intention to run for a third term, an undertaking that may not violate the letter of Ivorian law (presuming that the 2016 adoption of a new constitution establishing a two-term limit reset the clock on his tenure) but surely violates the intent of it. The 78-year-old Ouattara himself acknowledged how undesirable the undertaking is when in March he initially announced that he would not run but rather would "transfer power to a new generation," throwing his support behind his close ally, Prime Minister Amadou Gon Coulibaly. When Coulibaly passed away on July 8, Ouattara and his advisors reversed course.
The reaction thus far has been dispiriting. Demonstrations protesting Ouattara's decision have, in some cases, turned violent, provoking expressions of concern from the UN Secretary General. His political opponents are prepared to challenge the legality of his third term bid. Meanwhile, regional leaders find themselves in an awkward situation. Having long relied on Ouattara as a regional statesman and champion of democratic institutions, they now face the possibility that his legitimacy will be marked with an asterisk in the future.
Ouattara's statements about this decision being a "duty" and a "sacrifice" suggest that, with the loss of Coulibaly, Ouattara believes that he is the only figure capable of holding his country together, and of ensuring that the hard-won gains of the past decade don't slip away. Whatever the reasoning, that reads like a vote of no confidence in Côte d'Ivoire's political class and a failure of political imagination. How is one to reconcile the idea that Côte d'Ivoire is a desirable investment opportunity if the country's stability is so tenuous, if its voters and leaders are so untrustworthy?
It is absolutely true that Ouattara has strong support within his party and that many elites and regular citizens had urged him to run. But that does not mean the decision is a wise one. Assuming, as seems likely, that he wins the October election, he will find building confidence in the country's political process and addressing both the reality and perceptions of exclusion even more difficult than before. Yet those issues remain at the heart of the unfinished business that plunged Côte d'Ivoire into civil war in 2002 and 2010, and which still threatens the country's future. The indispensable work on reconciliation and unification that was not done in Ouattara's first two terms will have become both more urgent and more difficult.