Sovereignty in the Spotlight: What Trump Gets Right and Wrong
On the eve of Trump's first State of the Union address, it is worth reviewing what is behind his America First doctrine and what does its focus on national sovereignty signal for the future of U.S. global leadership and international cooperation.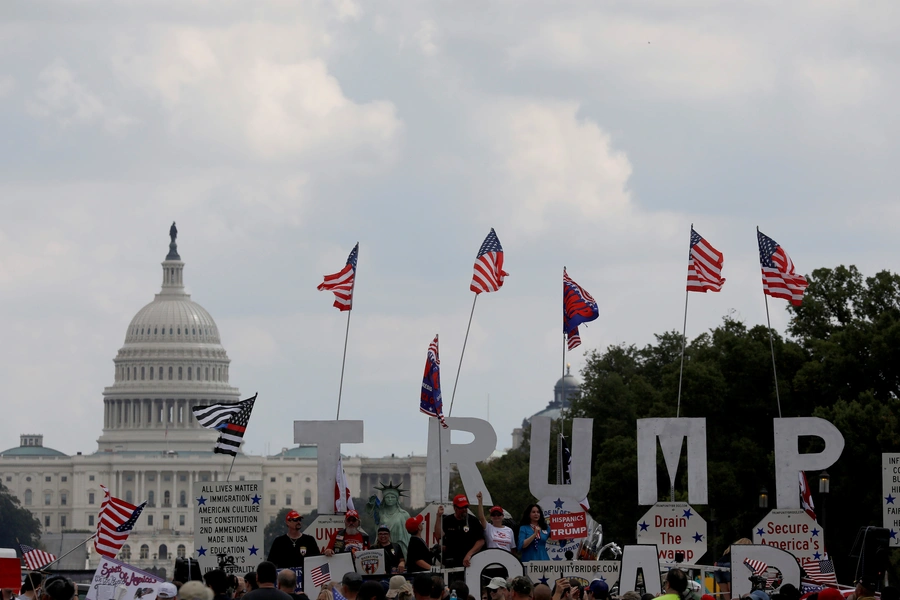 Tomorrow evening President Donald J. Trump will give his first State of the Union address. Given his focus on sovereignty during his first address to the UN General Assembly in September, we should expect to see President Trump once again invoke the contested and often misunderstood concept of American sovereignty.
Over the past few weeks, I've had the opportunity to have some fascinating discussions about my book, The Sovereignty Wars: Reconciling America with the World, with some great people around the country. I hope the following links to those conversations will be of interest in advance of what is likely to be an interesting State of the Union address.
I sat down with Jane Wales, CEO of the World Affairs of Northern California and Global Philanthropy Forum, in San Francisco at an event titled "The Trump Administration's Foreign Policy: Back to the Future?" We discussed what is behind President Trump's America First doctrine and what it signals for the future of U.S. global leadership and international cooperation. You can watch a video of our discussion here.
I visited the Foreign Policy Research Institute (FPRI) in Philadelphia to discuss The Sovereignty Wars with John A. Nagl, a member of FPRI's Board of Advisors and senior fellow in the program on National Security. Our discussion centered around how sovereignty is one of the most frequently invoked, polemical, and misunderstood concepts in politics, and how best to advance U.S. national interests in tackling transnational challenges like proliferation, terrorism, global pandemics, and climate change. You can listen to our conversation here.
I was also featured in a recent New Books Network podcast with Charles Coutinho, a member of the Royal Historical Society. We discussed how the concept of sovereignty has changed in both meaning and importance for Americans since the foundation of the United States, touching on John Locke and going forward to John Bolton. You can listen to the podcast here.