Unlocking the Potential of Women Entrepreneurs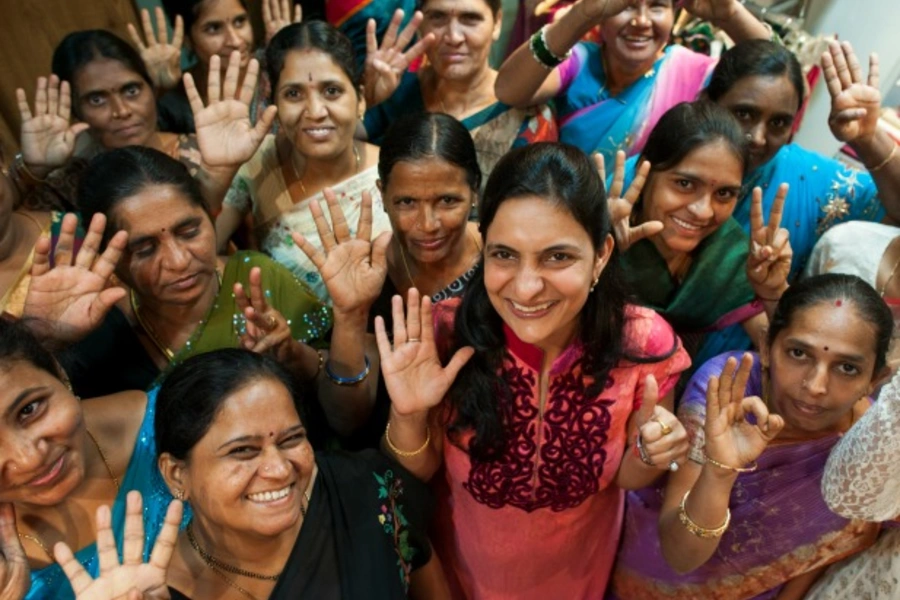 This post is from Isobel Coleman, Council on Foreign Relations (CFR) senior fellow and director of the Civil Society, Markets, and Democracy initiative, and Dina Habib Powell, global head of corporate engagement at Goldman Sachs and president of the Goldman Sachs Foundation. 
A staggering six hundred million new jobs are needed globally over the next fifteen years to keep employment rates at their current level. This is especially daunting given slowing global growth rates. One bright spot in this enormous challenge is a powerful, and often overlooked, source of job creation: women entrepreneurs. In the United States, women-owned businesses account for approximately 16 percent of all jobs in the economy, and with women graduating from university at higher rates than men, that percentage is expected to grow in coming years.
Governments around the world are beginning to wake up to the economic benefits of women's empowerment. Kathy Matsui of Goldman Sachs first wrote about "womenomics" in 1999 when she advocated that Japan could increase GDP by as much as 15 percent by tapping the potential of women. Fifteen years later, Prime Minister Shinzo Abe has made greater female workforce participation the cornerstone of his strategy to accelerate the Japanese economy and has proposed new policies that will address childcare, tax distortions, and female representation in government.
In most economies, significant barriers inhibiting women from reaching their full potential remain. A recent International Monetary Fund paper shows a GDP per capita loss as high as 27 percent in some regions as a result of not fully engaging women in the labor force. In certain countries, the loss is even bigger. The IMF paper estimates that in Egypt, for example, raising women's workforce participation rate to that of men would lift the country's GDP by more than a third.
Globally, gains in women's participation in the labor force have stalled; women continue to work in lower paying and less productive sectors than men; and there are still laws in many countries that restrict women's movements and choices. A World Bank study shows that almost 90 percent of the 143 economies researched still have at least one legal restriction on women's economic opportunities, including seventy-nine economies that restrict the types of jobs women can perform. There is also a lack of role models to inspire more women to join the workforce and change societal attitudes.  In addition, women are less likely than men to know other entrepreneurs and more likely to have weaker professional networks. Finally, access to capital remains a significant constraint to engaging women productively in the world economy. The International Finance Corporation (IFC) estimates that 70 percent of women-owned SMEs in the formal sector in developing countries lack access to capital, resulting in a global financing gap of $285 billion.
In 2008, Goldman Sachs launched the 10,000 Women initiative to address the constraints facing women entrepreneurs in emerging markets by providing them with business training, mentoring, and networking opportunities. A new evaluation of the program conducted by Babson College, and released at the Council on Foreign Relations today, demonstrates that targeted interventions can indeed help women grow their businesses and create jobs. The study found that nearly 60 percent of graduates created new jobs, on average more than doubling the size of their workforce. Eighteen months after graduation, nearly 70 percent of the women had increased revenues, and the average growth across all participants was 480 percent.
The potential to replicate these results on a broader scale by providing more women with greater access to business training, mentoring, networking, and capital is enormous. Goldman Sachs 10,000 Women is expanding its efforts and has recently launched a new partnership with IFC, a member of the World Bank Group, to create the first ever global finance facility dedicated to women entrepreneurs. The facility will enable approximately one hundred thousand women entrepreneurs around the world to access capital and grow their businesses. With 126 million women starting or running businesses in sixty-seven economies around the world, improving their growth prospects will reverberate throughout the global economy and ultimately lead to healthier, safer, and more prosperous communities—for everyone.