A View from Kenya on Cancun
December 9, 2010
Blog Post

Blog posts represent the views of CFR fellows and staff and not those of CFR, which takes no institutional positions.
I asked Josh Busby, an Assistant Professor at the LBJ School of Public Affairs at the University of Texas at Austin, to write a guest post for this blog. Josh is conducting research on climate change in Kenya right now; in this post, he connects what he's seeing on the ground to the climate talks in Cancun. Earlier this year, the CFR Program on International Institutions and Global Governance published his paper "After Copenhagen: Climate Governance and the Road Ahead"; he also wrote a study for us a couple years ago on climate change and national security.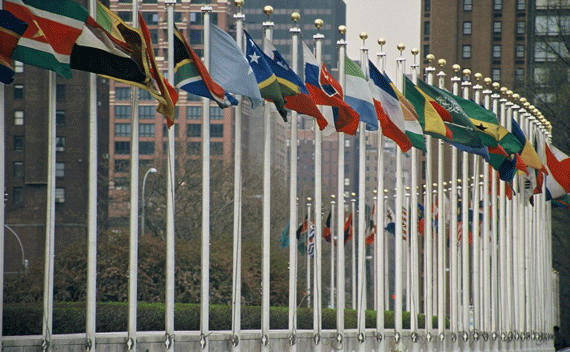 Rather than observe this year's climate negotiations, I decided to go to Kenya instead of Cancun for conversations with regional experts about the expected effects of climate change. It's part of on-going research on climate change and Africa's political stability where we are mapping vulnerability to climate change and adaptation efforts.  Fortunately, with the internet and Twitter, I've been able to follow the negotiations through posts by the likes of CFR's own Michael Levi but also Andrew Revkin, Angel Hsu, Lisa Friedman, Jake Schmidt, and Kate Sheppard, among others.
What I am hearing here in Kenya from regional experts focused on food security and disaster risk reduction pertains mostly to adaptation finance. For them, the vocabulary of "climate change" represents another new donor fad, and they recognize there is a certain gamesmanship by countries seeking to use interest in climate change to soak the donors for more money and countervailing efforts by donors to repurpose existing development aid as climate-related. Even as these experts find this exercise off-putting, they still have to play the game.
However, climate change has to be "mainstreamed" as part of a broader development agenda, and if this source of finance, whether new or re-branded, merely perpetuates past development practice, it is likely going to waste a lot of money. For these folks, the lessons from the disaster and emergency response field suggest putting more funding into risk reduction to reduce the costs of expensive disaster relief.
In terms of vehicles for climate finance, the December 8th negotiating text still has a lot of options (pages 20-21), suggesting divisions between north and south persist. Donors want maximal control through institutions they trust like bilateral programs or the World Bank's Global Environment Facility (GEF). Would-be recipients hope for a new mechanism over which they will exercise more oversight, possibly a stand-alone fund with strong co-governance mechanisms along the lines of the Global Fund to Fight AIDS, TB, and Malaria.
The distance between these two perspectives may be too wide right now to decide what entity is going to be the final manager of these funds, but negotiators may be able to at least outline a process for reaching agreement at Durban and reaffirm the financing commitments for fast-start and long-term finance agreed in Copenhagen. Getting that recommitment may require some give on the transparency regime along the lines of the Indian proposal. It may still be possible for spoilers to resurrect issues like the Kyoto second commitment period merely to bring things to a standstill. Let's hope that doesn't happen.