Women This Week: Afghan Schoolgirls Targeted in Poison Attack
Welcome to "Women Around the World: This Week," a series that highlights noteworthy news related to women and U.S. foreign policy. This week's post covers June 3 to June 9.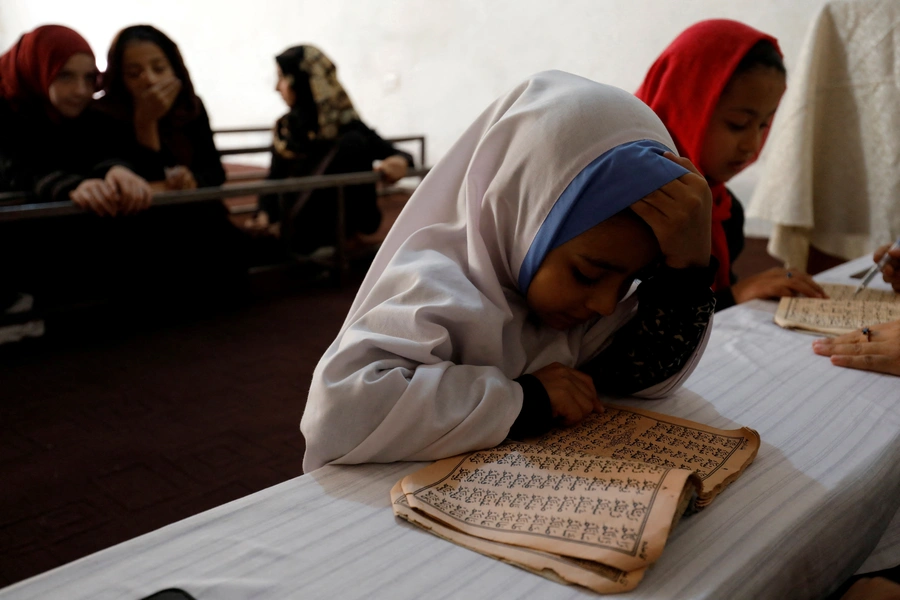 Nearly Ninety Poisoned at School in Afghanistan 
Eighty-nine elementary schoolgirls and their teachers are believed to have been poisoned earlier this week in northern Afghanistan. Shortly after arriving in their classroom at the Kabod Aab School, students began experiencing shortness of breath, weakness, nausea, and headaches. Many required medical treatment, including for serious breathing issues and convulsions. A similar incident took place the next day at the nearby Faiz Abad Girls' school. Although most of the students and teachers have since returned home, many parents are concerned about school safety for girls. "People want to know who did this to ensure it doesn't happen again," said Hassan Haidari, whose daughter is a teacher at one of the schools. "Otherwise, no one will send their daughter to school." This is believed to be the first targeted poison attack since the Taliban took power in 2021. Since March 2022, women and girls have been barred from attending school above sixth grade and are prohibited from many public spaces, jobs, and travel.  
Japan to Improve Women's Executive Representation by 2030  
The Japanese government has presented a draft policy aimed at significantly increasing the number of women in executive positions at major Japanese companies. Specifically, the draft, presented at a Council for Gender Equality Meeting, is seeking the revision of rules for companies listed on the Tokyo Stock Exchange (TSE) Prime Market, which currently require that each company have at least one woman in an executive position by 2025. Additionally, the new rule would also require that 30 percent of executive positions at the companies be held by women by 2030. Japan is "far behind" other countries on the issue of women in leadership positions. As of May, 1,835 companies were listed on the Prime Market, with only 2.2 percent of companies successfully representing women in 30 percent or more of executive positions and around 20 percent of these companies having no women in executive power at all. Comparably, women hold 45.2 percent of executive positions in France, 40.9 percent in Britain, 37.2 percent in Germany, and 31.3 percent in the United States.  
United Nations Report on Women Judges Promoting a Fair Justice System 
According to new joint UN Women and United National Development Program (UNDP) research, commissioned by the Women in Justice Africa Initiative, the presence of female judges on the bench improves the justice experience for women and marginalized groups. Based on data covering more than ten African countries, the study found that women judges are less susceptible to corruption and often break down patriarchal bias by providing a gender-sensitive lens to decision-making. Despite these findings, women's representation in judicial positions remains low across the continent, with an average of four in ten judges being women. Additionally, women often hold positions in lower rather than higher courts. Women face challenges to becoming judges, including issues regarding travel and childcare. A Lesotho judge commented that "[women judges] have to travel long distances. When you have children, if you are deep in the mountains, it is difficult to take your child to a clinic or a hospital." For these reasons, specific measures or regulations supported by the government and civil society will be required to increase the number of women judges.